Interactive Exhibition
Kids' Kingdom – The big place for little explorers!
From a marble run, night sky and shadow theatre to a hall of mirrors and music room: in Milla's wonder machine, younger visitors can take their fir
For anyone between three and eight years of age – with an accompanying adult.
14 interactive activity stations across an exhibition area of 600 sqm
Groups, school groups or nursery groups are, of course, welcome after prior registration.
Parents, grandmas, grandpas, aunts, uncles and other adults can enter only if accompanied by a child.
Giant Guitar
Not only is it possible to play the giant guitar – you can also crawl inside it!
Pluck one of its strings. What do you feel? Use your hands to feel the sound's vibrations on the walls of the guitar.
The hollow wooden body enhances the sound of the instrument. Count the guitar strings! The giant guitar is a replica of a very old guitar and therefore only has five strings.
You can find more musical instruments in the Musical Instruments Exhibition.
Books for Children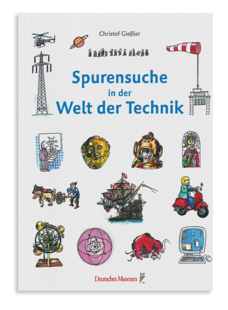 Gebunden
Ein Buch über wichtige Erfindungen, seltsame Werkzeuge, trickreichen Maschinen und wie diese ins Museum gelangen.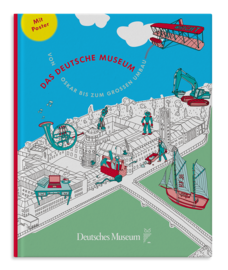 Gebunden
Begib dich auf eine spannende Reise hinter die Kulissen des Deutschen Museums!