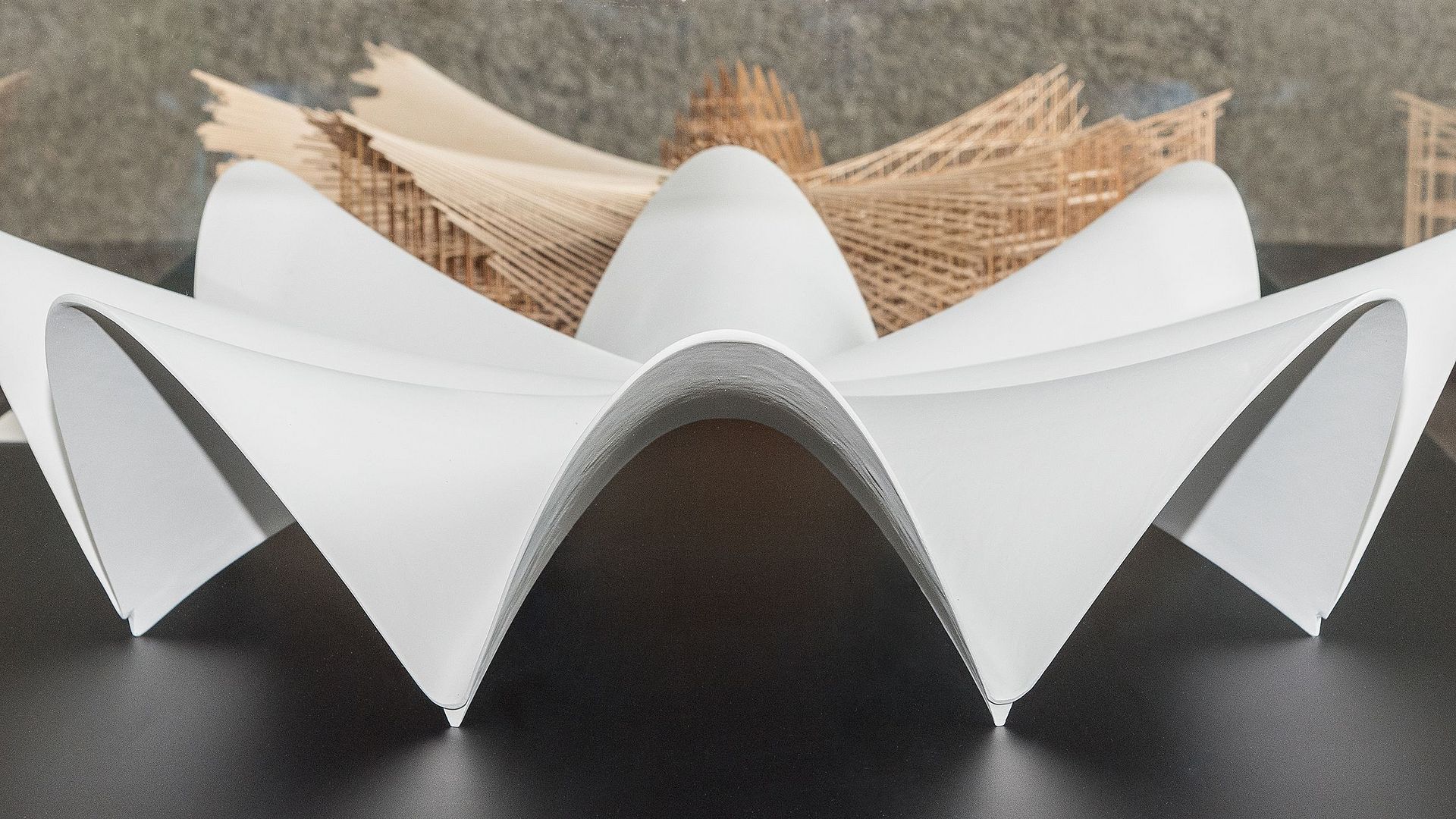 Traffic Mobility Transportation
Bridges and Hydraulic Engineering – Marvel at the mastery of engineering!
Across several levels, you will see how waterways are managed and how locks work, discover how bridges are built and, perhaps most importantly of all, why they remain standing.
Below and above
The Bridges and Hydraulic Engineering exhibition takes visitors on a fascinating journey through the engineering sciences of bridge building and hydraulic engineering and. It also includes a special exhibition space with changing exhibitions. Initially, the focus is on concrete, and you can see the very first structure made of reinforced concrete in Germany – the kennel made by the builder and concrete construction pioneer Conrad Freytag from 1884. A real highlight in the main exhibition area is the elegant, curved glass suspension bridge that stretches through the room and swings as you walk across it! Numerous original exhibits accompany a wide variety of lifelike models, detailed dioramas, informative media stations and hands-on exhibits that explore creativity in the field of civil engineering.
When will this event take place?
Discover which activities are taking place by checking our daily programme, which is published at around 9.20 each day. Our programme changes daily and includes guided tours, demonstrations, science shows and hands-on activities for individual visitors and small groups of up to five people. All programme events are held in German. They begin either directly where the activity is set to take place or at a guided-tour meeting point in the relevant exhibition.
View Inside the Bridges and Hydraulic Engineering Exhibition
You have specialist questions for our curator?
Kurator für Bauwesen und Haustechnik
Hauptabteilung Verkehr, Mobilität, Transport

Telephone +49 89 2179 650
Fax +49 89 2179 99350
Email m.heber@deutsches-museum.de