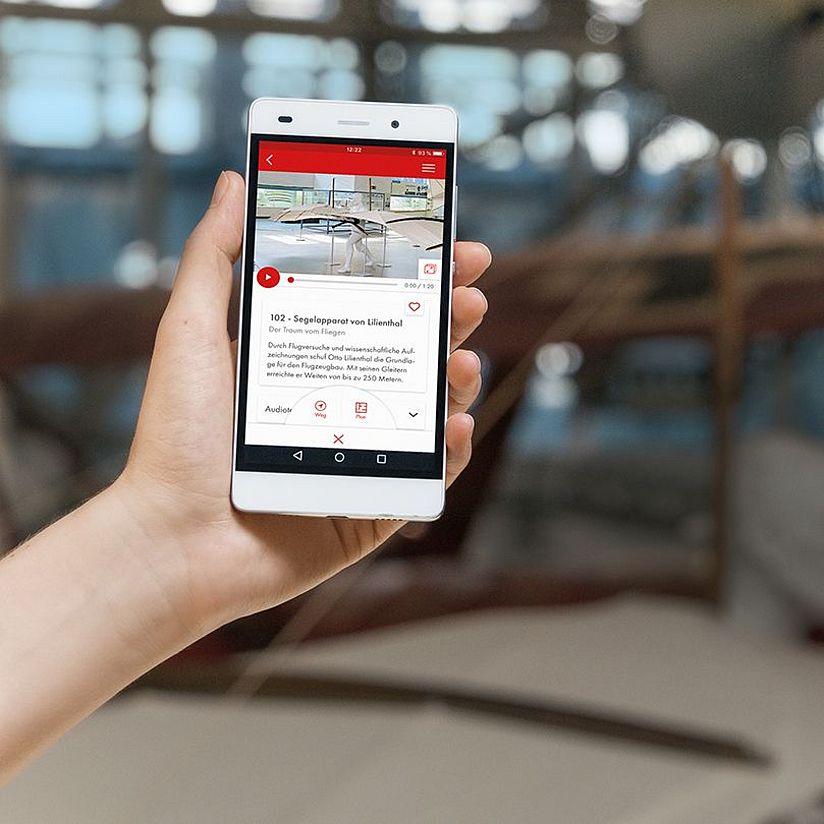 Your digital companion
The Deutsches Museum App
Discover exhibitions and museum highlights and never miss an event. Download it now for free!
Tour and audio guide, map, interactive activity stations and information on our scheduled tours: all this and more is included in the Deutsches Museum App, available free of charge.
Deutsches Museum App content:
In-depth information on 70 exhibits from level -1 to level 6
80 minutes of audio in German and English
20 interactive activity stations
Three suggested tours: long and shorter highlight tours and the family tour
450 photos (exhibits, explanatory images, room views)
Interactive maps
The museum today: up-to-the-minute information on daily tours and demonstrations
Push messages
Social-media sharing
General visitor information about the Deutsches Museum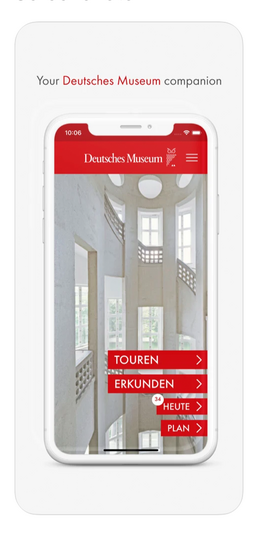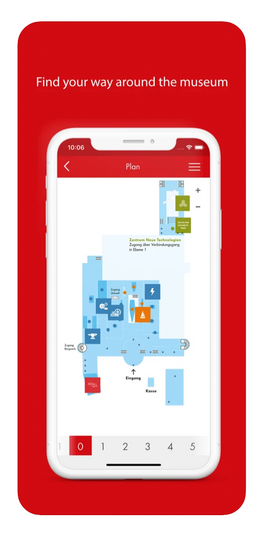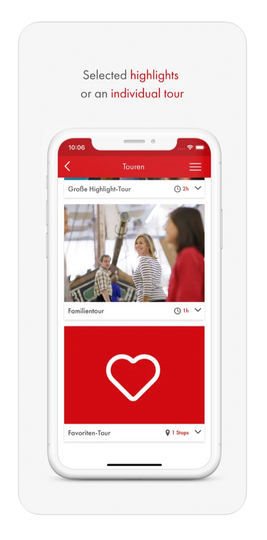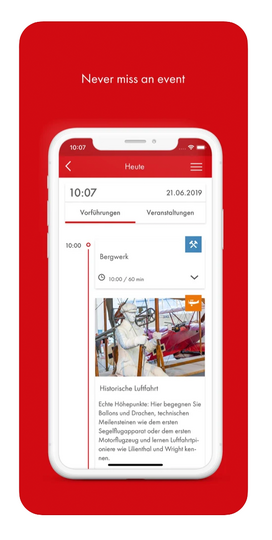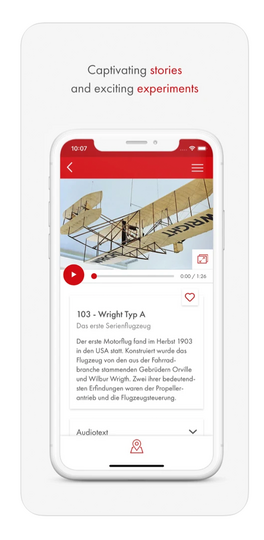 Your individual guide to the museum
Download the app with all content to your phone (approx. 190 MB). Due to poor network reception in some parts of the museum, the app only has full functionality when all content has been downloaded.
The app does not require a network connection if it has been fully downloaded to your phone.
Wi-Fi is available in the museum's courtyard (M-WLAN) and library (Bayern-WLAN).
Wi-Fi access to the Deutsches Museum app: Cloakroom, level 0
We suggest bringing your own earphones in order to hear the audio without interruption.