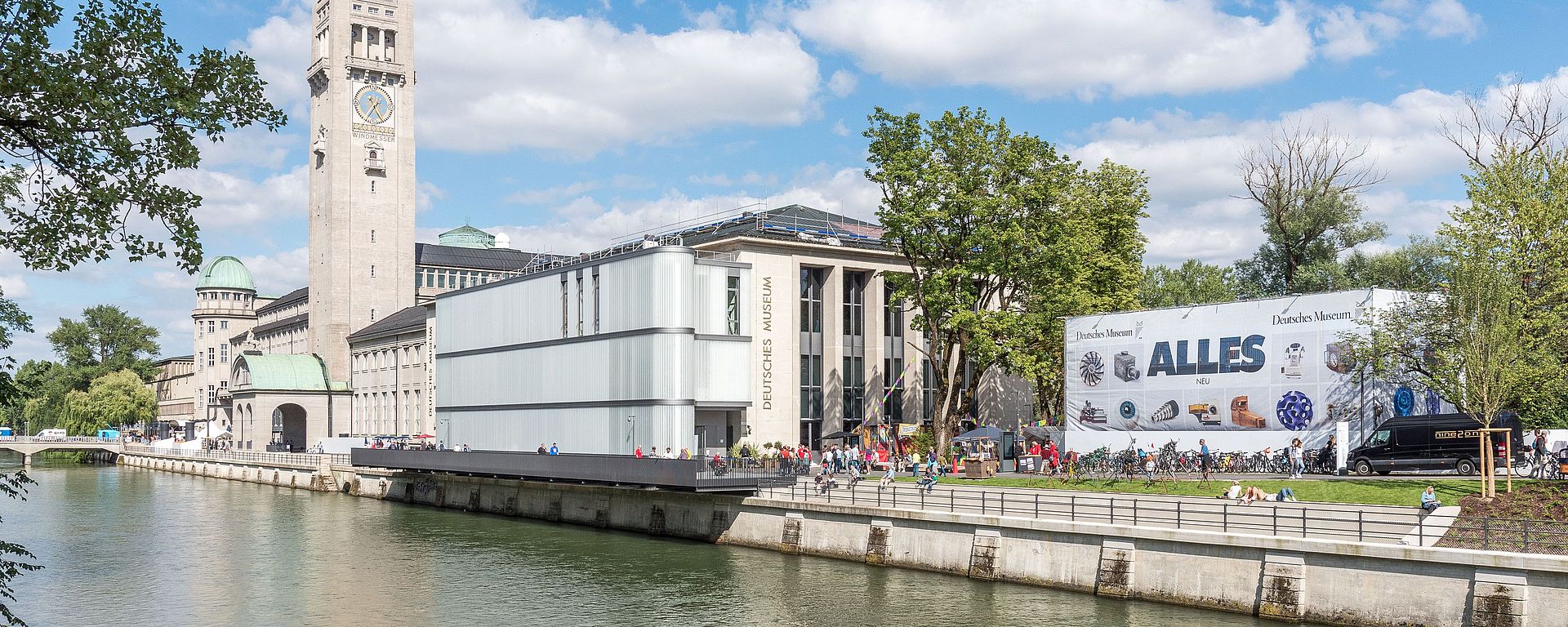 Directions to the Deutsches Museum
The entrance and ticket office are now located in the new multi-storey glass building on Corneliusbrücke.
Map and directions
So finden Sie hin
How to get to the museum
S-Bahn – all trains stop nearby
Isartor – escalators only, no lift
Rosenheimer Platz – barrier-free, but relatively steep hill down to the Deutsches Museum
Tram
Line 16, Reichenbachplatz
Line 18, Fraunhoferstraße
Please note that the Deutsches Museum stop on line 17 is not currently served due to construction work on Ludwigsbrücke.
Bus
Line 132, Corneliusbrücke
Lines 52 und 62, Baaderstraße
U-Bahn
Lines 1 and 2, Fraunhoferstraße
By car
Please be aware that there are no parking facilities at the Deustches Museum on Museum Island.
Some parking is available in local car parks, but we do not recommend coming by car as parking is very limited.
Parking for visitors with access requirements
Three parking spaces are available by Boschbrücke; please see the map at the top of this page.
Additional parking spaces are available beside the Isar river next to the German Patent and Trademark Office.
Please note that use of these public parking spaces may be restricted due to construction work on Ludwigsbrücke and Museum Island.
New entrance
Very important for visitors: for the first time in the museum's almost 100-year history, access is no longer via the old entrance in the Museumshof, but via a new, multi-storey glass building on the Corneliusbrücke. "This is a temporary solution: in 2028 the entrance will move back to the Museumshof. But we are pleased to have found such an attractive solution for the interim, which with its transparent appearance also stands for the new openness of the Museum Island," says the construction manager of the Deutsches Museum, Dieter Lang. The riverside road along the Isar on the entire Museum Island and the Museum Garden are now also accessible in the evening.