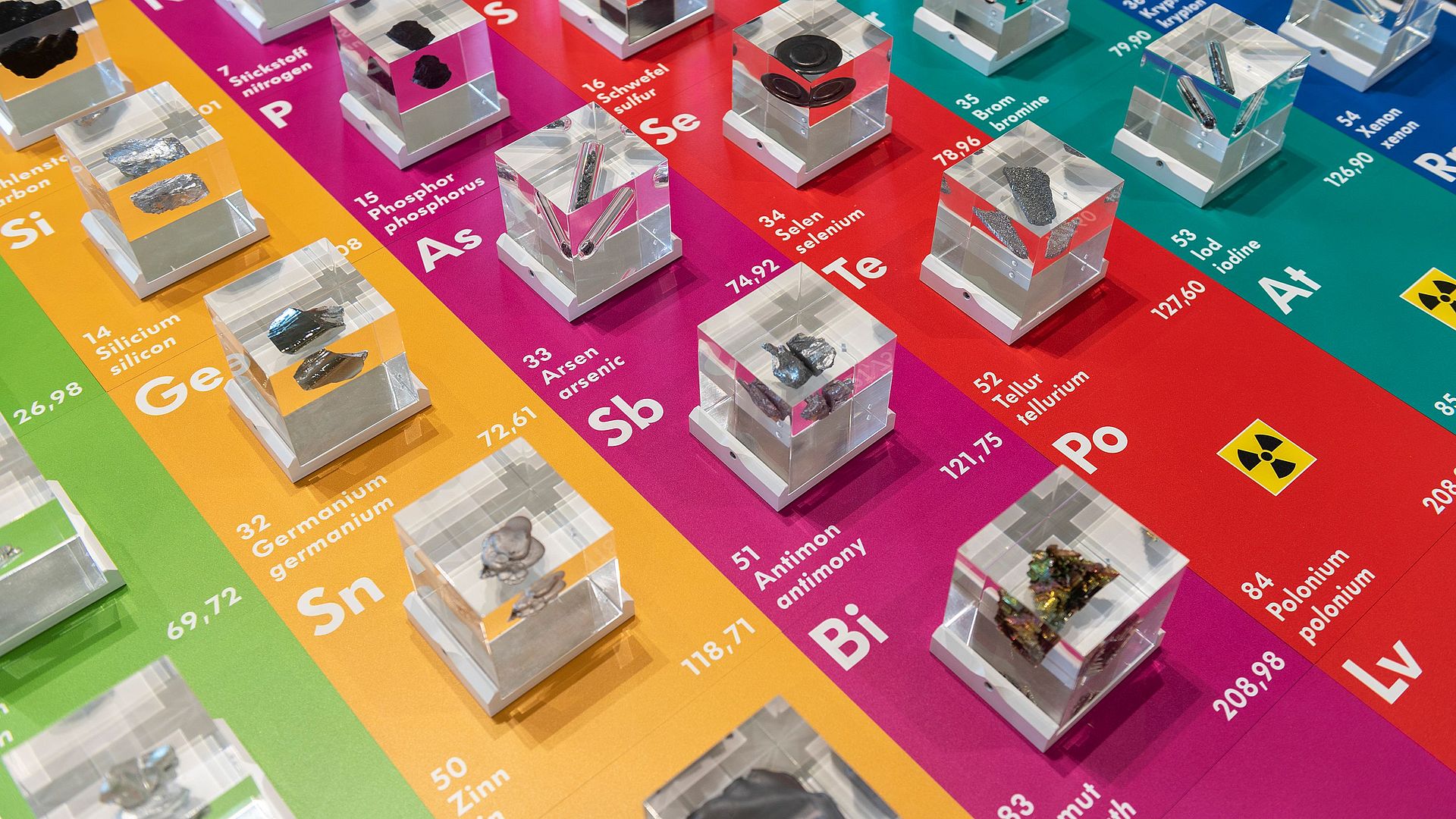 Natural Sciences
Chemistry – Transformation, experimentation and application
From alchemy to modern everyday life: explore the science of substances. Discover which elements play a role in our everyday lives and enjoy spectacular demonstrations!
The Chemistry exhibition is divided into three main sections and contains many interactive elements. The historical laboratories are walk-in dioramas that invite visitors on a journey through time from alchemy in the Middle Ages to Justus von Liebig in the 19th century. The experimental area includes hands-on exhibits, a laboratory section and a lecture hall. The large exhibition hall is divided into thematic areas that reveal the chemistry behind everyday activities, from cooking and construction to sport and leisure. And the huge, interactive periodic table helps visitors to understand this fascinating elementary natural science in more detail.
Inside the Chemistry Exhibition
You have specialist questions for our curator?