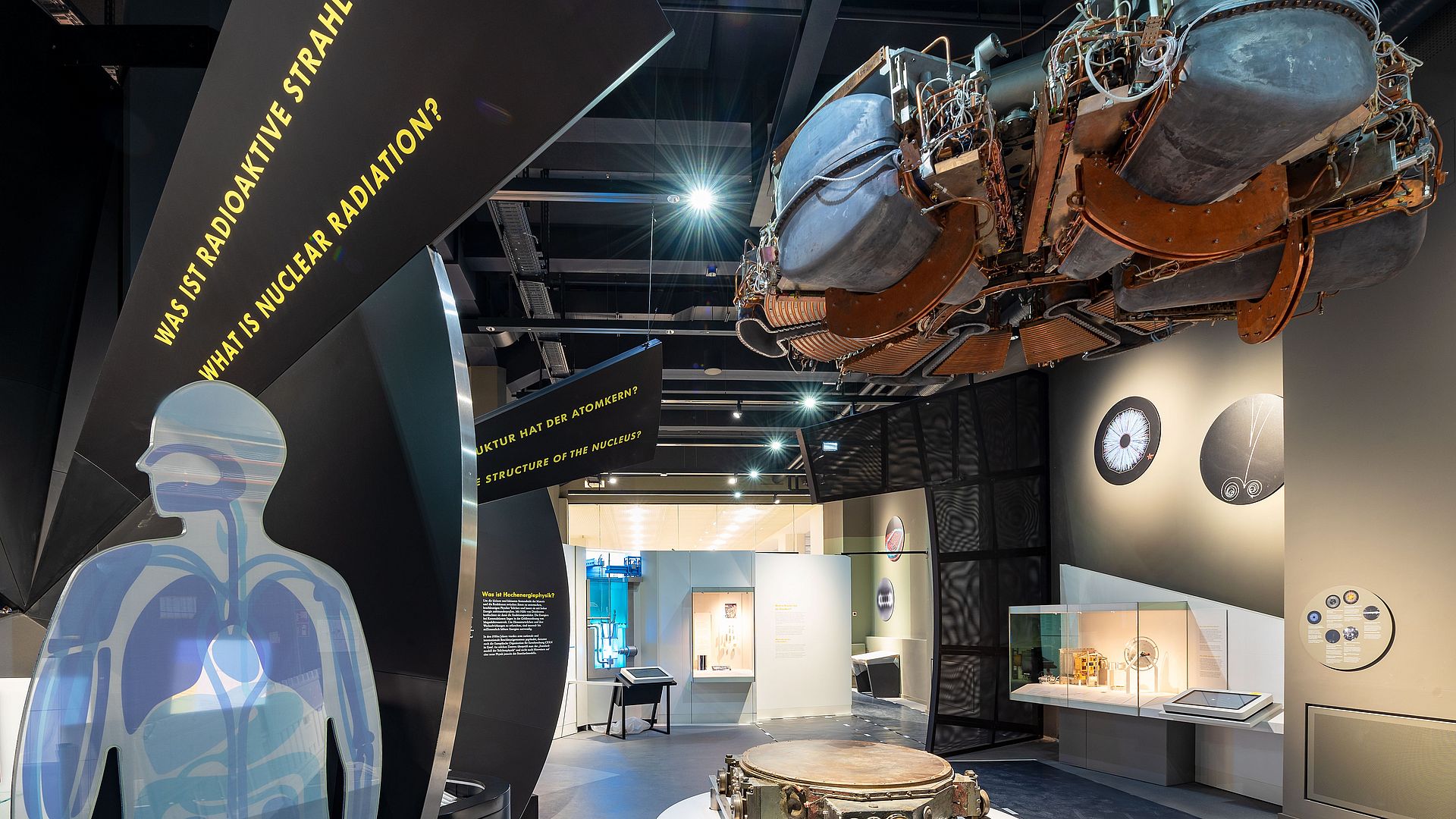 Natural Sciences
Atomic Physics – Everything you need to know about the atom
What is radiation? Do atoms really exist? What is quantum physics? Explore the structure, appearance and properties of atoms with the help of numerous experiments and original exhibits.
Welcome to the world of the smallest particles! With quantum mechanics as its theoretical framework, atomic physics has had a decisive influence on the 20th century and it forms the basis of many technical developments that are part of our world today. This exhibition reveals how physicists have come to understand the structure of atoms and the resulting opportunities and risks. Exhibits such as the Geissler tube, the Curie apparatus, the first German cyclotron and a model depicting the Schrödinger's cat experiment provide answers to questions such as what is radiation? Do atoms really exist? What is the structure of an atom? What is quantum physics? What is nuclear radiation? What is high-energy physics? And what is the structure of the nucleus? A "nuclear body" at the centre of the exhibition serves as an experimental area, with hands-on exhibits that help visitors to find their own answers to elementary questions about atomic, nuclear and particle physics.
View Inside the Atomic Physics Exhibition
You have specialist questions for our curator?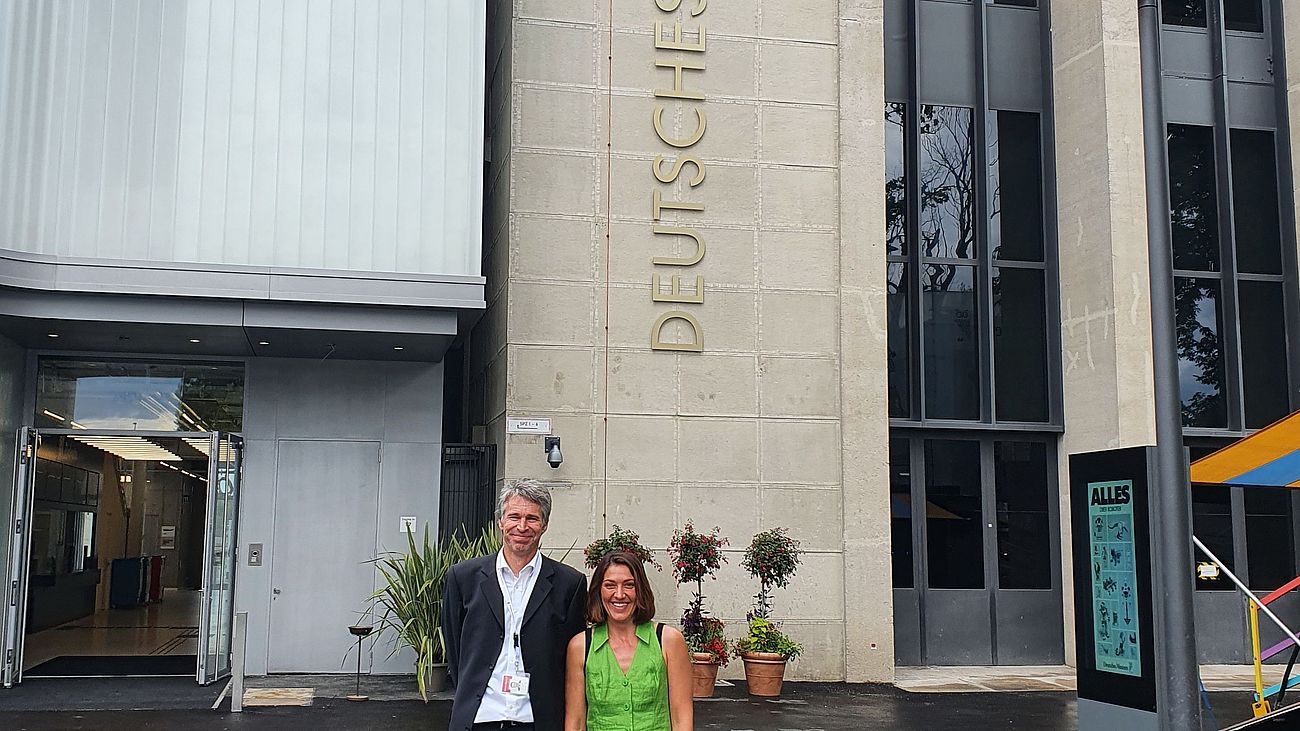 Team Atomic Physics
Kurator
Abteilung Astronomie, Planetarium, Atomphysik, Zeitmessung

Wissenschaftliche Mitarbeiterin
Ausstellungsprojekt Atomphysik und Physik