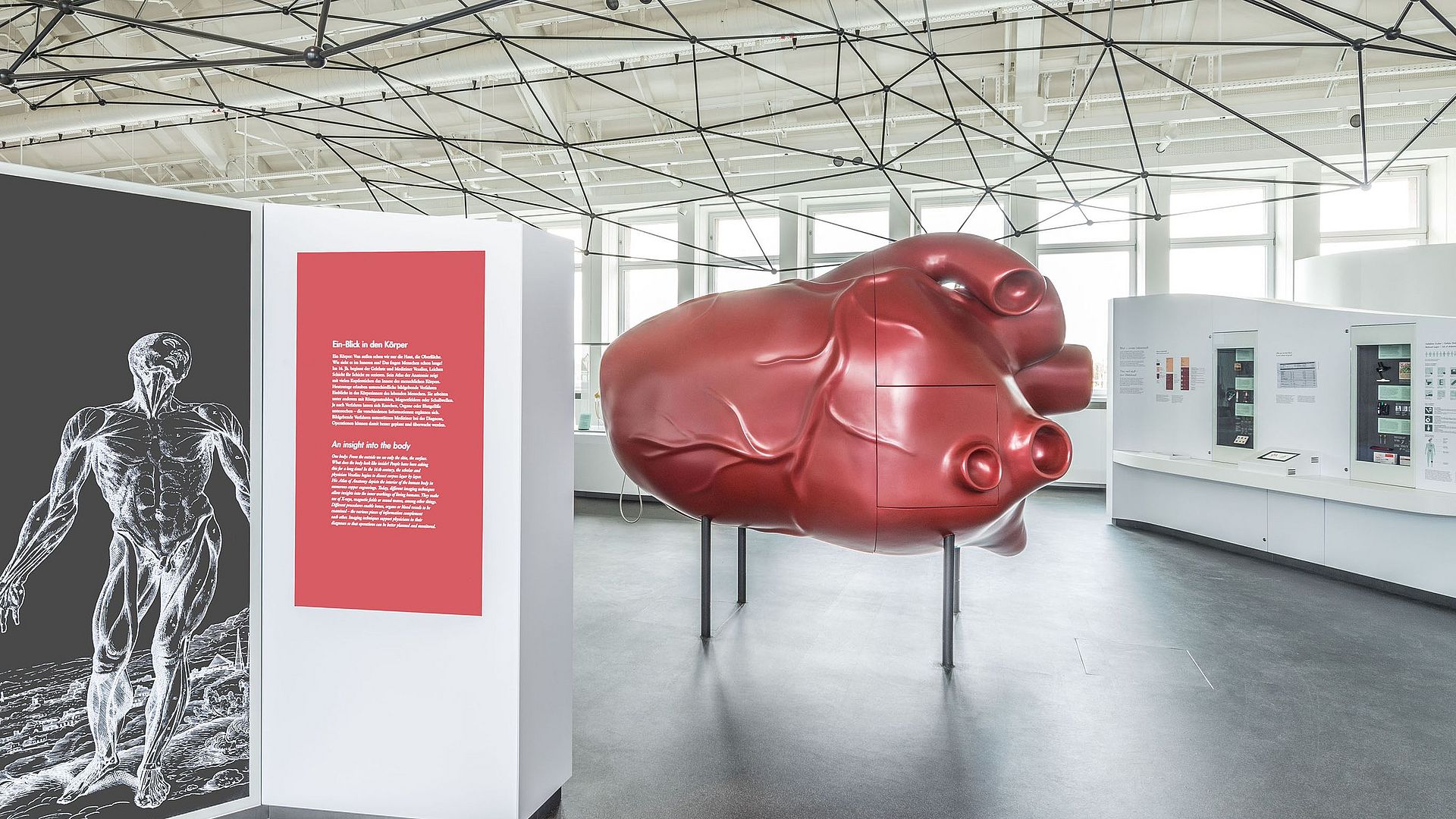 Man and Environment
Health – From head to toe
Get healthy – and stay that way! Walk in and around a giant body and uncover how medicines and medical technology keep us healthy. You can even slip into the role of doctor yourself!
Welcome to a journey of discovery from head to toe: in the Health exhibition, visitors can see and experience first-hand how medicine and medical technology have been helping us to get and stay healthy for centuries. Starting with the teeth, eyes and ears, the exhibition takes you through the cardiovascular system to the limbs and joints. The human being "lies" unmistakably at the centre of the exhibition: a gigantic body fills the room with a walk-in head, an airy rib cage, hand and leg silhouettes on the floor and a five-metre-high foot! The journey through our anatomy is flanked by thematic areas such as A Look at the Body, A Look inside the Body, Attack of the Germs and Surgical Procedures. The exhibition ends with a wonderful reconstruction of an 18th-century pharmacy at the far end of the room.
When will this event take place?
Discover which activities are taking place by checking our daily programme, which is published at around 9.20 each day. Our programme changes daily and includes guided tours, demonstrations, science shows and hands-on activities for individual visitors and small groups of up to five people. All programme events are held in German. They begin either directly where the activity is set to take place or at a guided-tour meeting point in the relevant exhibition.
View Inside the Health Exhibition
You have specialist questions for our curator?