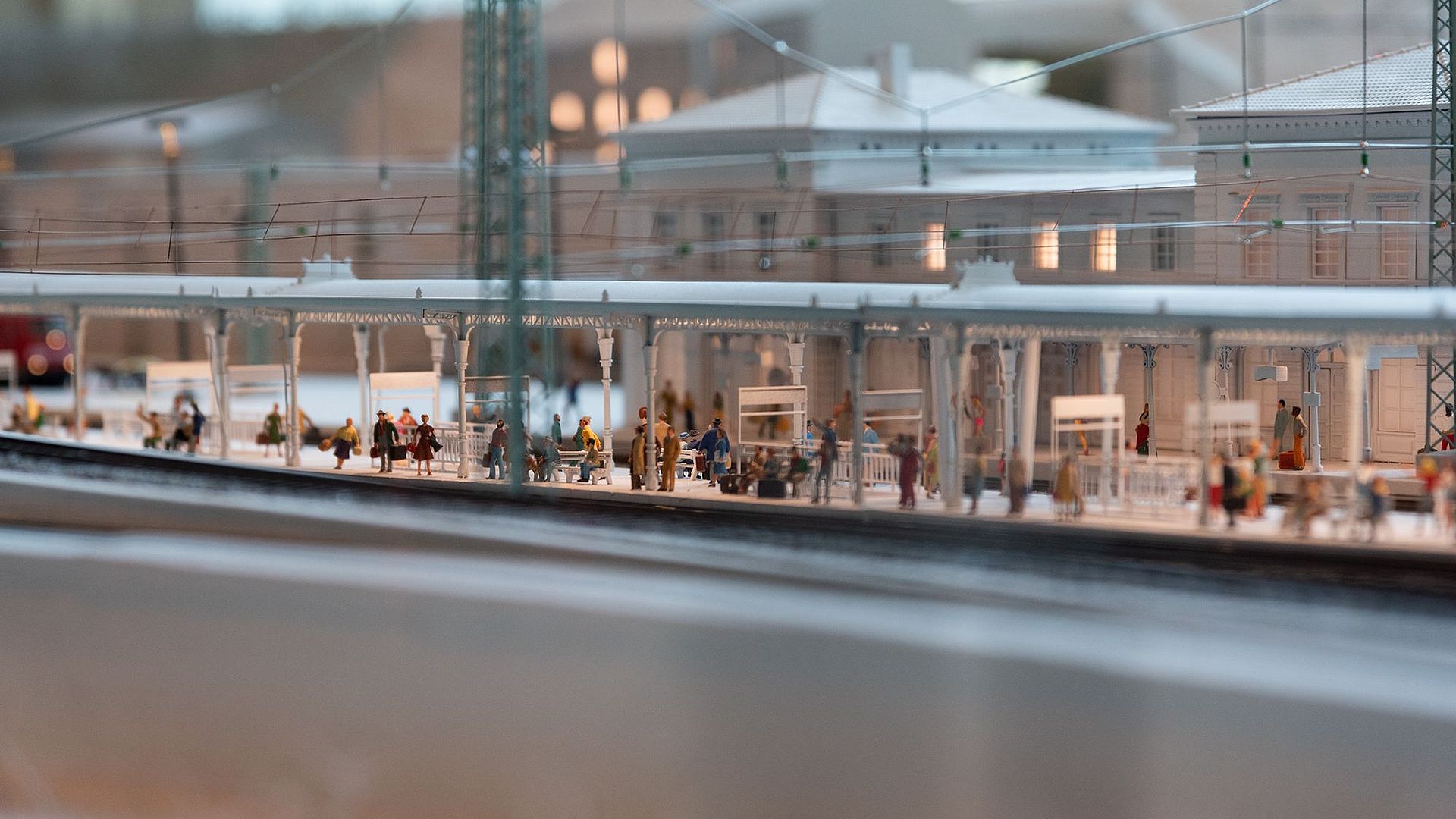 Traffic Mobility Transportation
Model Railway – All aboard!
From routes and signals to traffic scenes – our model railway layout is as close to reality as a 1:87 scale model can get! Watch the colourful modes of transport in action.
Next stop: Wernmünden!
All aboard! The 1:87 scale model railway layout presents road and rail transport in action. The different modes of transport have been painted in bright colours to make them stand out, whereas the buildings and the landscape have been left in a neutral white. The model railway layout depicts a fictitious German town, branch lines with small stations, freight sheds and modern high-speed lines for ICE traffic. The small model town of Wernmünden is served by local and long-distance transport routes. In addition to suburban trains, trams and buses, it even has a harbour and a cogwheel railway. Of particular note in this miniature world are the hills, which contain spiral-shaped tracks that enable trains to travel from one level to the next. Visitors can peek into this fascinating underworld through a small window.
When will this event take place?
Discover which activities are taking place by checking our daily programme, which is published at around 9.20 each day. Our programme changes daily and includes guided tours, demonstrations, science shows and hands-on activities for individual visitors and small groups of up to five people. All programme events are held in German. They begin either directly where the activity is set to take place or at a guided-tour meeting point in the relevant exhibition.
Facts and Figures
Location: Level 0
Exhibition space: approx. 260 m2
Surface of the model railway: 44 m2
Scale: 1:87
Train sets: 36
Longest train 4.5 m
Driving road vehicles: approx. 20
Rail length: approx. 750 m
Turnouts: 185