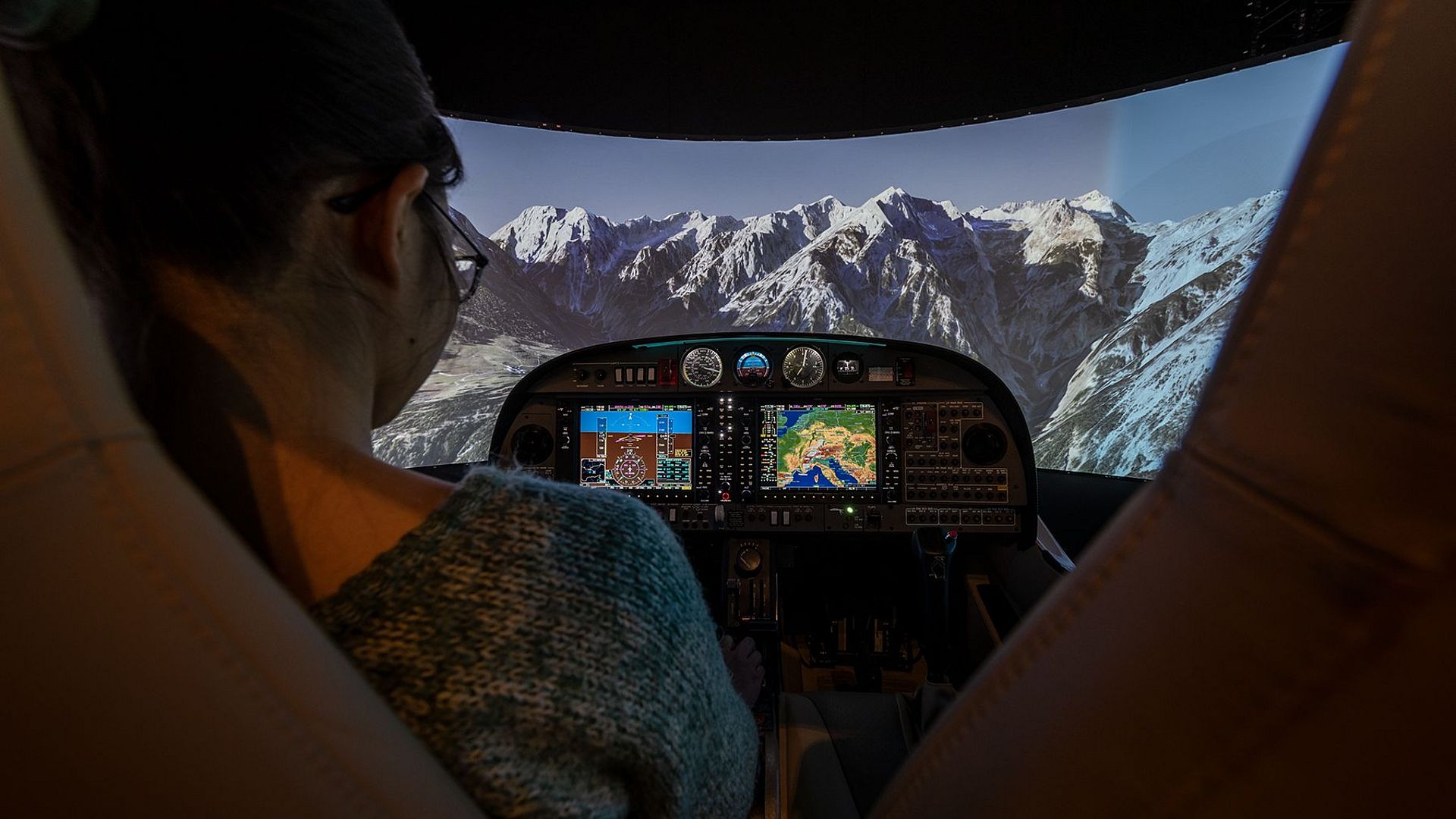 Traffic Mobility Transportation
Modern Aviation – Welcome on board!
Amidst some 500 fascinating exhibits, including 10 planes and 6 helicopters, discover how and why aircraft can fly so safely – and how technology has evolved since the 1950s.
Modern Aviation exhibition – overview
Modern Aviation covers topics such as the science behind flight, the aircraft construction process, how planes are operated and, of course, safety in the air. The exhibition traces the history of aviation since 1945 across two levels and is dominated by a supersonic Starfighter, a Hansa jet, a Grob corporate jet and a Sikorsky helicopter. Large sections of aircraft cabins, cockpits and wings are also on display alongside much smaller exhibits, such as aircraft models. The basics of flying, aircraft construction and individual systems and engines are explored in detail. And visitors can also take a look behind the scenes of flight operations and see how air traffic controllers and pilots interact with each other and learn about different aspects of flight safety. Interactive media stations and hands-on exhibits bring this fascinating topic to life!
When will this event take place?
Discover which activities are taking place by checking our daily programme, which is published at around 9.20 each day. Our programme changes daily and includes guided tours, demonstrations, science shows and hands-on activities for individual visitors and small groups of up to five people. All programme events are held in German. They begin either directly where the activity is set to take place or at a guided-tour meeting point in the relevant exhibition.
View Inside the Modern Aviation Exhibition
You have specialist questions for our curator?
Kurator für Luftfahrt nach 1945
Abteilung Luftfahrt