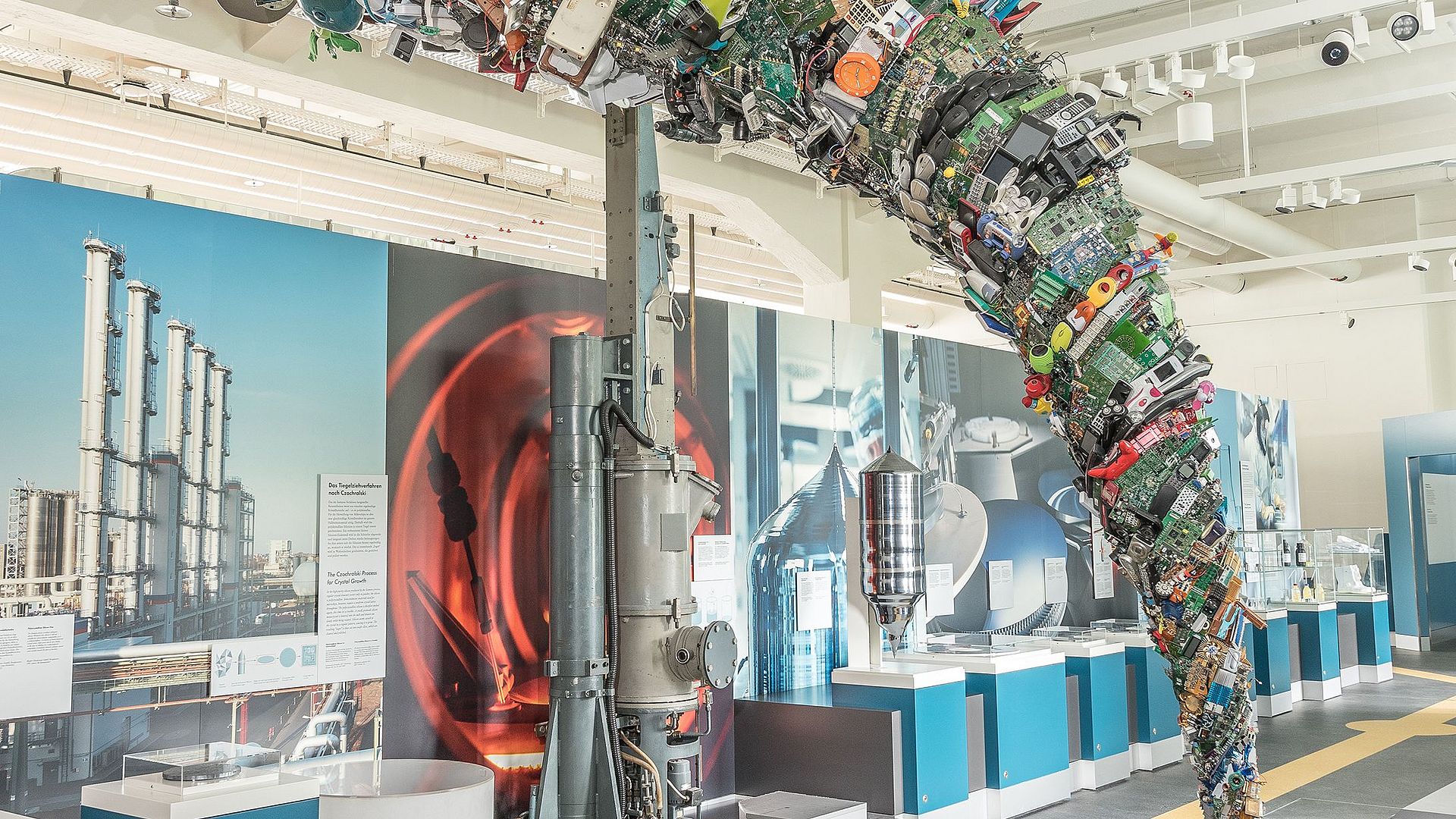 Communication Information Media
Electronics – Smaller, smarter, better
The faster and smaller, the better! Dive into the foundations and development of devices like the transistor, capacitor and diode – and learn how they impact our lives.
Smaller and smarter
Over the past 100 years, electronic components have shrunk to microscopic sizes. More powerful than ever, they are in constant use almost everywhere. In this exhibition, you can follow a circuit through seven thematic areas and discover how the "science of controlling electric current" has become an indispensable part of our lives. Iconic electronic objects such as the original Apple-1, the first LED and the first electromechanical sensor are presented. We also cover the basics of electronics, electronics through the ages and the extent to which these devices have become firmly established in society. In the Production area, you can discover how individual components are made. And last but not least, the huge Scrap Tornado swirls symbolically through our throwaway society in the Raw Materials and Recycling area.
When will this event take place?
Discover which activities are taking place by checking our daily programme, which is published at around 9.20 each day. Our programme changes daily and includes guided tours, demonstrations, science shows and hands-on activities for individual visitors and small groups of up to five people. All programme events are held in German. They begin either directly where the activity is set to take place or at a guided-tour meeting point in the relevant exhibition.
Facts and Figures
Location: Level 2
Exhibition space: 564 m2
Exhibits and models: approx. 300
Demonstrations and interactives: 11
Media stations: 6
Dioramas: 3
View Inside the Electronics Exhibition
You have specialist questions for our curator?