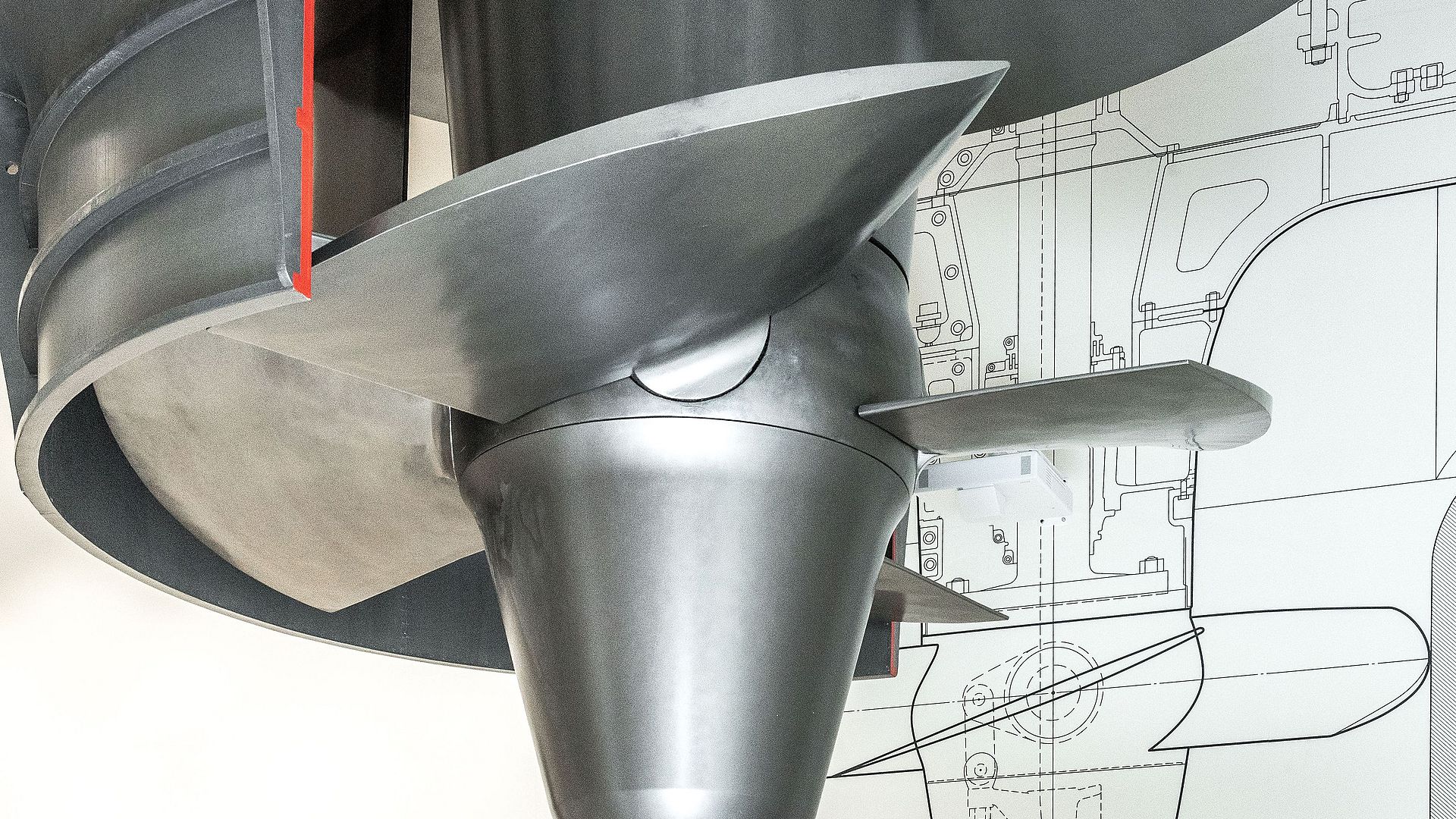 Materials Energy Production
Energy - Motors – The very heart of our machines
Engines convert power from petrol, gas, wind and the sun into kinetic energy. Discover the various propulsion systems that form the heart of our machines – and which keep our modern world running.
In the Energy – Motors exhibition, the entire range of engines is presented and shown in motion across seven rectangular thematic islands. Alongside numerous interactive elements, visitors can discover and experience wind turbines, gas turbines, combustion engines, water turbines and hot-air engines, as well as wave and tidal turbines. Rudolf Diesel's first diesel engine from 1897 is an absolute must-see! The thematic islands are framed by two long walls, and on the far side, pioneering innovations from all areas of energy technology are arranged chronologically. In front of this is a comfortable 45-metre-long bench that invites visitors to sit and view treasures from the museum's collection in the enormous engine showcase.
Facts and Figures
Location: Level 0
Exhibition space: approx. 810 m2
Objects: approx. 130
Demonstrations and exhibits that can be demonstrated: approx. 22
View Inside the Energy – Motors Exhibition
You have specialist questions for our curator?
Kurator
Abteilung Kraftmaschinen, Agrar- und Lebensmitteltechnik