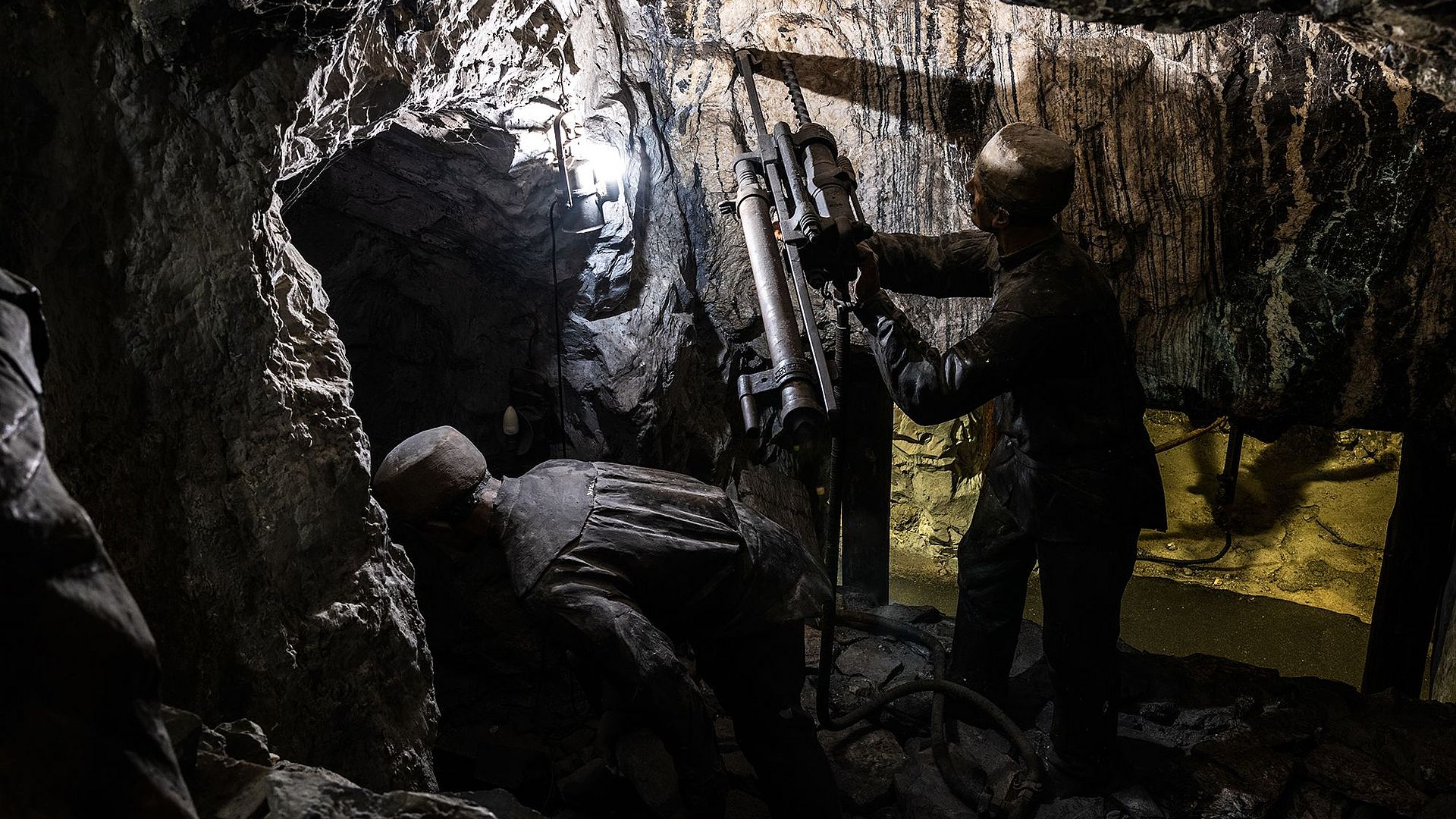 Materials Energy Production
Mining – Extracting and refining resources
Descend into the depths of the earth as the miners once did. In our exhibition, you can experience the extraction, transportation and refinement of raw materials.
Exhibition closed
The second half of the museum is currently being renovated, which is why this area has been closed since July 2022. The modernisation of the exhibition is scheduled to be completed in 2028, the 125th anniversary of the museum's founding.
What is mining?
The discovery of the production of metal from ore in around 4000 BC acted as the catalyst for systematic ore mining in prehistoric times, for example in the Near East, but also in Europe and other regions. It was not only ore that was mined, but also rock salt. In the ancient world, mining became very important economically and politically.
The first written sources about mining in Germany come from around 970 AD. Central European metal ore mining experienced a heyday in the Middle Ages, followed by a period of stagnation in the 13th and 14th centuries, which can partly be attributed to technical difficulties such as the drainage of the mines. It was only in the 15th and 16th centuries that the miners created the technology for mining at greater depths. In the following centuries, metal ore mining became less significant, whilst bituminous coal mining (coal as a source of energy) and later also salt mining (raw materials for the chemical industry) became increasingly important.
In the 19th century, the mechanisation of the mining industry began to develop rapidly and this continued in the 20th century through the increasing automation of excavation and transportation.
The Mining exhibition at the Deutsches Museum is a circular route with a length of approximately 500m. Around three quarters of this is set up as a show mine that conveys a realistic mine atmosphere. The mining technology on the spot, from the 16th century to the present day, provides an impressive illustration of the conditions underground. The show mine extends over three levels (floors), which are connected to one another by stairs and steep slopes.
Inside the Mining and Processing Exhibition
Brief tour of the mine
Guided tour through the Mine exhibition with curator Andreas Gundelwein. This film is currently only available in German.
Virtual Tour

Discover the exhibition in 360°: click the mouse or touch the screen to look around in any direction. The virtual tour also includes text, films and audio information for many of the exhibits.

Virtual Tour through the Mine
Any questions?
Kuratorin
Abteilung Rohstoffe, Bergbau