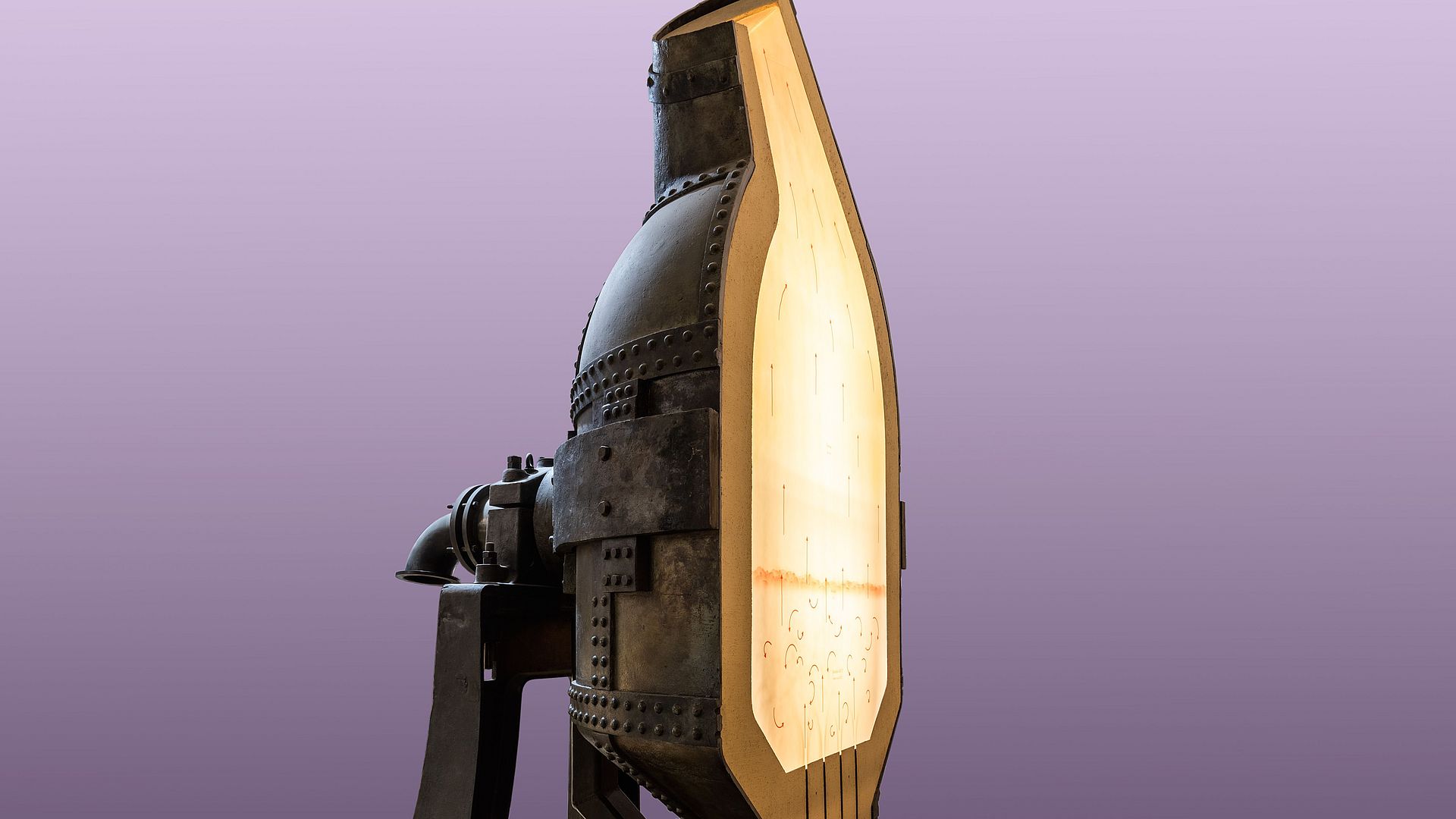 Materials, Energy, Production
Metals – Red Hot, Glittering Gold and Steel Blue
Metals are part of both everyday life and a luxurious lifestyle. They are used in the most advanced technology as well as in the most basic packaging material. Our exhibition explains the sophisticated technology that lies behind all metal products.
Exhibition closed
The second half of the museum is currently being renovated, which is why this area has been closed since July 2022. The modernisation of the exhibition is scheduled to be completed in 2028, the 125th anniversary of the museum's founding.
Foundry and Metals
People have been working with metals for around 10,000 years. At first, only "native metals" were found on the surface of the earth. These pieces of metal attracted attention because of their great weight, lustre and malleability. Then around 6,000 years ago at the latest, people began to extract metals from their compounds, the ores. Thanks to their special material properties, metals have since become indispensable to mankind.
The exhibition chronologically traces the evolution of the production and further processing of metals.
72Of the 94 natural chemical elements, 72 are metals – ca. 50% of these have technical applications.
2,000°CThe highest temperature reached in a blast furnace during the production of pig iron.
1,000kgAnnual global production of osmium – one of the world's rarest metals – is only around 1 tonne.
Inside the Metal Exhibition
Activities
Demonstration Foundry
Here, visitors can watch an actual casting process live! The function of the aluminium melting furnace is explained before the casting process starts. Liquid metal is then poured into prefabricated casting moulds and the result is a finished casting. For group bookings, a mould can also be made from sand first and then filled with metal.
Participation in this demonstration is free of charge for individuals and families, registration is not necessary. The meeting point is beside the Demonstration Foundry. Check the schedule on the day of your visit to see when the demonstration will take place.
Groups should book a foundry demonstration in advance of their visit.
Any Questions?
Kurator
Abteilung Metalle, Maschinenbau, Textiltechnik und Kinderreich

Telephone +49 89 2179 506
Fax +49 89 2179 513
Email r.spicker@deutsches-museum.de