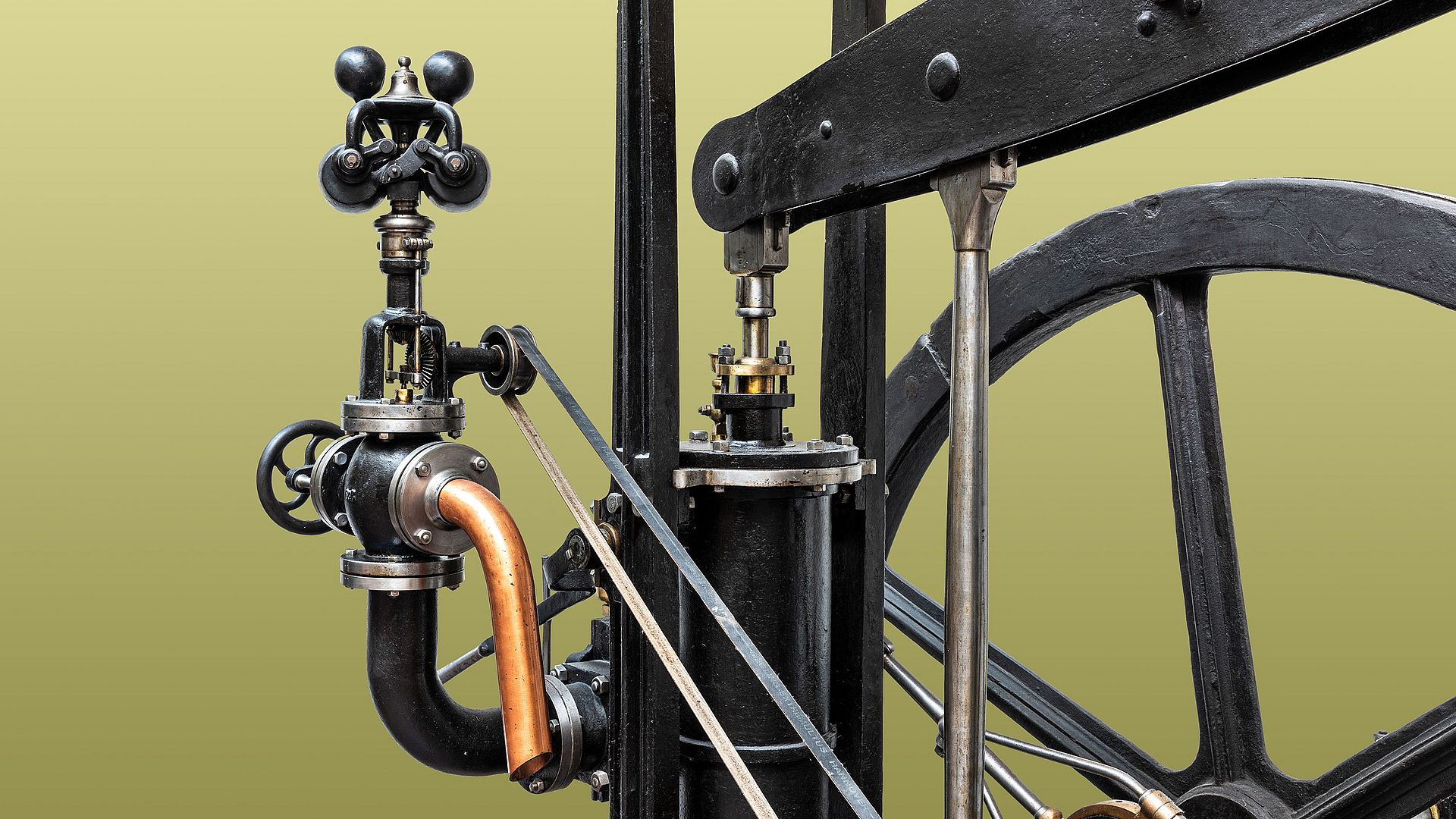 Materials Energy Production
Power Machinery – Machines move the World
How have motors changed the world? Discover the first and most successful power machines in history.
Exhibition closed
The second half of the museum is currently being renovated, which is why this area has been closed since July 2022. The modernisation of the exhibition is scheduled to be completed in 2028, the 125th anniversary of the museum's founding.
What is Power Machinery?
"Power machine" is another word for motor. This exhibition features a wide variety of historic power machinery, from treadmills moved by muscle power, water wheels and windmills to large steam engines.
55complete steam engines (including functional models) are included in the collection.
19machines (three as models) are currently on display at the exhibitions.
12machines can be seen in action during regular demonstrations.
Inside the Power Machinery Exhibition
Brief Tour through the Power Machinery Exhibition
In this video, museum employee Karl Ravens guides you through the Power Machinery exhibition. He shows 10-year-old Amelie the highlights of the exhibition. (Running time: approx. 30 minutes)
Virtual Tour

Discover the exhibition in 360°: click the mouse or touch the screen to look around in all directions. The virtual tour also includes text, films and audio information for many of the exhibits.

Virtual Tour through the Power Machinery Exhibition
Any Questions?