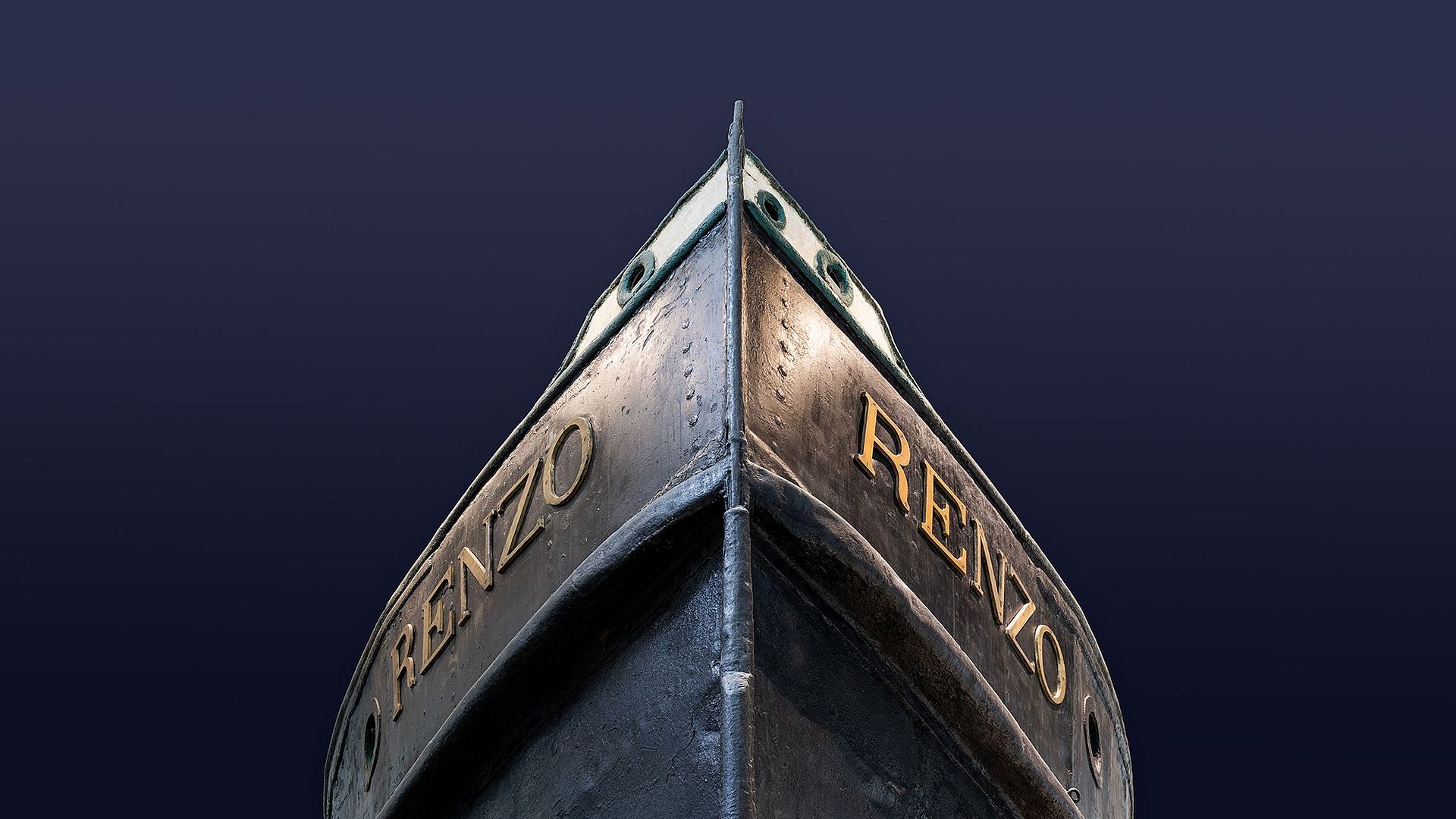 Traffic Mobility Transportation
Marine navigation – a bridge between continents
Ships transport people and goods. Learn more about their development and about ships as a living and working environment. In the Oceanography area, we travel into the deepest depths of the ocean.
Exhibition closed
The second half of the museum is currently being renovated, which is why this area has been closed since July 2022. The modernisation of the exhibition is scheduled to be completed in 2028, the 125th anniversary of the museum's founding.
Boats and ships have connected people and cultures for thousands of years. For a long time, they were the only way of interacting across continents. It is easier to transport goods and people by water than by land.
Built for transport, pursuit or conquest, moved by muscle power, wind or engines, boats and ships navigate rivers, lakes and seas and open up the world.
In the large Marine Navigation Hall and in the basement of the Deutsches Museum, there is a lot for you to discover about marine navigation. The exhibition shows the development of ships, presents the ship as a space for living and working and features diving technology as well as themes such as ship theory, shipbuilding and navigation.
Around 90%of global cargo traffic is transported by sea-going vessels.
More than 400,000Filipino sailors work on merchant vessels and cruise ships throughout the world.
Over 300 tonnesof heavy fuel oil is consumed by a single large container ship each day.
From our app with an audio guide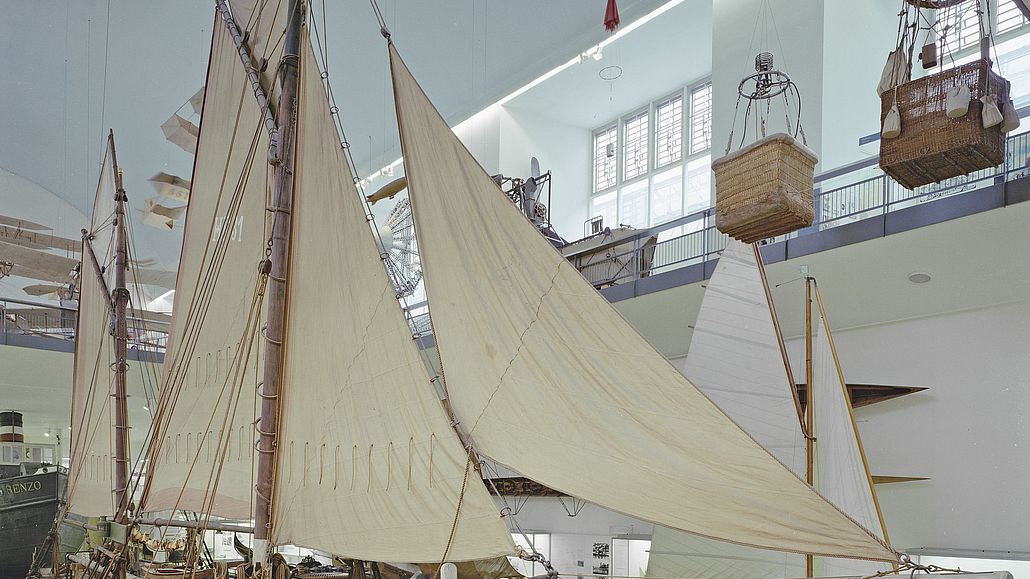 One of the largest exhibits in the museum awaits you at the entrance to the Marine Navigat
The fishing ewer "Maria" was launched in Hamburg in the early 1880s and remained in use until the 1950s. Find out more.
Inside the Marine Navigation Exhibition
One ship changes the world
Sabine Rohjan, Chair of the Freundes- und Förderkreis Deutsches Museum e. V. (Friends and Sponsors of the Deutsches Museum), explains the "Dutch fluyt" – and how this sailing ship changed the world. The film is currently only available in German.
Facts
around 3,700 sqm
Dioramas: 7 dioramas
Exhibits: 1500
Any Questions?