Organization
Scientific Advisory Board
The Scientific Advisory Board supports the museum in its scientific work and makes recommendations on issues of fundamental scientific significance.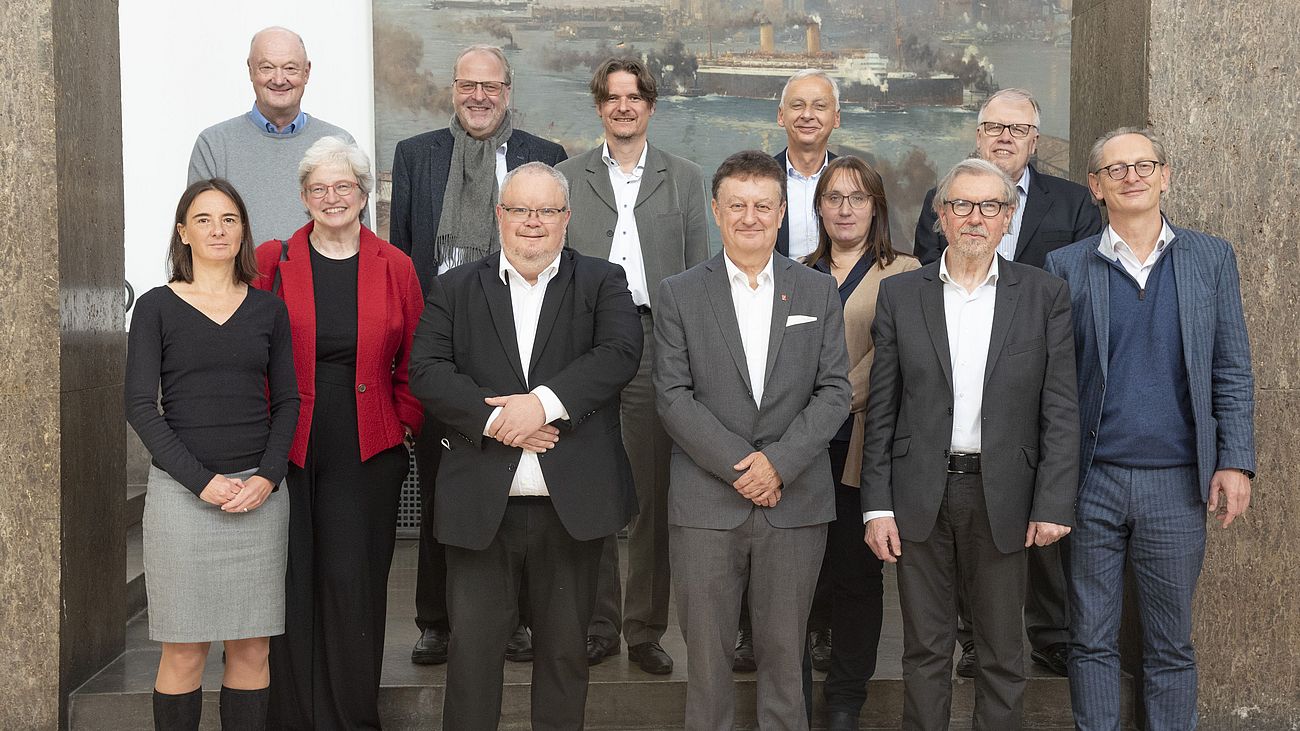 Its key duties include advising the director general and the governing board on the planning of research and other academic aspects of museum work, in addition to making scientific assessments of longer-term concepts with regard to the museum's collections and exhibitions.
According to the statutes, the Museum's Scientific Advisory Board consists of nine to twelve members elected by the museum's governing board for a maximum of two four-year terms.
The Scientific Advisory Board consists of scientists and academics from museums, universities and industry. At least two members should be from abroad.
The Advisory Board meets at least once a year. Members of the Advisory Board serve in an honorary capacity.
All advisory board members
Prof. Dr. Bernhard Graf

Chairperson, Director of the Institut für Museumsforschung, Berlin (retired)
Research area: Museology

Prof. Dr. Stefan Brüggerhoff

Deputy Chairperson, Director Deutsches Bergbau-Museum Bochum
Research area: Restoration/conservation of technical heritage

Dr. Silke Ackermann

Director Museum of the History of Science, Oxford
Research area: History of Science

Dr. Markus Brantl

Head of Digital Library Munich Digitization Center / Digital Preservation
Research area: Digitization (2D und 3D) of cultural heritage, Digital Preservation

Prof. Dr. Gabriele Gramelsberger

Chair of Philosophy of Science and Philosophy of Technology, Human Technology Center, RWTH Aachen
Research area: Philosophy of Science and Philosophy of Technology

Prof. Dr. Martina Heßler

Chair of History of Technology Technical University of Darmstadt
Research area: History of Technology

Prof. Dr. Malte Rehbein

Chair of Digital Humanities at Universität Passau
Research area: Digital Humanities, Digitization of cultural property, History

Prof. Dr. Stephan Schwan

Deputy Director of the Leibniz-Instituts für Wissensmedien, Tübingen
Research area: Visitor Research

Dr. Hans Weinberger

Head of the Department of Natural Sciences, University of Agder, Kristiansand, Norway
Research area: History of Science and Technology, Museum Management