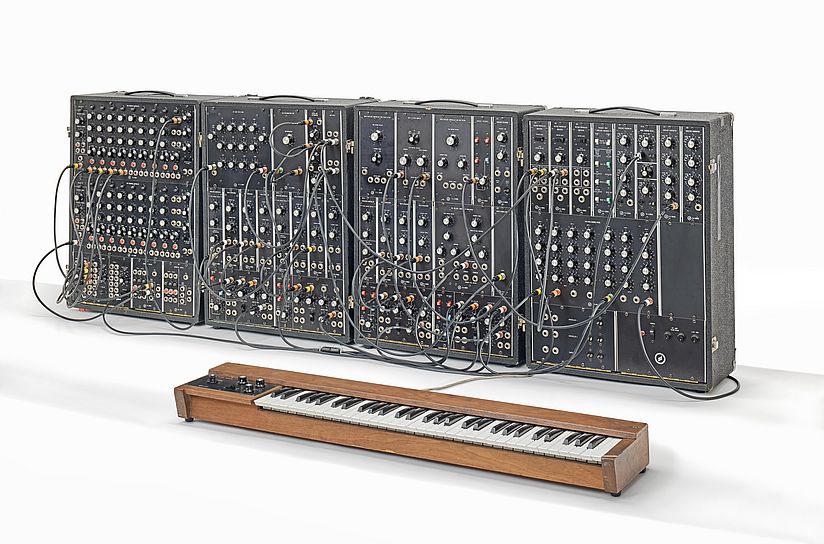 Musical Instruments
The Moog IIIp: The now legendary synthesizer was developed by Robert Moog (1934-2005) in 1968. Despite its size, the IIIp is portable - "p" stands for portable. The nearly 40 modules can be connected to each other at will via cables and allow countless sound combinations. This Moog IIIp is one of the first devices of this design and the first synthesizer of this type that came to Germany through the composer Eberhard Schoener.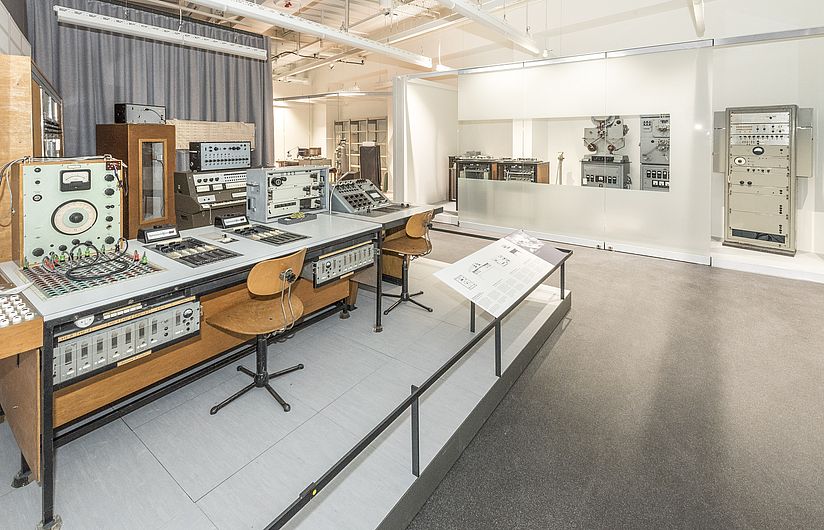 Musical Instruments
A part of the Siemens studio for electronic music. The studio was rearranged in the exhibition according to historical photographs and divided into control room and machine room.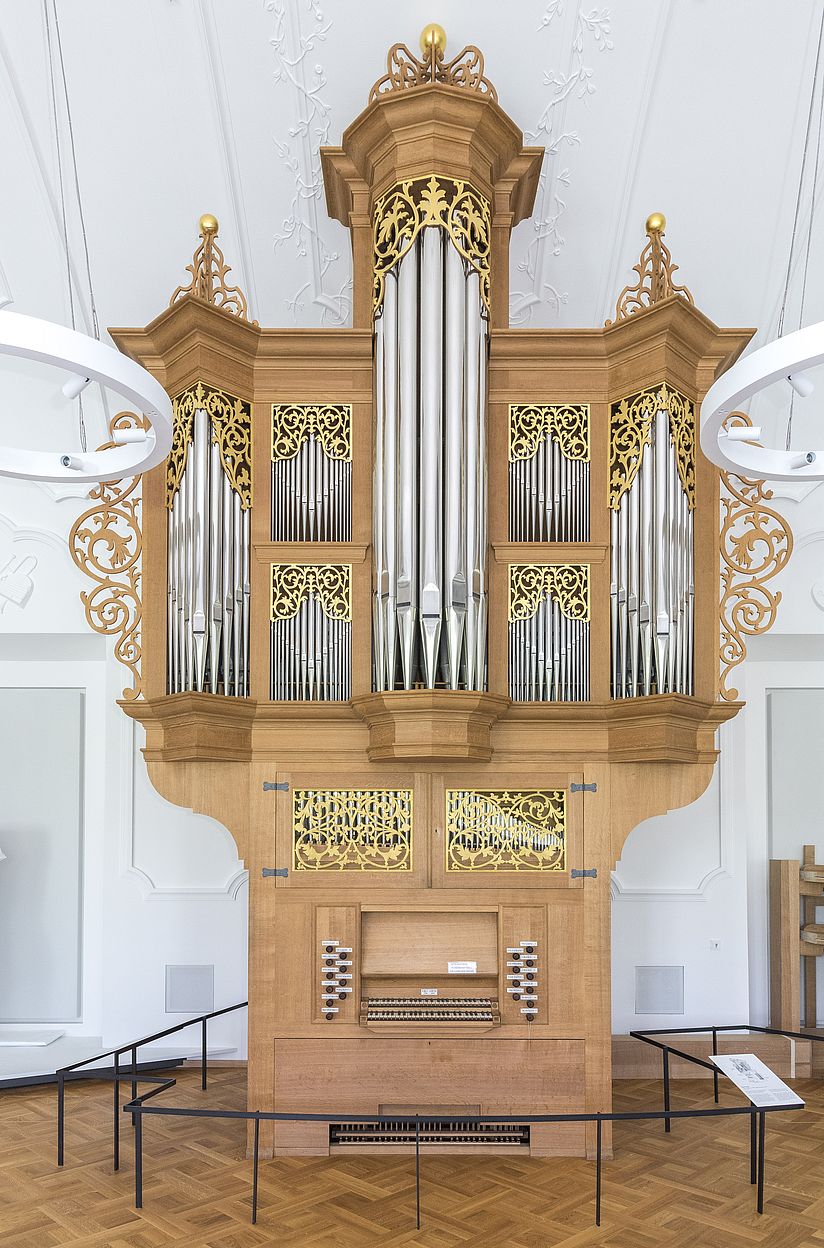 Musical Instruments
The large Ahrend organ in the first hall of the musical instruments exhibition.