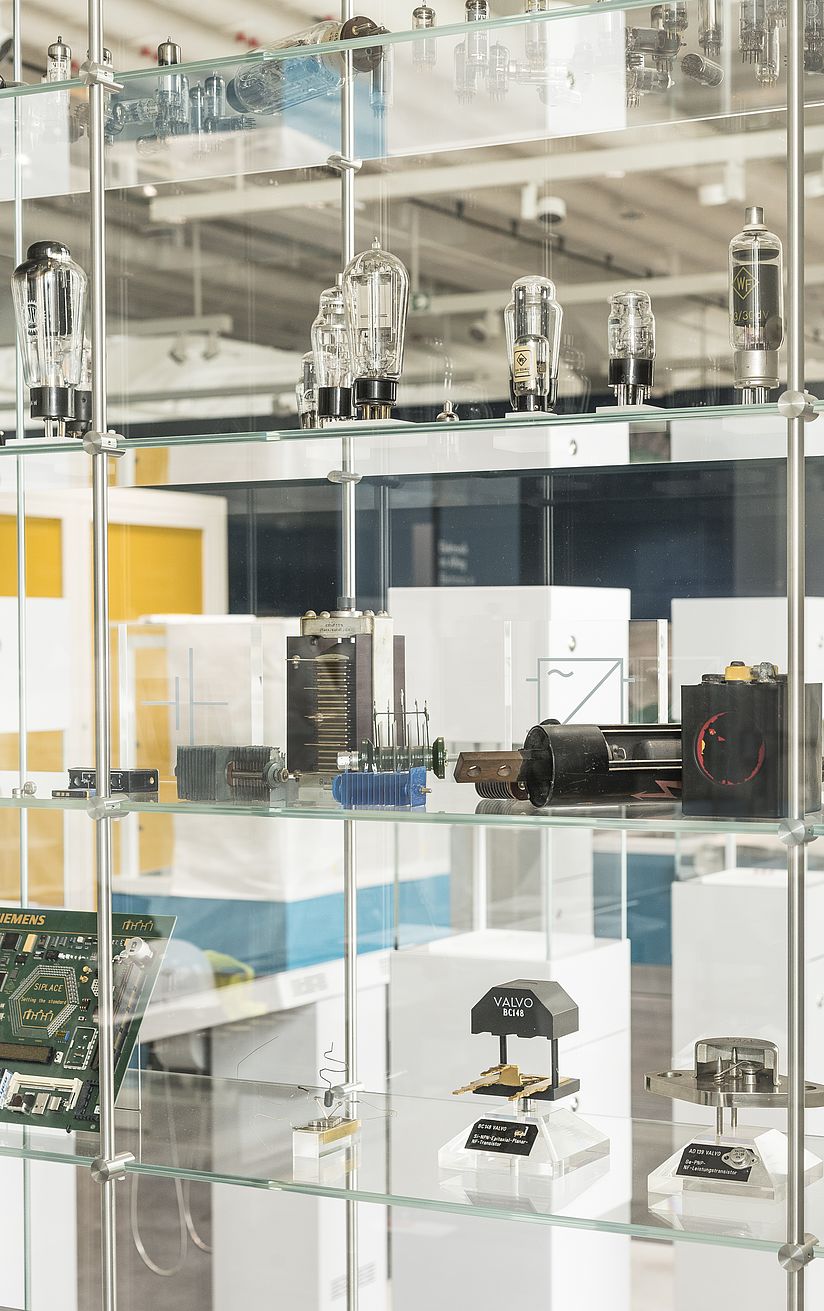 Elektronics
Electronic components in a showcase: The motto "smaller, faster, better" applies here.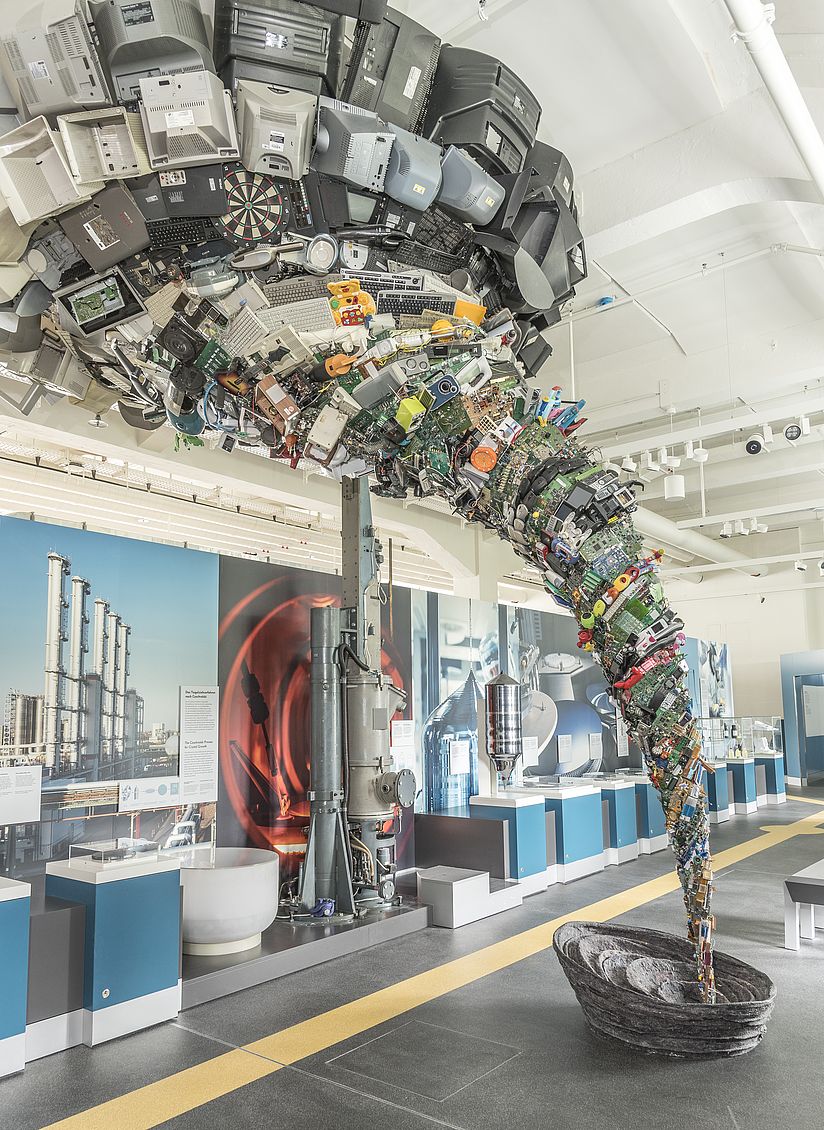 Electronics
The "scrap tornado" swirls symbolically through the throwaway society. Through the periscope a few steps further on, one gets even deeper insights: Focused on the right scrap element, films start on raw materials or recycling.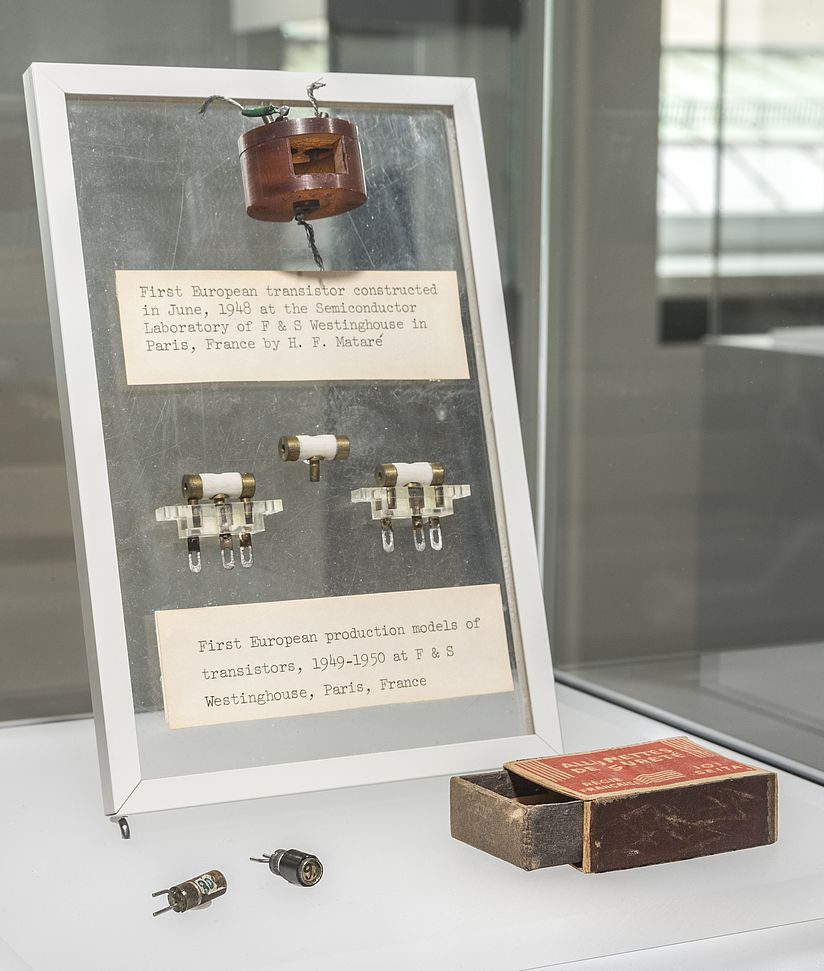 Electronics
Transistor No. 9 came to Germany in 1952. It came from Bell Laboratories near New York, which had built the first functioning element of this type in 1947. In the course of the U.S. government's anti-trust policy, Siemens obtained a license to reproduce it and founded its successful semiconductor division on it. Next to transistor No. 9 is the transistron: The German physicist Herbert Franz Mataré had developed the first "European" transistor together with Heinrich Welker in a laboratory in Paris - independently of and almost simultaneously with the Americans.