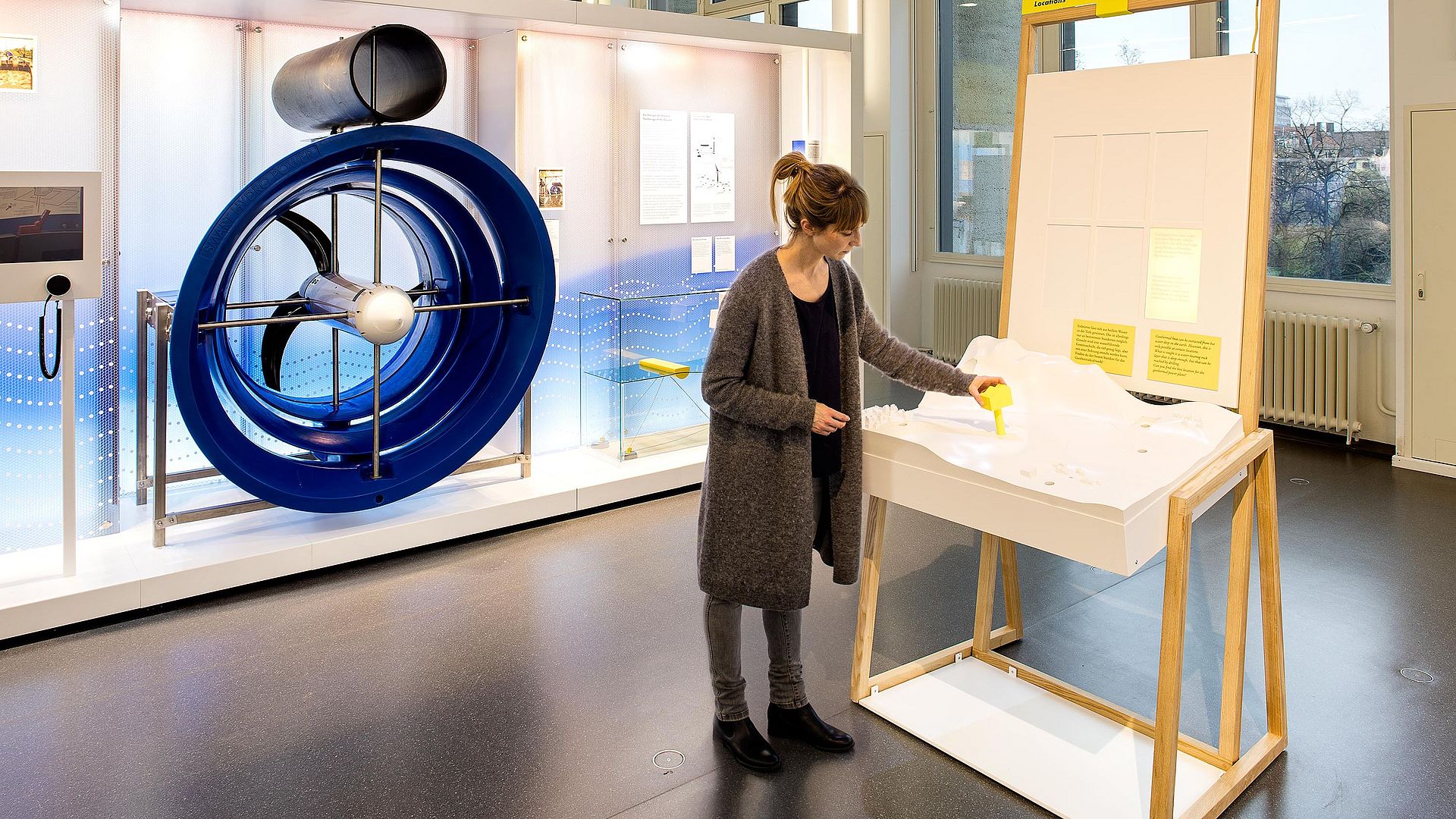 Special Exhibitions
energy.transitions
The energy turnaround is one of the most urgent issues of our time. How can the aims of ecology, profitability and social justice be reconciled?
15 February 2017 to November 4, 2018
Special exhibition space, Level 1
The "energie.wenden" exhibition offers background knowledge and lets visitors gain a sense of the stumbling blocks en route to a sustainable energy supply through games and activities. The 10 exhibition areas explore such topics as solar, hydroelectric and wind energy as well as mobility and nuclear energy.
There have been several big energy transitions in the course of history that introduced new energy sources such as coal and oil as well as far-reaching changes around the world. Today most of our energy comes from fossil-based resources. Because they will run out one day, however, and the emissions they release promote climate change, people hope to do without them in the future. But how will that be possible?
The centrepiece of the exhibition is a game in which visitors are invited to step onto the "political dancefloor" and into the central exhibition space. There they encounter big screens with key figures in the energy turnaround played by actors. Everyone is there: from the nuclear power lobbyist and the farmer to a woman involved in building hydroelectric plants and a technician who works on the electric power network. Visitors will try to sort out the slogans and arguments and decide what kind of energy turnaround they want.
With the special exhibition energie.wenden, the Deutsches Museum is addressing this global issue. The exhibition explains how energy is generated, stored and distributed, as well as energy requirements and utilization, and places these topics in an historical and global context. Exhibits in the 1000 square meter space include originals, models, demonstrations, media stations with energy-related content, and also presents the stakeholders in the world of energy. The energie.wenden exhibition is not concerned only with electric power. It also examines heat, mobility and manufacturing, and focuses on the many possible approaches to a conscious energy transition and challenges visitors to make that transition a reality.
[Translate to English:] Blick in die Sonderausstellung
Publication