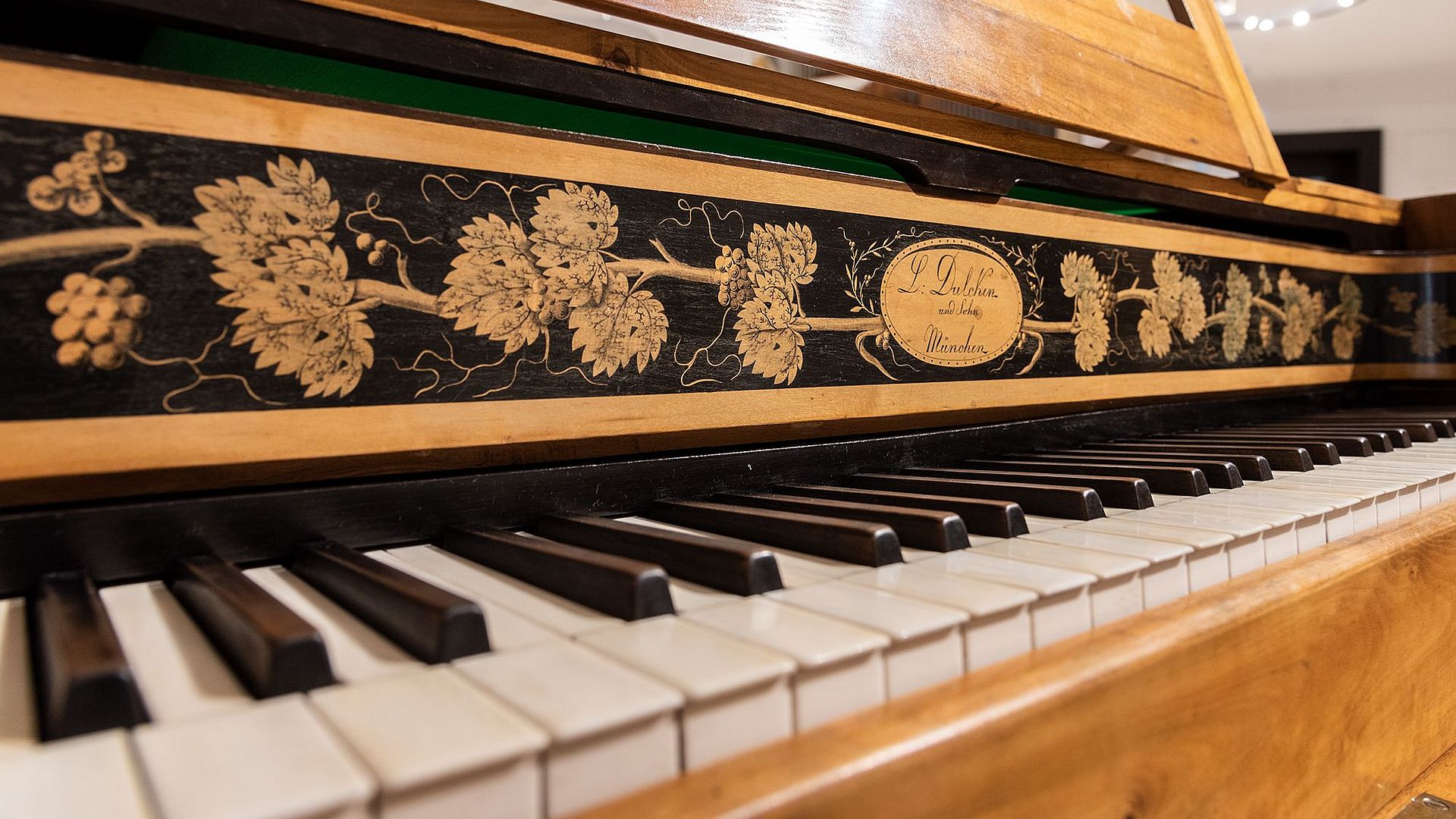 Naturwissenschaften
Musical Instruments – The sound of the times
From the Renaissance to the present day: whether it's the harpsichord, saxophone or synthesiser, here you can explore the most important stages in the development of instruments.
3,250The number of music rolls in the Deutsches Museum collection that can be researched online.
70 The length of shelving in metres in the Museum Archives that store Oskar Sala's estate.
1The length of the pins in millimetres that store music on the cylinder in the Swiss music box.
This exhibition explores the development of instruments in the European musical tradition. Highlights have been carefully chosen from the approximately 2,000 instruments in the museum's collection, including the Ahrend organ, the singing bird automaton and the Moog IIIp synthesizer. Across three rooms, visitors can trace important stages in the history of musical instruments from the Renaissance to the present day. Hands-on exhibits enable visitors to discover how an organ works or to explore the principles of electronic sound generation, acoustic phenomena and much more. And in some areas of the exhibition, films illustrate the different settings in which musical instruments have historically been used. Finally, visitors can take a glimpse into the storage area, which provides an insight into the fascinating work carried out behind the scenes of the exhibitions.
View Inside the Musical Instruments Exhibition
Replica of the Kempelen Speaking Machine
Artificial speech is an age-old dream – and not without its peculiarities. The Deutsches Museum has a speaking machine that is considered to be the oldest of its kind. It resembles the famous machine that Wolfgang von Kempelen described in his book "Mechanismus der menschlichen Sprache" (The Mechanism of Human Speech) from 1791. Previously, nobody knew what the device was capable of, or how it worked. The workshops of the Deutsches Museum have now made an exact replica to learn more about this machine. Alexander Steinbeißer, who built the replica with colleagues, presents it here.
You have specialist questions for our curator?