The images are available to you free of charge for reporting on the Deutsches Museum. Please note the copyright "Photo: Deutsches Museum" (unless otherwise stated).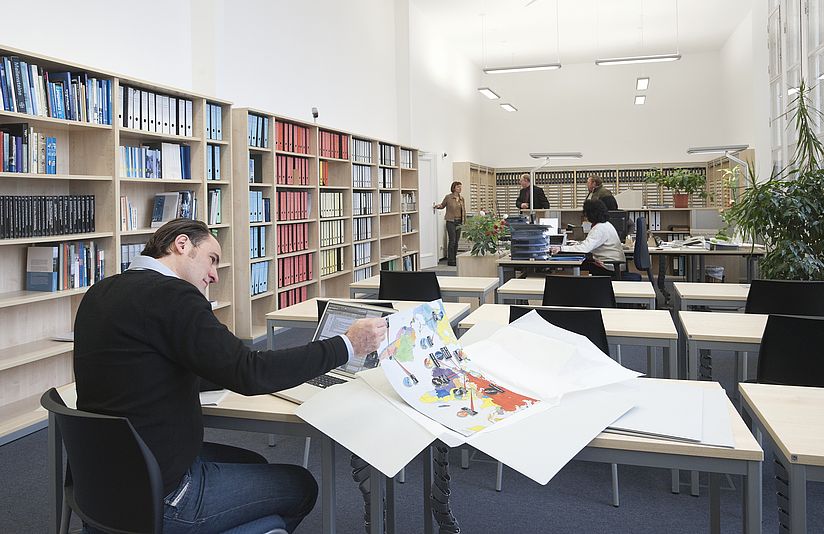 The reading room
Workstations are available in the reading room of the archive.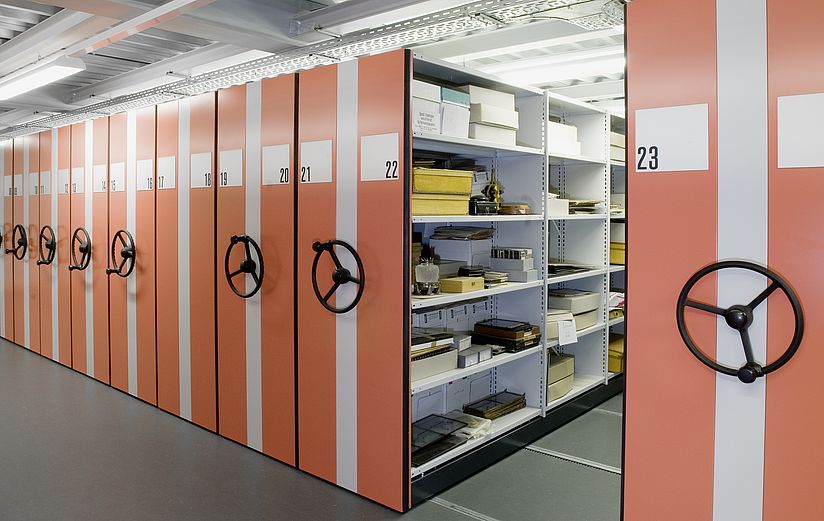 The magazine
Part of the archived treasures is located in this magazine. In total, the inventory fills 4.7 shelf kilometers.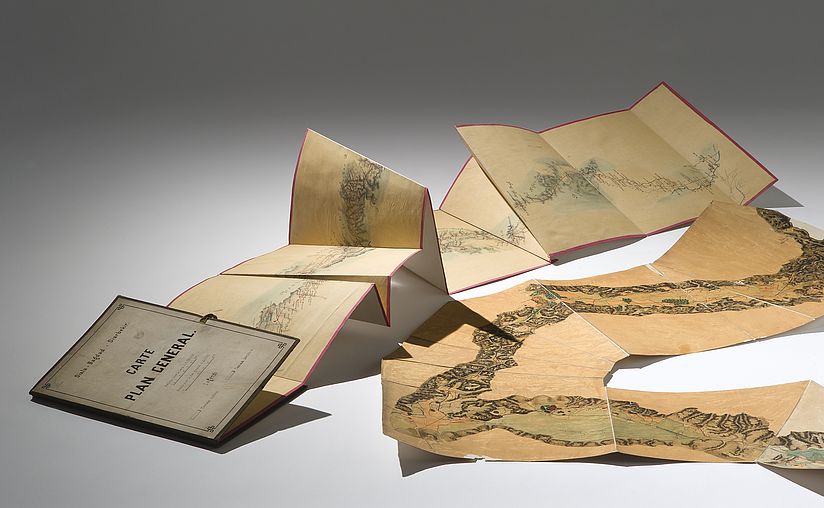 Maps
Plans and maps from the holdings of the archive of the Deutsches Museum.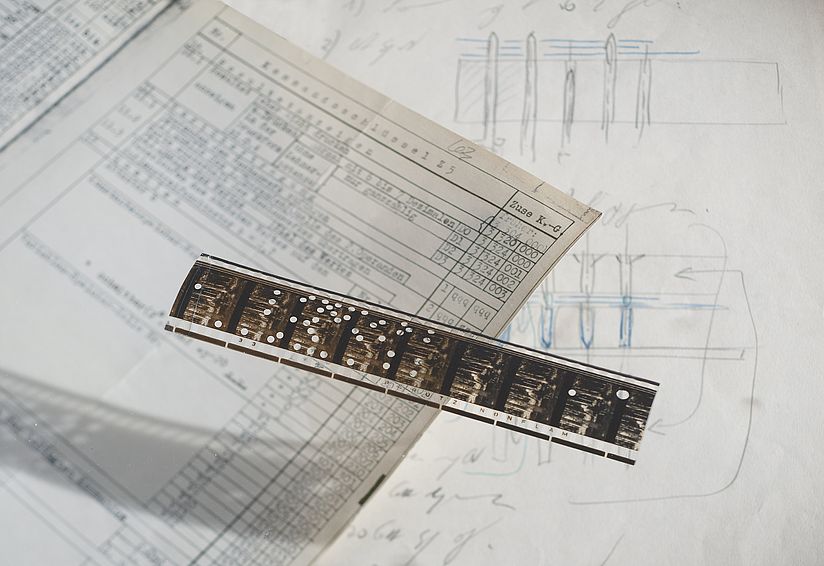 From the stock
Among other things, technical drawings and photo negatives are stored in the archive of the Deutsches Museum.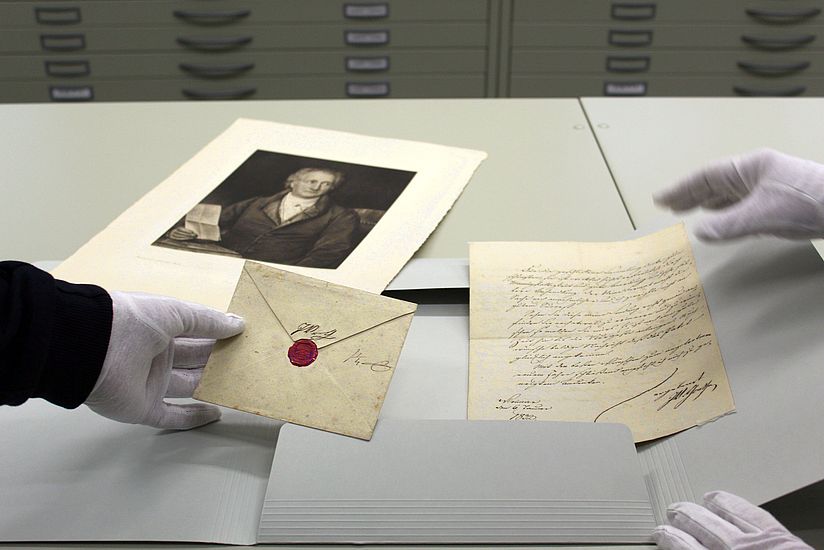 The Goethe letter
Letter and seal: The letter from Johann Wolfgang von Goethe to Knoll from 1832, in which he notified a shipment of collected stones. The privy councilor from Weimar wanted to have the minerals sold to spa guests through his business partner in Karlsbad.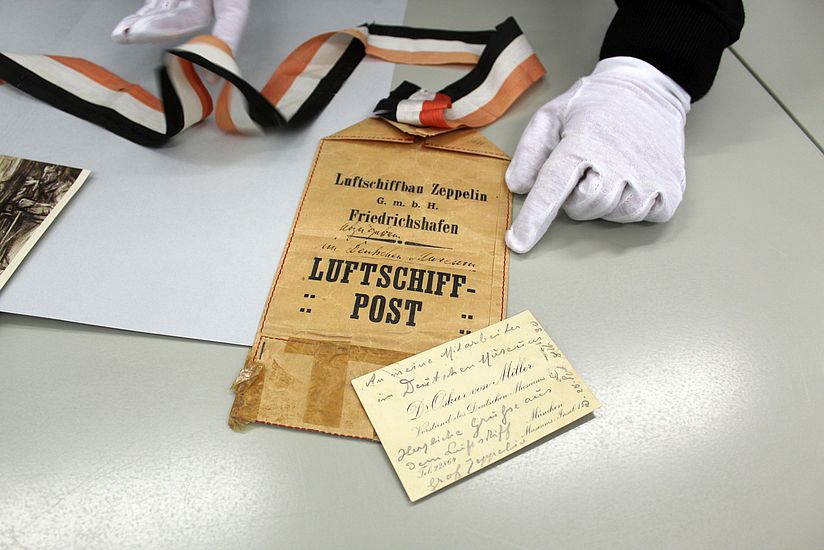 Airmail
Airmail: This card with greetings to the museum staff was dropped from a zeppelin by Oskar von Miller during a sightseeing flight over Munich in 1929.