The images are available to you free of charge for reporting on the Deutsches Museum. Please note the copyright "Photo: Deutsches Museum" (unless otherwise stated).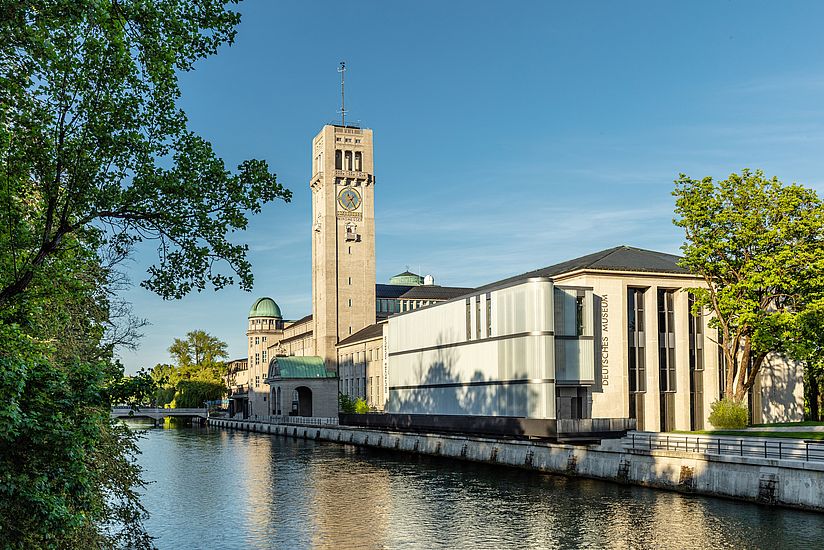 From southwest
View of the Deutsches Museum from the southwest with the new entrance building on Uferstraße.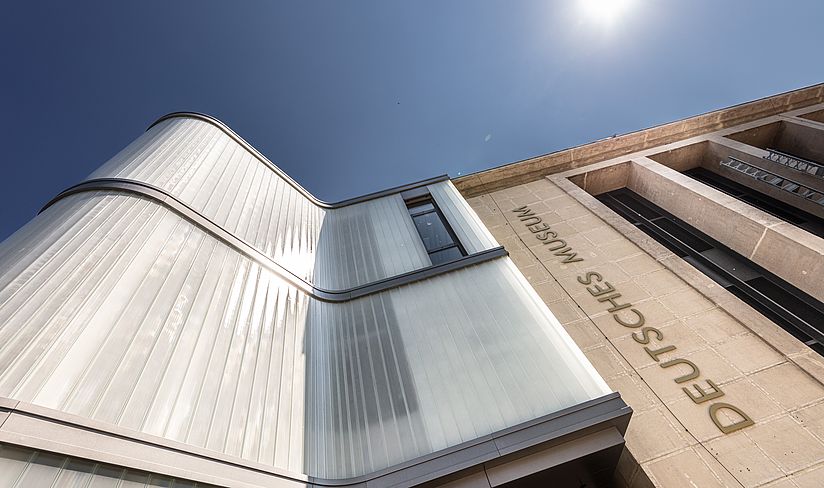 Entrance
Lettering next to the glass entrance building.
From above
Aerial view of the Deutsches Museum on Munich's Museum Island photographed from a zeppelin.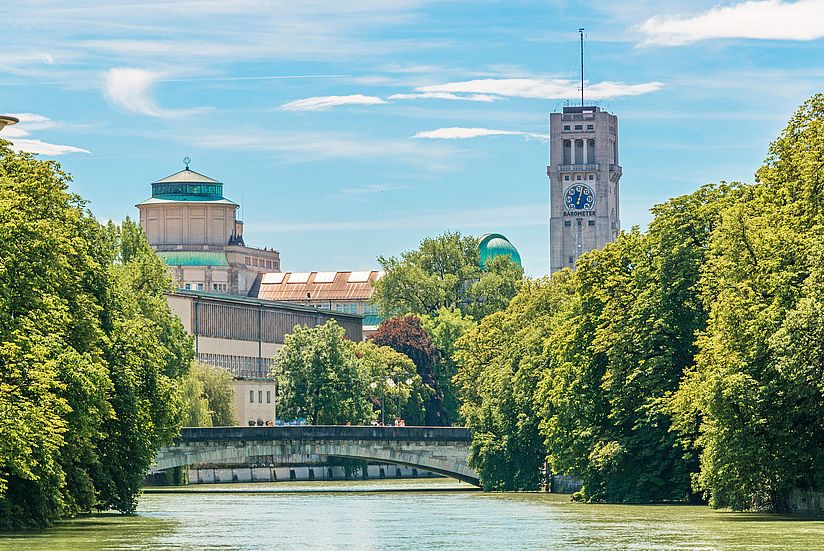 From north
View from the Ludwigsbrücke (Ludwig bridge).