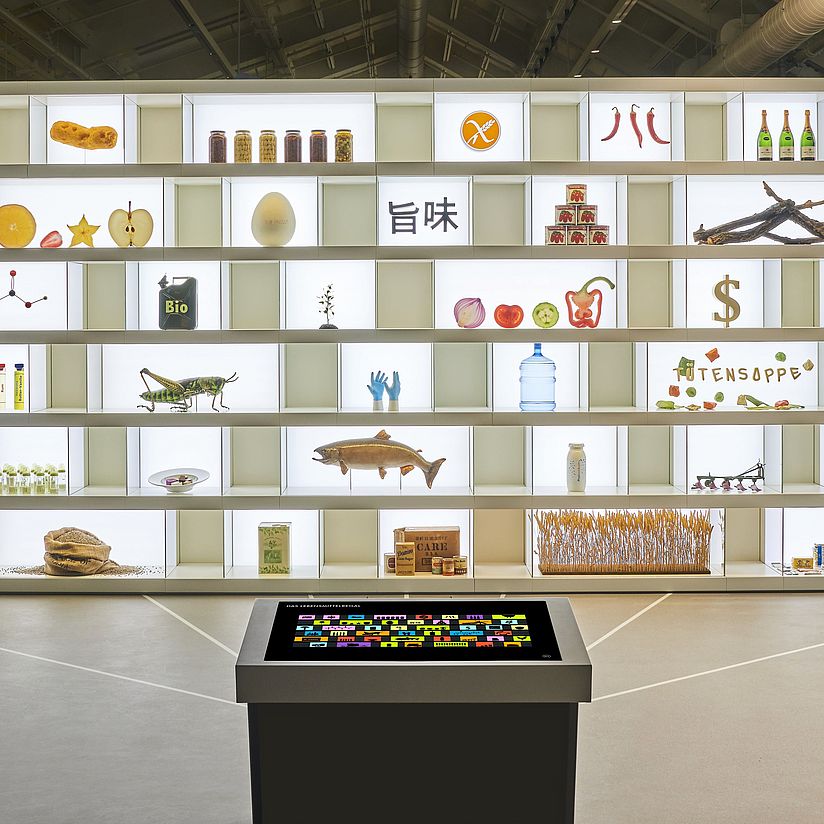 Agriculture and Food
From the Field to the Table
For thousands of years, agriculture and animal husbandry have provided "our daily bread". But while almost a billion people on earth are currently starving and even more are unable to eat healthily, many others live in wasteful abundance. The growing world population and rising demands mean that even more food needs to be produced. According to a United Nations forecast, the earth will have to feed around two billion more people in 2050 than it does today. Agriculture and food affect each and every one of us directly - they are key social and political issues.
Where our daily bread comes from: The Agriculture and Food exhibition combines the Deutsches Museum's technology-driven, historical collection with social, economic and ecological aspects. Five spatially separated thematic areas, from the opening "Idyll and Reality" to farm animals, agricultural machinery and plant cultivation to "Abundance and Scarcity," encourage visitors to think about agricultural production methods as well as their own eating habits – especially in relation to health, environmental protection and feeding a growing world population.
Part of the contemporary concept is that objects are not simply put on display here, but that technical progress and its effects - both positive and negative – are explained and can be experienced. Numerous media stations and interactive elements, from the food shelf to the plant cinema and the cow brush to the tactile tractor model, make the complex interrelationships easier to grasp. Of course, accessibility was always a consideration, because "the new Deutsches Museum should also be even better for visitors with disabilities to experience," says curator Sabine Gerber.
And because Agriculture and Food is intended to look at the whole journey "from field to table," controversial aspects of food production were not left out: "For example, everyone must be aware that an animal has died for the steak on their plate. That's why we also show a film where a cow is slaughtered," says Sabine Gerber. However, it only runs on demand at the push of a button on a screened monitor. "We don't want to scare people or proselytize," says the curator.
Facts and figures:
Location: Level 3
Exhibition area: 982 sqm
Exhibits and models: approx. 200
Media stations and demonstrations: 25
Dioramas: 3
Highlight: The interactive dioramas
At the push of a button, movement comes into the miniature worlds: At three interactive dioramas in the film hall in the crop production area, you can see how crop rotation and monoculture differ, what greenhouse culture and vertical farming look like, and what advantages agroforestry culture brings.