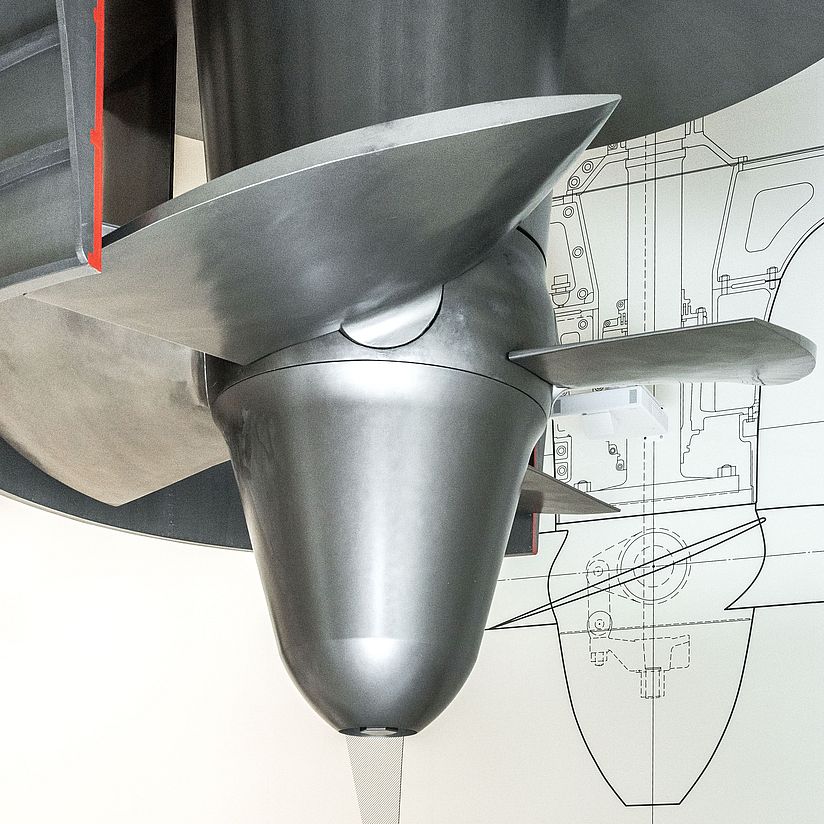 Energy – Motors
Powerful Drive
Their power, our drive: Engines translate the power from fossil fuels or sustainable sources into kinetic energy. This is how they make wheels roll, make tools work or drive power generators. As the heart of machinery, engines keep our modern world running.
A diversified hustle and bustle: In the Energy – Motors exhibition, the entire range of engines is presented and shown in motion on seven rectangular theme islands, so called workbenches. With numerous interactive elements, there are wind turbines, gas turbines, combustion engines, water turbines, hot air engines, wave and tidal turbines to discover and experience. "The exhibition space with several entrances and exits doesn't exactly make it easy to guess where the visitors are coming from. We have responded to this with a modular concept: Each workbench stands on its own, and visitors can choose what interests them. The exhibition is so diverse that there is something for everyone," says Thomas Röber, the curator of the exhibition.
The theme islands are framed by two long walls. On the northern side, pioneering innovations from all areas of energy technology are arranged into a historical track on the Inventors' Wall. In front of it is a 45-meter-long bench that invites visitors to linger – and to look at the treasures in the collection on the opposite motor shelf in the southern wall.
Facts and figures:
Location: Level 0
Exhibition area: approx. 810 square meters
Objects: approx. 130
Demonstrations and demonstrable exhibits: approx. 22
Highlight: The wind turbine blade
The cut wind turbine blade, built in 2016, spans the entire exhibition space once diagonally. At 55 meters, it is twice as long as the wings of the aircraft on display next door in Modern Aviation. The cuts also reveal the inner workings made of wood and composite materials. Detailed information on this can be found at the wind power theme island.