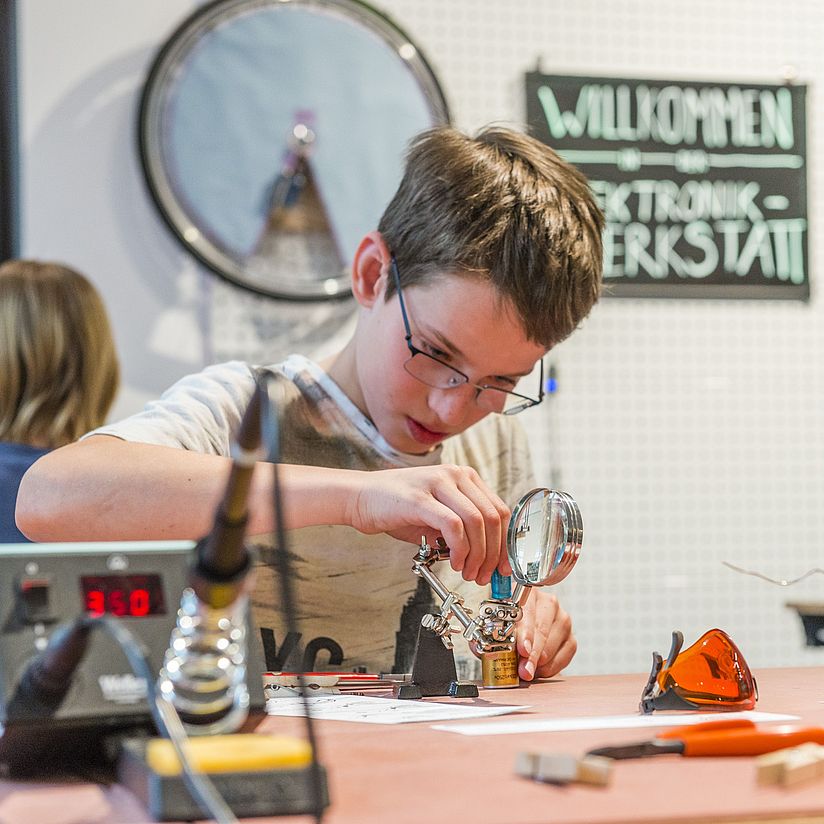 Understanding physics and technology hands-on
Tech and Tinkering Lab
The Tech and Tinkering Lab offers programmes for all museum visitors as well as bookable offers for school classes and groups. Amazing experiments with everyday relevance, amazement at high-tech and tinkering with your own projects make physics an exciting experience.
How to use the experimental workshop
Come in and take part
For visitors there are regular workshops or the open workshop. Please note the entries in the calendar. You can join the open workshop at any time, prior knowledge is not required.
Please note the minimum age for the respective programme
Groups of more than 8 people can only participate in consultation with the workshop leader.
Open workshop for museum visitors – changing programmes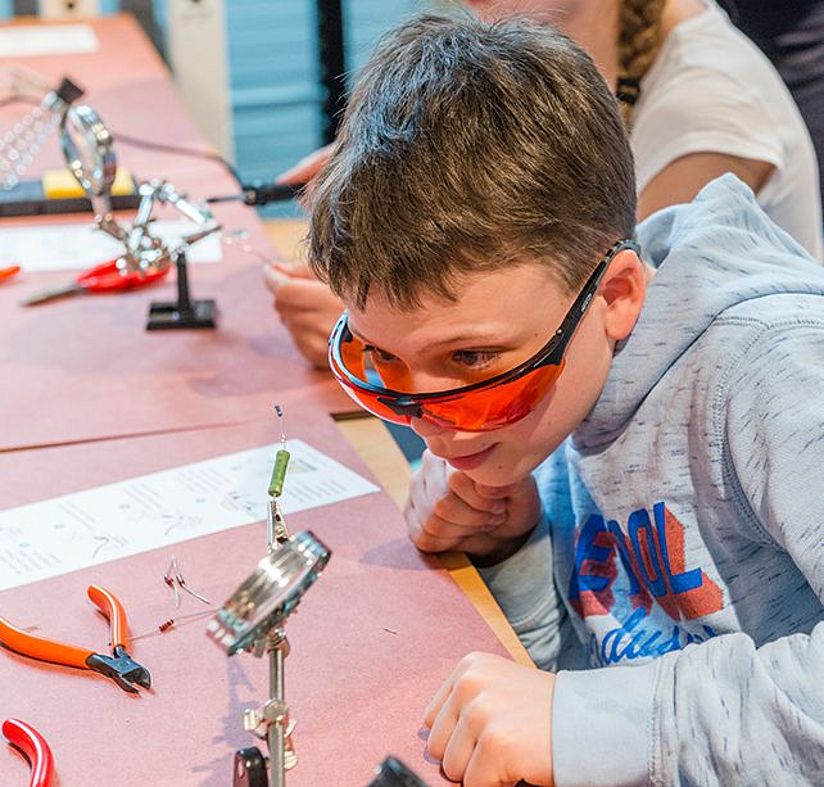 Electronics workshop
How do you get the LED to light up and how does a bell actually work? Is it possible to set the fan in motion with the solar cell? Tinker with circuits with a variety of components and make it light up, blink and beep. Electronics for everyone from 7 - 99!
Hearing Workshop
What happens in our ear? What sounds do we hear? Experience how Ludwig van Beethoven perceived his music despite deafness and inspect high-tech hearing aids.
Take a closer look into the Tech and Tinkering Lab