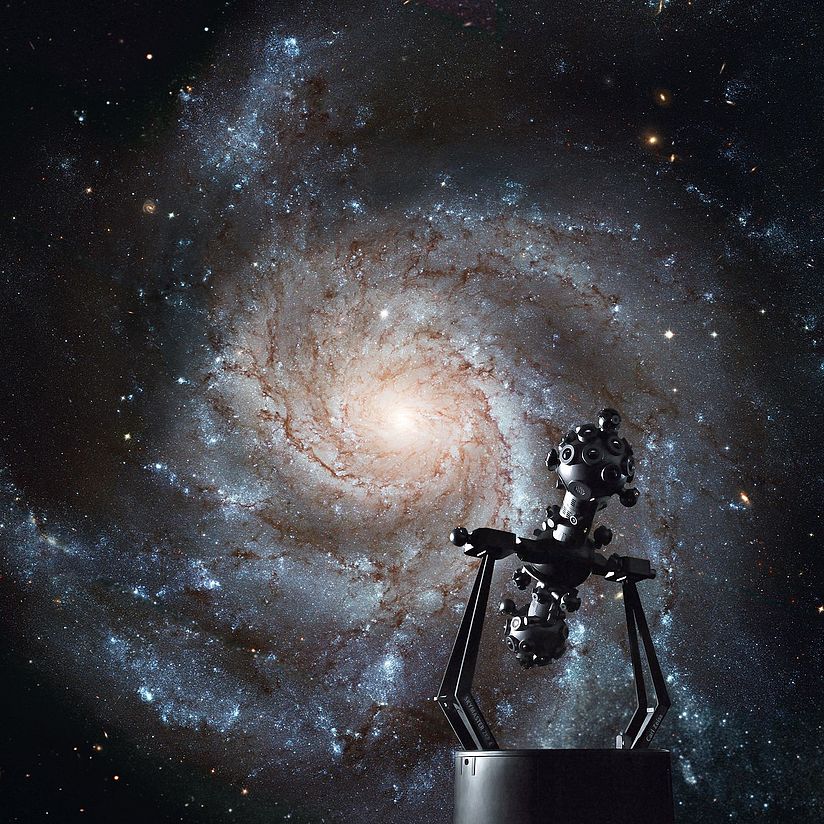 Heaven on Earth
Planetarium
In our planetarium we explain the seasonally changing constellations, the course of the planets and the structure of the galaxies several times a day.
Welcome to the Planetarium! Take a seat under the starry sky and travel with us into the depths of the universe.
Please note
Due to maintenance work the Planetarium is currently closed.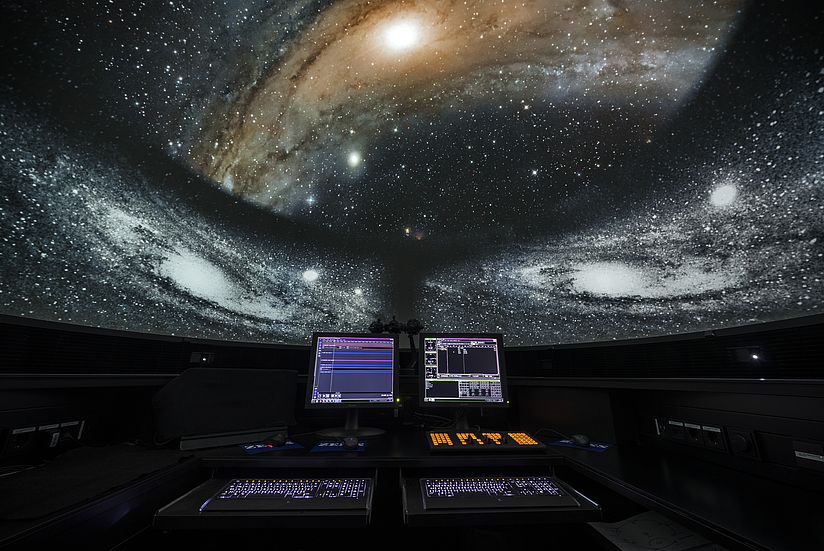 The Planetarium in the Deutsches Museum
On a very clear night, you could theoretically see more than 3500 celestial bodies from Munich. But air and light pollution prevent an optimal view of the starry sky. In the planetarium, on the other hand, visitors can not only view a perfect Munich night sky, but also the sky above any point on Earth. You can also see what the sky looked like around the time of Christ's birth - or what it will look like in 1000 years. This is made possible by the ultra-modern Zeiss-Skymaster ZKP4 optical fibre star projector: with LED light sources and around 7300 optical fibres, the starry sky and planetary movements can be demonstrated. Visitors can travel the 13.7 billion light years to the edge of the observable universe - and approach planets and view our solar system or the Milky Way from the outside.
Tickets and Notes
Tickets for the respective day of the event are available at the information desk in the entrance hall until 15 minutes before the start of the screening.
Cost: €3, in addition to museum admission. Admission is free for members.
The Planetarium is located on level 6 and is unfortunately not barrier-free.
For children, the visit is only possible from the age of 6, even when accompanied by parents. The presentations are not suitable for pre-school children due to the duration and the complete darkness in the planetarium.
Picture Gallery Planetarium
The History of the Planetarium in the Deutsches Museum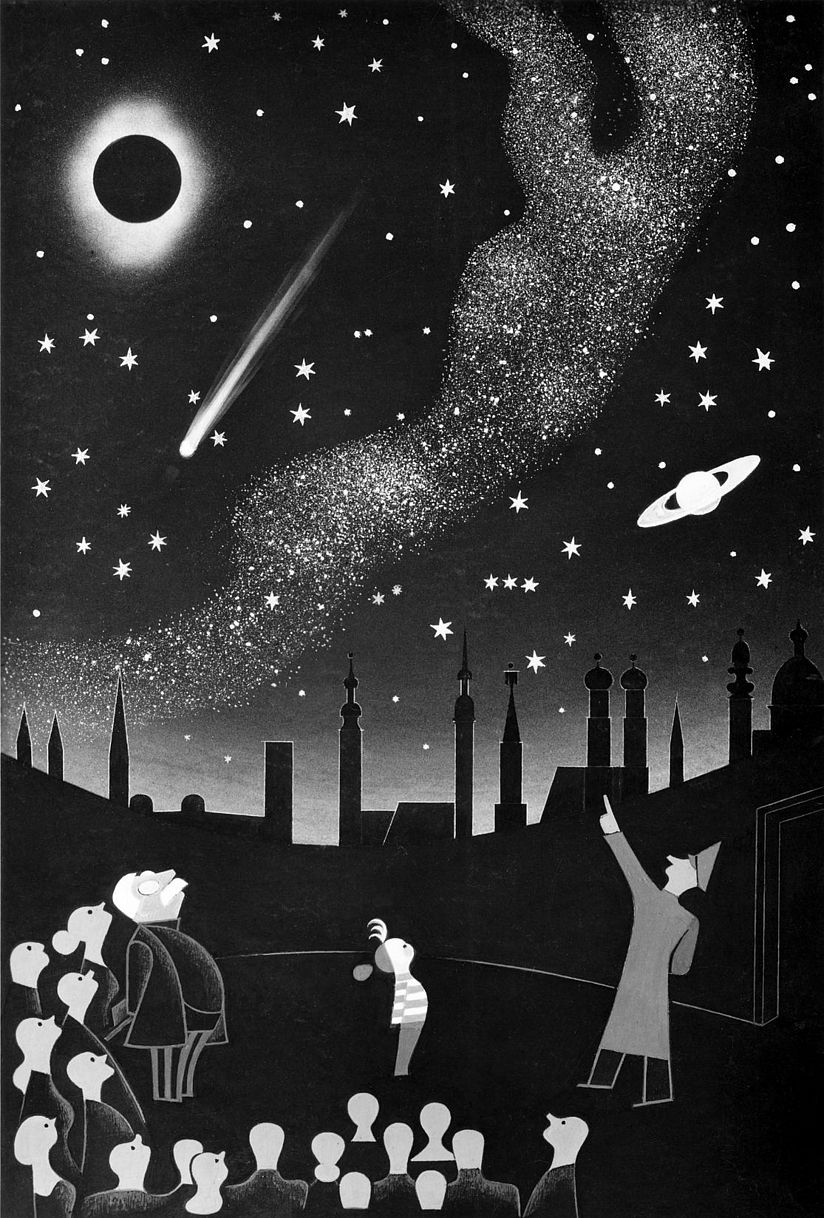 The world's first projection planetarium opened in the Deutsches Museum in 1925 - initiated by Oskar von Miller, the founder of the Deutsches Museum. He approached Zeiss in 1913 about manufacturing a "rotating star sphere". Under the leadership of Dr. Walther Bauersfeld, a planetarium was created on the basis of optical-mechanical light projection. The first Zeiss projector illuminated 4500 stars in the dome in Munich.
The planetarium of the Deutsches Museum was then completely renovated from 2013 to 2015. The 15-metre projection dome was renewed. A new star projector with state-of-the-art fibre optic technology was installed. The clattering slide projectors were replaced by six highly advanced digital projectors that now bring the entire observable universe into the dome.