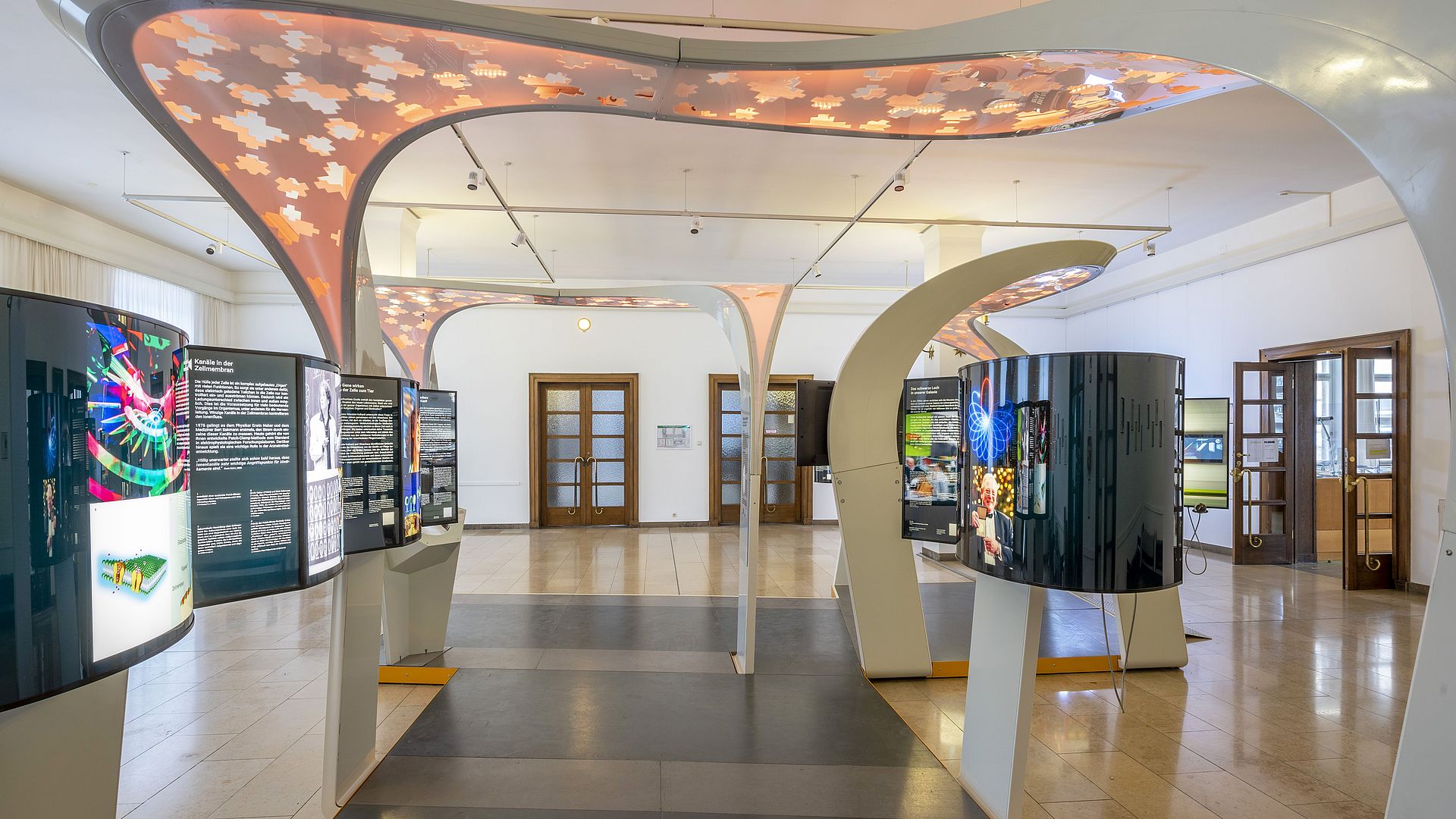 Special exhibition in the lobby of the library
Pioneers of Science
The Nobel Pize lauretes of the Max Planck Society. 27 February 2023 to 10 April 2023, lobby of the library.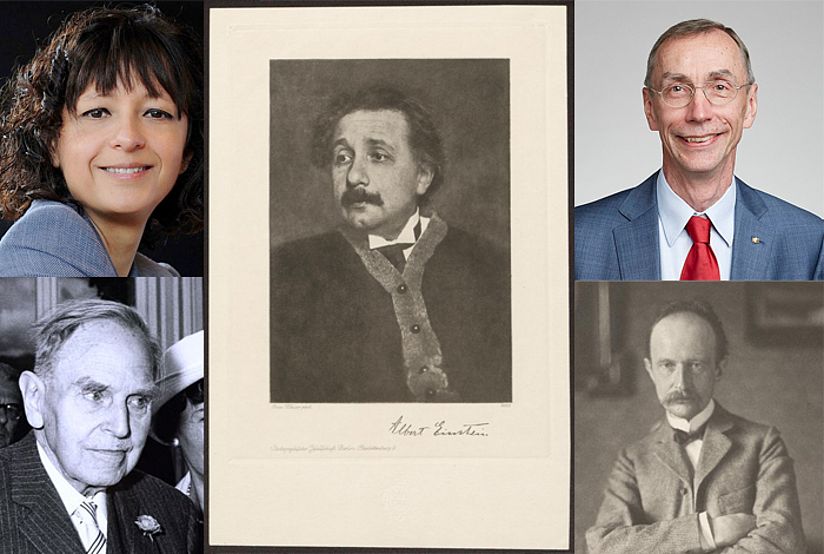 The Nobel Prize has been dubbed the Oscar of science.
Awarded annually in Stockholm, it has been the most illustrious international science prize for more than a hundred years. Among those honoured with the award have been 30 researchers from the Max Planck Society. This places the Max Planck Society among the three institutions worldwide whose researchers have won the greatest number of awards.

"Pioneers of Knowledge" tells how research has changed people's everyday lives and shaped the modern world –including Albert Einstein's theory of relativity, Paul Crutzen's research into the ozone hole and Karl Ziegler's patent for the production of
polyethylene in 1953. These and other discoveries that were honoured with the Nobel Prize between 1915 and 2022 also represent a cross-section of the development of science in the 20th and 21st centuries.
Highlights
Eight stations and chapters present pioneering scientific topics that have changed the world from 1915 to the present day and are shaping the future: all highlights from the history of the Max Planck Society. This is supplemented in the exhibition with selected exhibits, for example reproductions of more than 20 Nobel Prize certificates or Klaus von Klitzing's laboratory diary, in which his discovery of a new natural constant is documented.
Digital Story
The Digital Story in turn provides additional in-depth information. Each click offers other exciting insights into the world of science. Films, photos, graphics, cartoons, explanations and animations are linked to form an entertaining multimedia story.
The exhibition is located in the museum building, access via museum courtyard.
View inside "Pioneers of Science"