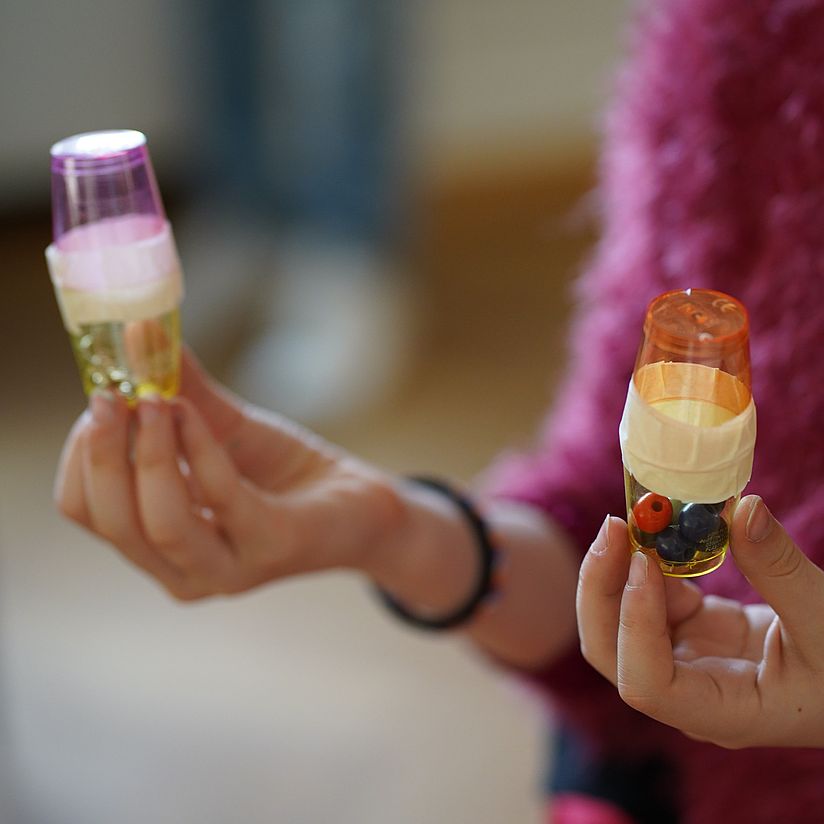 Tinkering - tufting, building, experimenting in the museum
What is "tinkering"?
How do you get a refreshing cool down in summer without using a lot of electricity for air conditioning? How can we feed humanity without jeopardising the fertility of the soil? What will happen when robots become smarter than humans? What is the fastest way to get to San Francicso while avoiding damage to humanity or the planet? How can we cure ourselves as new diseases continue to emerge?
The present and future confront mankind with great challenges and uncertainties. But a look into the past gives self-confidence and hope. Because what used to cause headaches for our parents, grandparents and great-great-great-grandparents, we can now marvel at as masterpieces in the museums of the world. Because they didn't give up, they built, tested, investigated, invented, improved and refined and tried everything until they succeeded. They tinkered.
So we can look into the future with courage and self-confidence, if we just never stop tinkering.
Tinkering is characterised by active participation, hands-on and experimentation. It builds on ideas from research-based pedagogy and uses some of the most engaging and motivating elements of learner-centred, immersive and hands-on learning approaches to develop 21st century skills such as critical thinking, creativity, collaboration, problem solving, communication, responsibility, confidence, digital literacy and entrepreneurship.
Tinkering program in the exhibitions of the Deutsches Museum
In museum work, the term "Tinkering" was introduced and developed as a museum education concept at the Exploratorium San Francisco. From there it spread and became a worldwide philosophy and practice.
Thus it has also become established in the concepts of science education that the Deutsches Museum has been developing for many years. This is because they are designed methodically and didactically in such a way that they open up age-appropriate access to subjects on varying levels for children and young people between the ages of 4 and 18. They aim to encourage children's and young people's curiosity, creativity and imagination.
This year we are bringing Tinkering right into our exhibitions. Inspired by masterpieces of science and technology, we invite you to create your own new musical instruments, design bridges, construct vehicles and aeroplanes and much more.
You can find our mobile Tinkering team at weekends and during the holiday season at different exhibitions (e.g. Musical Instruments, Bridges and Hydraulic Engineering, Image Script Codes and Modern Aviation).
Annual Tinkering Weeks take place at the Deutsches Museum. During these weeks, groups can experience a varied programme of Tinkering activities.
Contact to further information:
Irina Fritz

Leitung Museumspädagogik