The images are available to you free of charge for reporting on the Deutsches Museum. Please note the copyright "Photo: Deutsches Museum" (unless otherwise stated).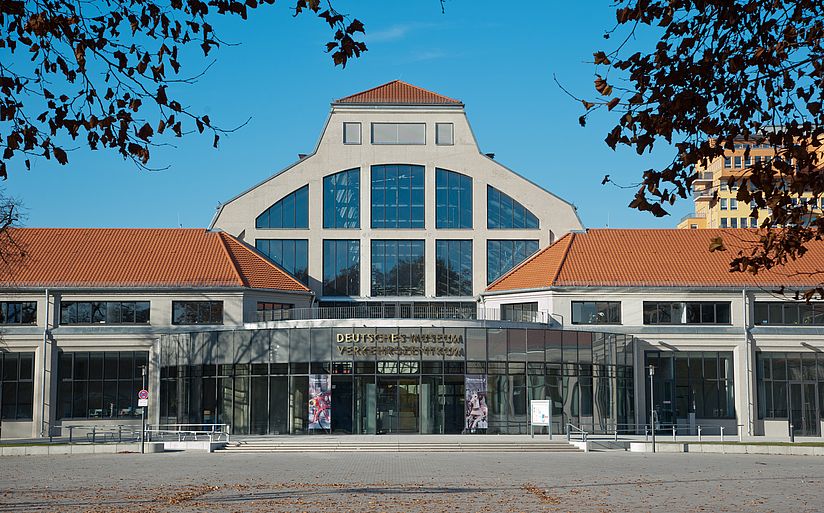 View
View of the main entrance of the transport museum.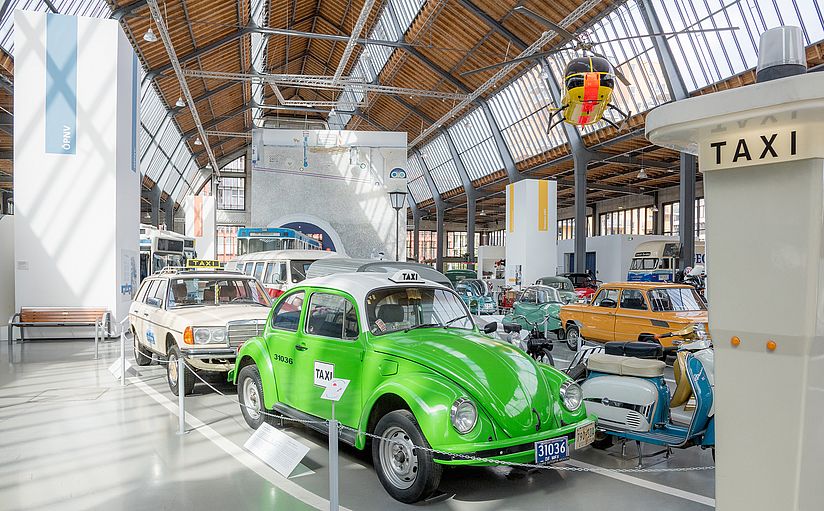 Hall I
Urban Transport
On display are various forms of public transportation, cabs, and many vehicles that brought mass individual transportation to the streets.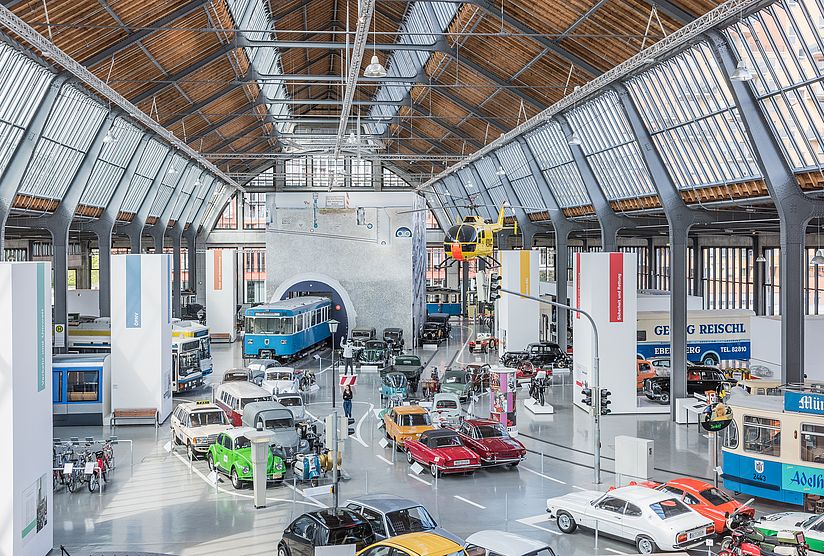 Hall I
Urban Transport
The display collection in Hall I shows a street scenario that leads back from the present to the time around 1900.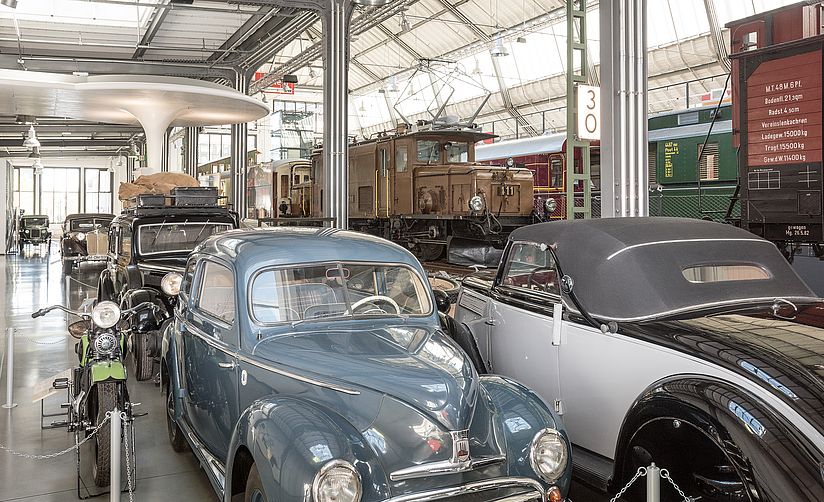 Hall II
Travel
View of the exhibition.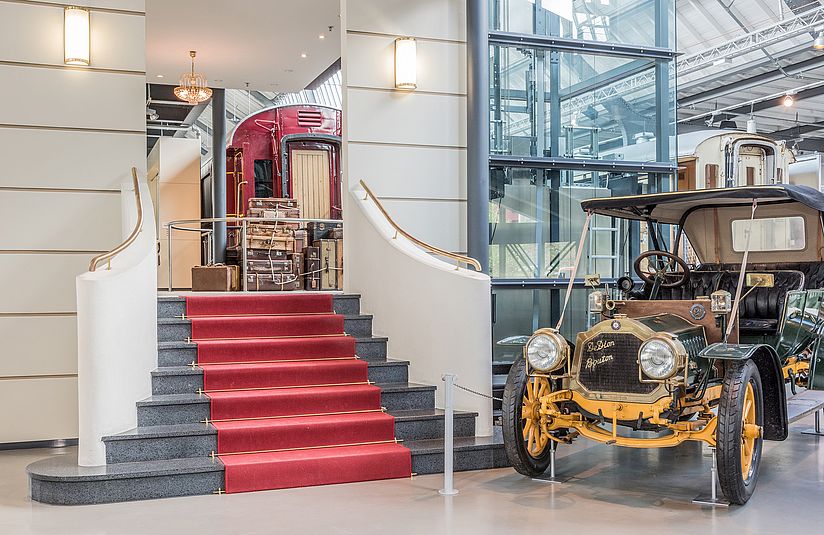 Hall II
Travel
Stairway to the platform with a view of the DeDion Bouton touring car (1909).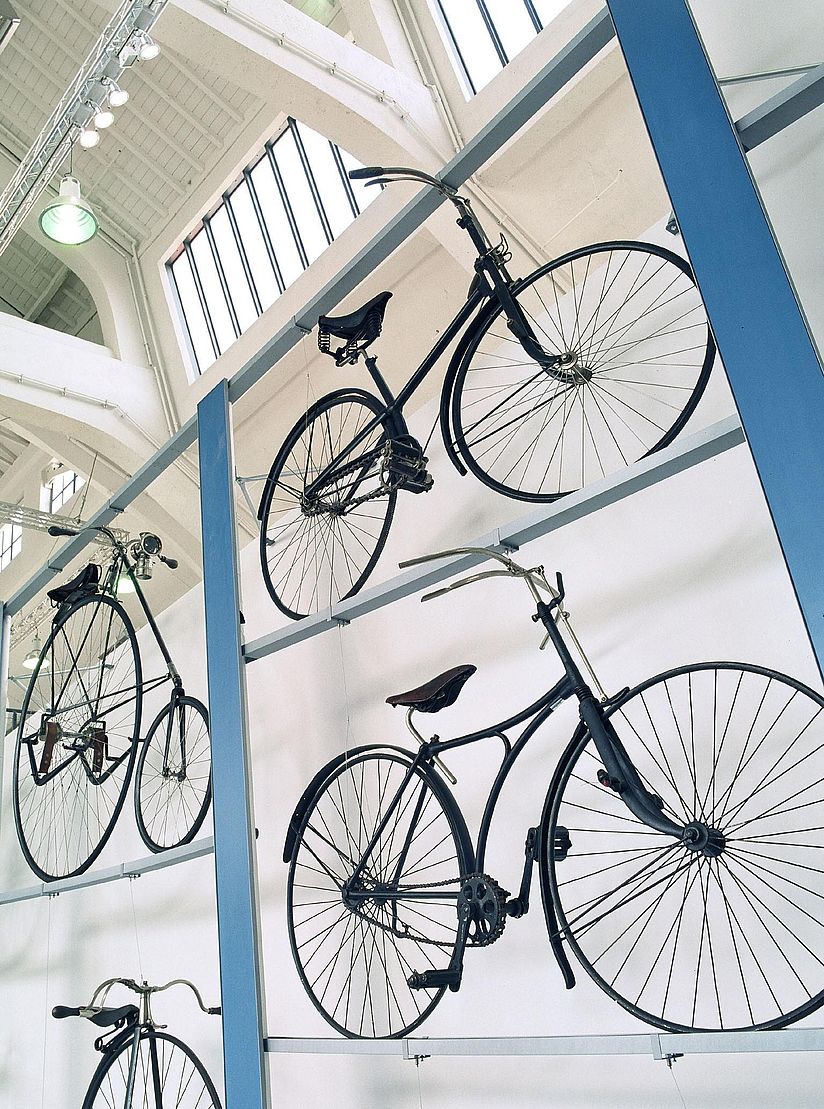 Hall III
Bicyle Curtain
An overview of the development of bicycles from the early running machine to the modern mountain bike is provided by the "Bicycle Curtain". The accompanying texts and photos document the development of the two-wheeler from a sporting article to a means of mass transport and "back" again to a leisure vehicle.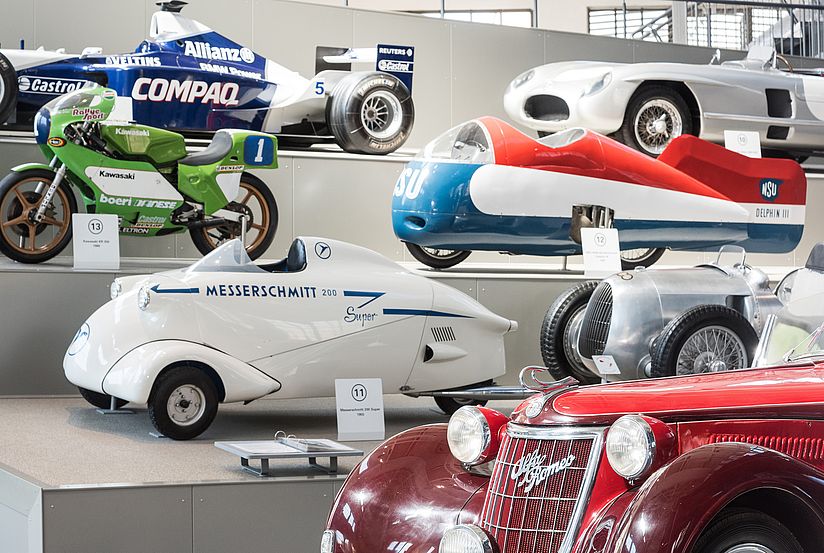 Hall III
Mobility and Technology
A separate exhibition unit is dedicated to cycling and motor sports, which is also one of the dominant design units in Hall III. On three expansive, sloping steps, a historical selection of sports vehicles is displayed, ranging from penny-farthings to modern Formula 1 cars.