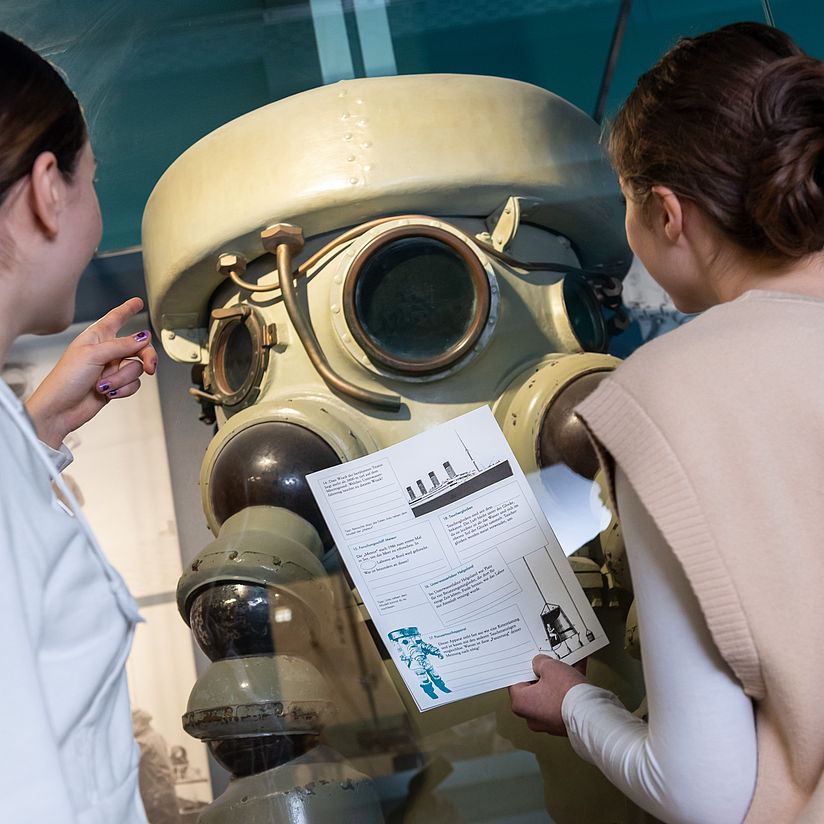 Specialist Tours
Thematic focuses form the framework of the specialist tours. They illuminate certain contents of the museum from a cultural, historical or scientific perspective and are aimed at groups with special knowledge or interests.
Specialist tours are also suitable for school classeswith students aged 14 and up.

Duration: 1,5 hours
Number of participants: max. 20 people
Guided tour fee:
In German: 145,- €; (for direct booking by educational institutions: 115,- €).
In foreign languages: 165,- €; (for direct bookings by educational institutions: 135,- €)
plus museum entrance fee of the respective museum
You have questions or would like to book?
Besucherservice


Unser Besucherservice-Team in München

Museumsinsel 1
80538 München

Telephone +49 89 2179 333
Email besucherservice@deutsches-museum.de

Montag bis Freitag von 9 bis 15 Uhr