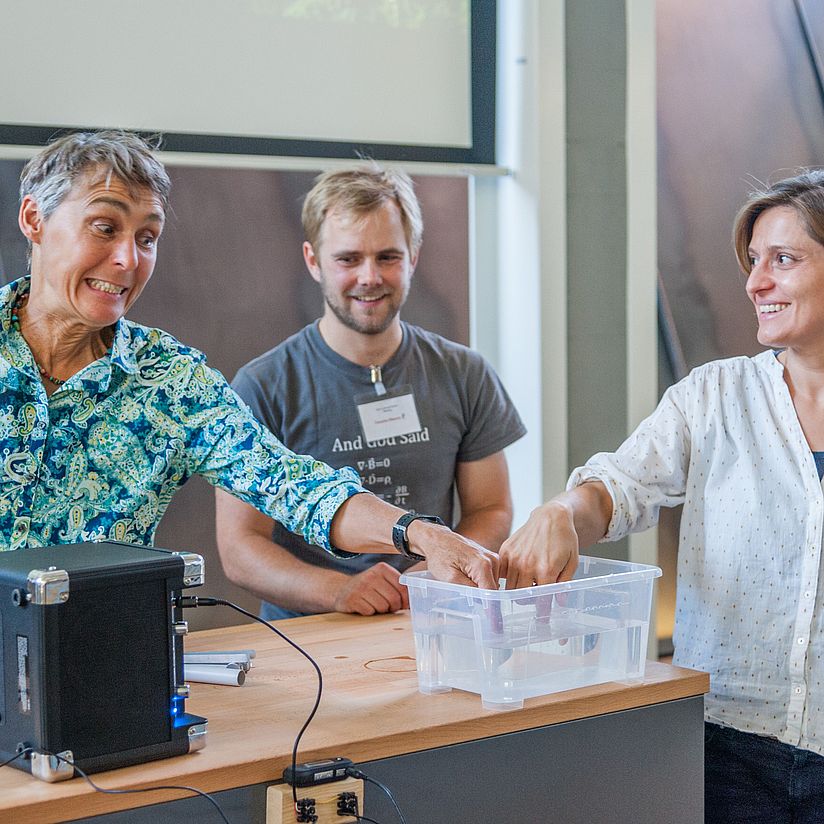 Science Shows
Demonstrations and live experiments with topics from physics, optics, computer science and more.
Our science shows will make you marvel and smile and are guaranteed to leave lasting impressions in your knowledge memory.
When? Science shows take place several times a week. Please check showtime and topic on the day of your visit in the current daily programme.
Where? Auditorium, Level 0
Duration? approx. 30 minutes - participation is included in the museum admission, registration not necessary.
For whom? Suitable for all interested museum visitors, recommended minimum age: 10 years and older.
The Science Shows are part of our guided tour and demonstration programme.