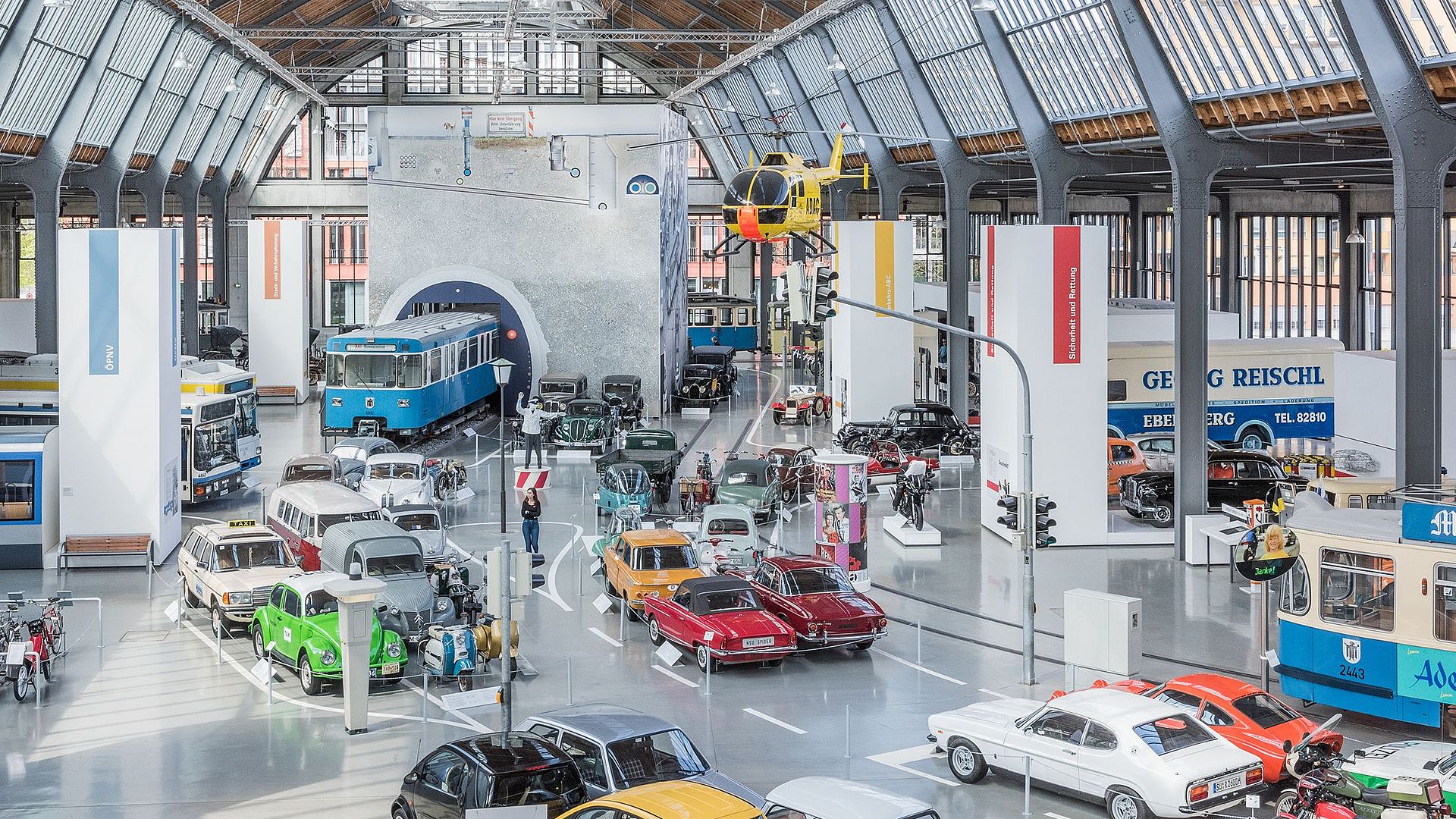 Exhibitions
Welcome to the Verkehrszentrum!
The history, present and future of land transport: a unique collection in a setting steeped in tradition
275Trains, cars, motorbikes, bicycles, carriages ...
12,000Square metres of exhibition space
In the historic exhibition halls on the Theresienhöhe, you can experience the development from historic transport to high-tech mobility. In three permanent exhibitions on mobility, travel and urban transport and a children's area, knowledge is conveyed in an exciting and understandable way.
Inside the Exhibition
Online through the Urban Transport Exhibition
From horse to horsepower – the beginnings of motorised urban transport around 1900
This video is only available in German. The transition from the 19th to the 20th century ushered in a mobility revolution. In addition to petrol cars, electric cars were already on the road at this time. And a mobile filling station for petrol cars, like the Dapolin tanker in the Verkehrszentrum, still needed two draught horses. The Daimler Riemenwagen of 1895 or the Baker Electric Roadster "Victoria" of 1908 exemplify the beginnings of individual transport. Since then, it has been impossible to imagine metropolitan traffic without the tram, a public means of mass transport.