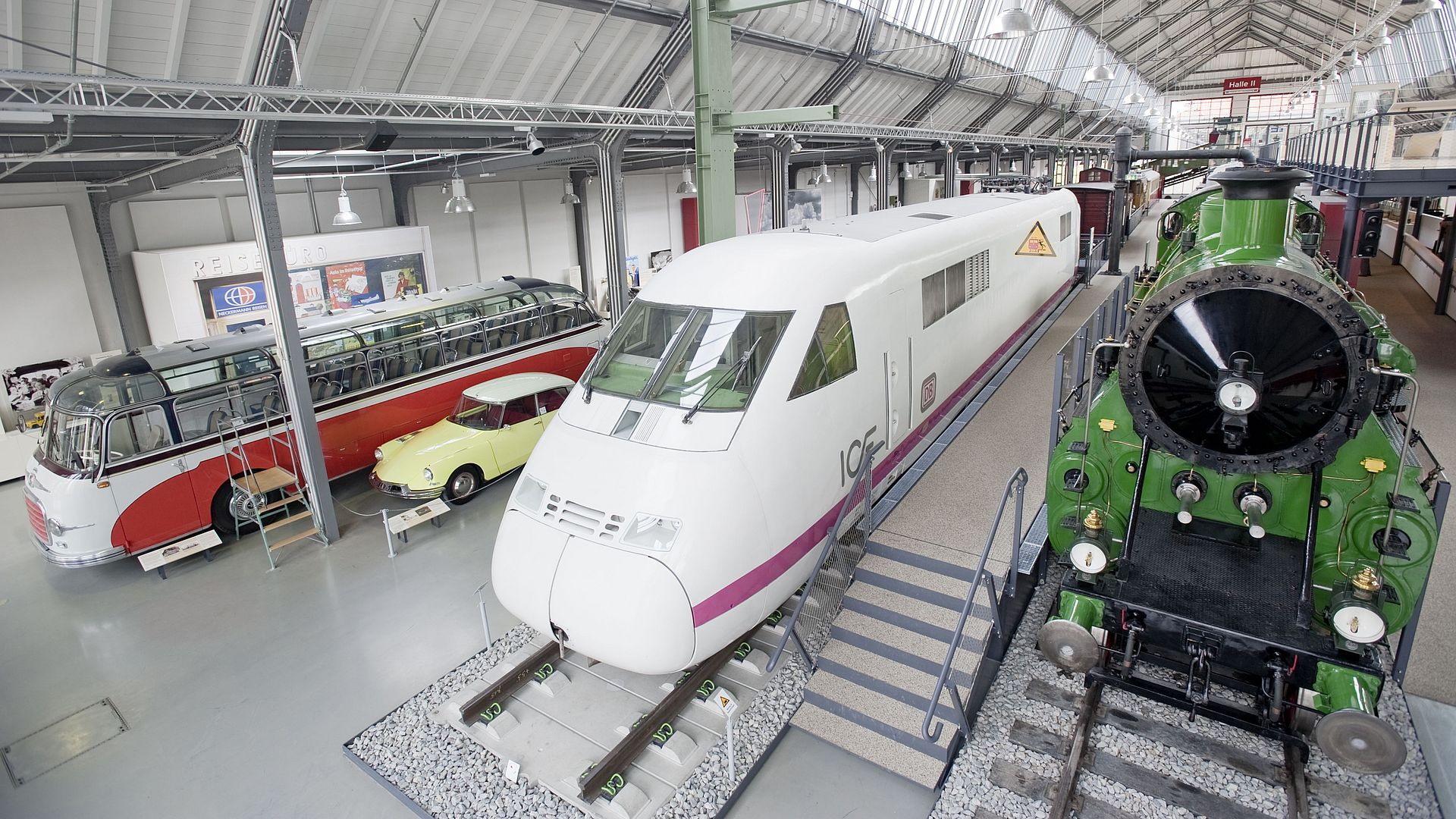 The exhibition in Hall II tells the story of travelling overland with our means of transport – whether by carriage or with the ICE.
Origins of Travelling
Travelling means being on the road and is an important reason for our mobility. Even the Romans knew about spa and educational trips. They created the first large road network that covered large parts of Europe. The small exhibition unit "Origins of Travelling" gets visitors in the mood for their journey through Hall II.
.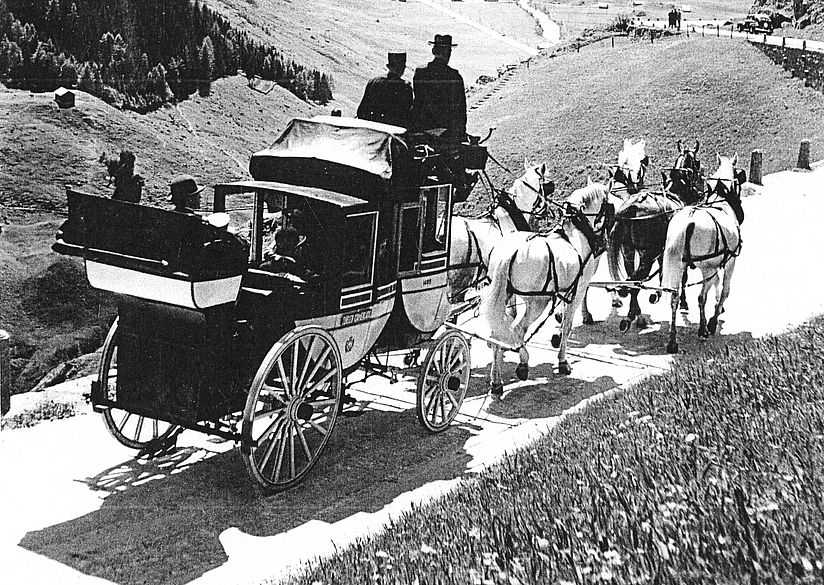 Period of the Carriage
The development of new types of wagons, which gave rise to the carriages, is an important milestone for travel. In conjunction with the postal system, carriages became the first regular transport service. However, travel was not necessarily romantic in the cramped, stuffy horse-drawn carriages on the poor roads. Dangers lurked along the roads and accidents were not uncommon. At least the carriage ride offered some comfort compared to riding or walking and made it possible to take suitcases and bags with you. It sped up travel and offered a way to reach more distant destinations. In the exhibition area "Period of the Carriage" you can find out what it felt like to travel in a carriage.
Period of the Railway
Our museum station platform and the railway travel gallery provide an insight into railway history and feature amazing large exhibits. The railway lines that spanned an increasingly dense network across Europe from the middle of the 19th century revolutionised travel like no other means of transport before. They transported millions of people and unbelievable quantities of goods over great distances in a short time. Almost everyone could take short trips or long journeys on the train – whether in 4th class on their own suitcases or in a rolling grand hotel. The routes led across entire continents. Railway operators, locomotive and carriage manufacturers provided wages and food for hundreds of thousands of people.
Age of the Automobile
The automobile offered even more mobile freedom than the railway in the 20th century. It is not only a vehicle, but also a protective cover and home base for exploring the world independently with family or friends. In the age of mass tourism in the last third of the 20th century, traffic jams, full car parks and campsites, rising petrol prices and polluted air show the limits of automotive travel pleasure. In the 1970s, the car replaced the railway as the most important means of travel but faced competition from the aeroplane at the same time. Individually organised travel was replaced by the all-inclusive packages of the tourism industry. Follow the traces of automotive travel history in the southern part of Hall II.
Inside the Exhibition
Online Through the Exhibition
This video is only available in German. We stream guided tours of various departments of the Deutsches Museum live. Today, Bettina Gundler, head of the Verkehrszentrum, shows Emanuel Pavel, representing all visitors, a few highlights in Hall II of the Theresienhöhe branch.