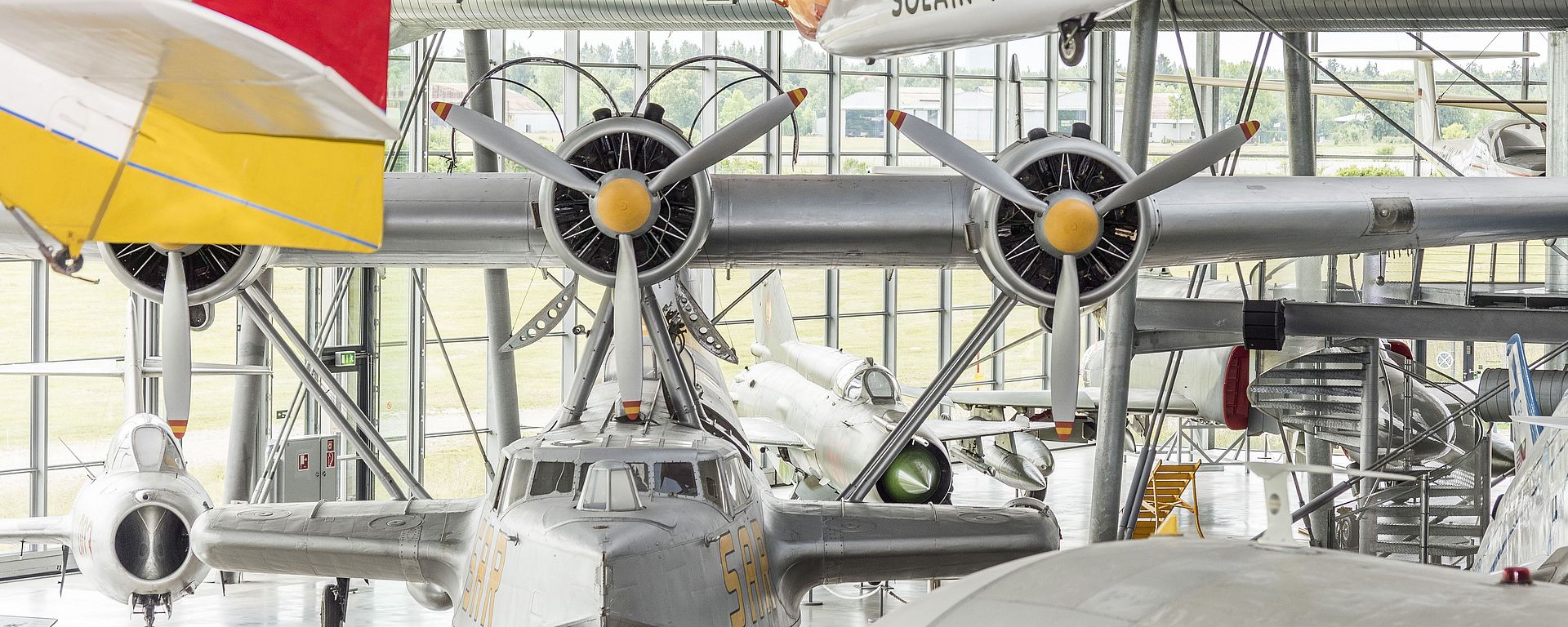 Overview
Exhibitions at Flugwerft Schleißheim
From early gliders to the Eurofighter - the exhibitions shows exhibits from all eras of aviation history.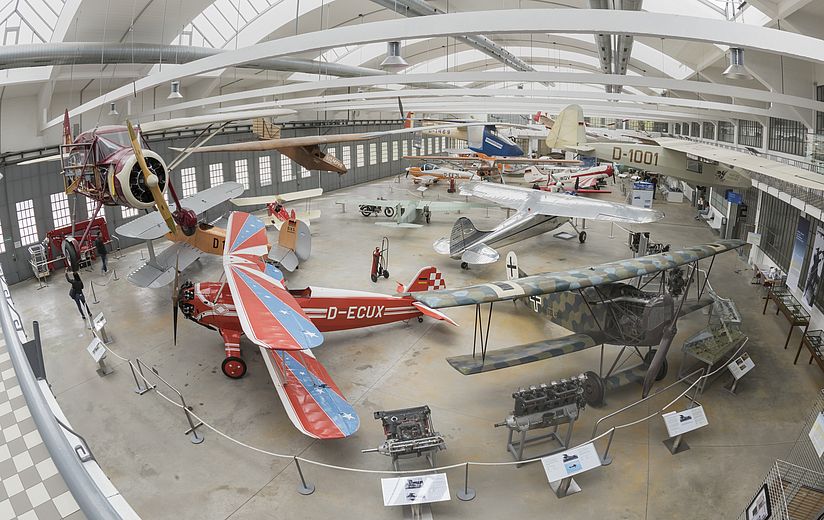 Historic Hangar
Aircraft were once repaired and maintained in the historic hangar hall. Today, aircraft with a direct link to history are on display.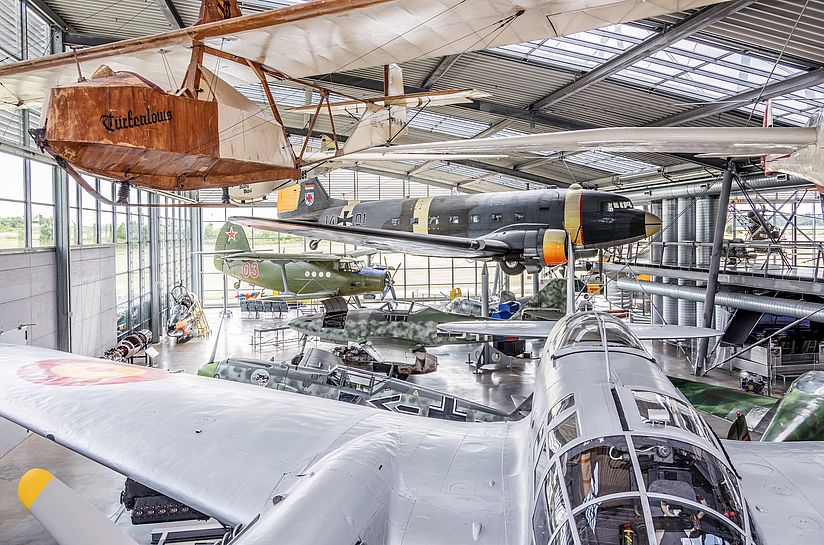 New exhibition hall
Here we present our larger aircraft. Marvel at helicopters, gliders and the huge Europaraket.
Exhibition Guide