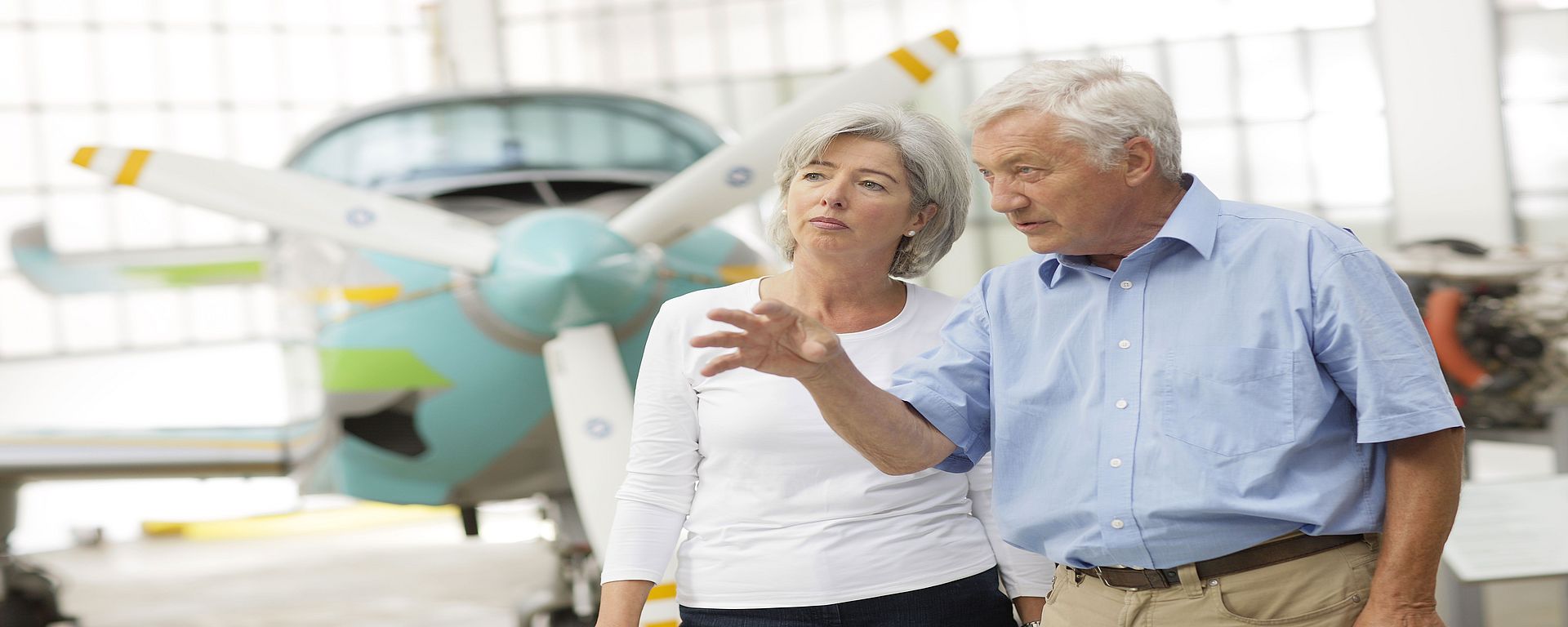 Relaxed and well informed
Plan your visit
Information and tips to help you plan your visit to Flugwerft Schleissheim.
Gastronomy and museum shop
Shop-Café in the museum shop: coffee, pastries, soft drinks
Museum shop: museum publications and a wide range of technical-scientific offers
Children and young people visiting on their own
Children are very welcome. However, children under the age of 12 are only allowed to visit the museum when accompanied by adults. This is for legal reasons and is an application of § 11 of the Youth Protection Act. We ask for your understanding.
Accessibility
The exhibits at the Flugwerft Schleissheim are barrier-free and wheelchair accessible. Should you require assistance, our staff will be happy to assist.
Cloakroom, lockers and house rules
House rules: All visitors are obliged to abide by the house rules, unfortunately animals have to stay outside!
Lockers: Lockers are available in the cloakroom.
Photography and filming
For private purposes: You are welcome to take photographs and film at Flugwerft Schleißheim - but without a tripod.
Professional: You want to make recordings for publications? Please contact our Press Office.
Books and accompanying material