Cold war military aircraft
Antonow An-2
Warsaw Pact transport aircraft that only needs extremely short, unpaved runways.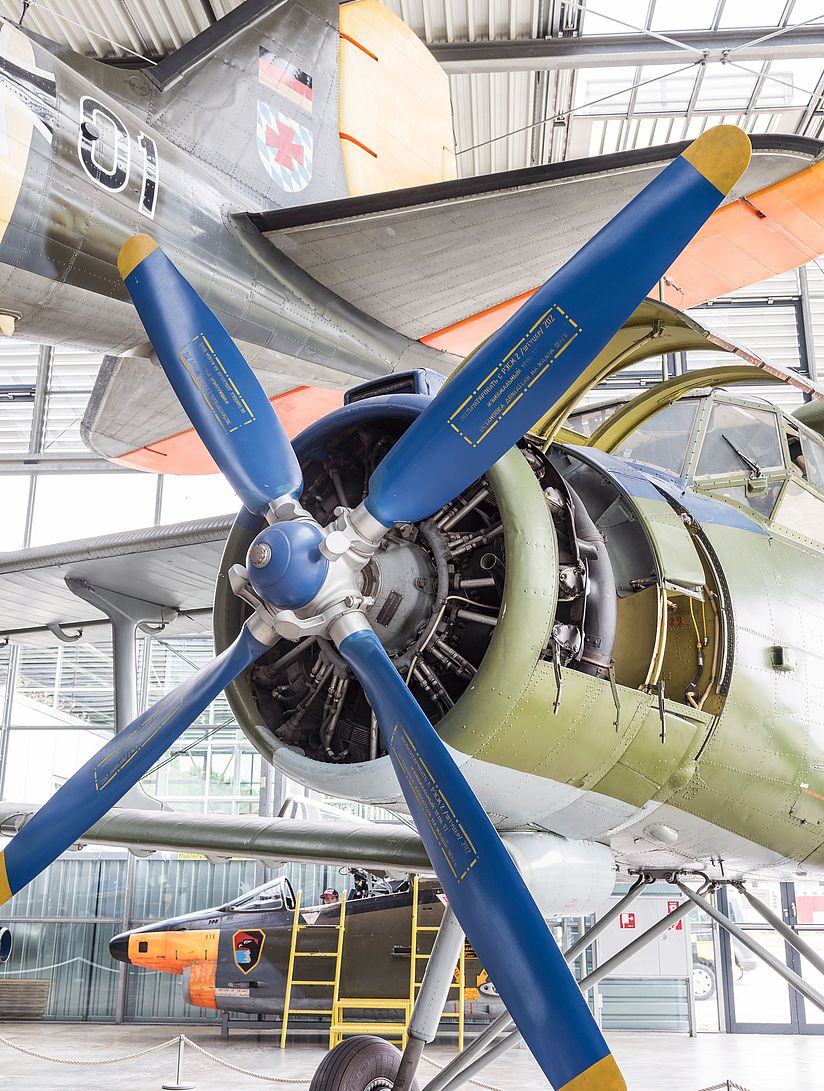 A great number of these planes were built, and many are still flying today in various eastern European countries. The relatively large An-2 biplane was developed by the Russian engineer ole K. Antonov, who was appointed to design a multipurpose plane in the years immediately following the Second World War. The intended uses of the plane included military and civilien transport flights and crop spraying in the Soviet agricultural sector, with its vast collective farms.
The prototype flew for the first time in August 1947. During the next four decades nearly 17,000 of these planes were built in almost 20 variations in the USSR, Poland and China. Approximately 60 percent of them were built under licence in Poland.
The exhibited model, an An-2T, was a Polish version built under licence, and was used for military purposes. It was flown until 1993 by the western sector of the Soviet – and later Russian – air force. Its last flight ended 1993 in Oberschleissheim.
Technical specifications:
Built under licence by Wytwornie Sprzetu Komunikacyjnego (WSK), Mielec/Poland, 1965
Wingspan: 18.2 m
Maximum take-off weight: 5500 kg
Passangers: 12
Crew: 2
Cruising speed: 200 km/h
Take-off distance: 200 m
Power plant: ASch-62IR nine-cylinder radial engine
Maximum take-off power: 735 kW