Self-constructed airplane. Herbert Müller has designed, built and flown this airplane by himself.
DDMH 22 stands for "Doppeldecker Müller Herbert" (Doppeldecker = biplane); the construction time was 22 years. Planning began in 1977 but the plane wasn't completed until 1999. In the meantime, Herbert Müller built a "normal" airplane according to predefined plans.
Herbert Müller (born in 1928), a master automotive electrician, has been attached to flying since his adolescence. In 1960 he got his pilot's license and, since 1968, he has been a member of the Oskar Ursinus Vereinigung, an association which is fully dedicated to the own construction of airplanes. He intentionally designed the DDMH 22 as a small airplane and as a biplane, in order to be able to build the parts at home in his basement. The maiden flight on 23. September 2000 lasted half an hour and was carried out by Herbert Müller himself. It was also the last flight. Müller's wife forbid him to fly again as she considers it a bit unsafe.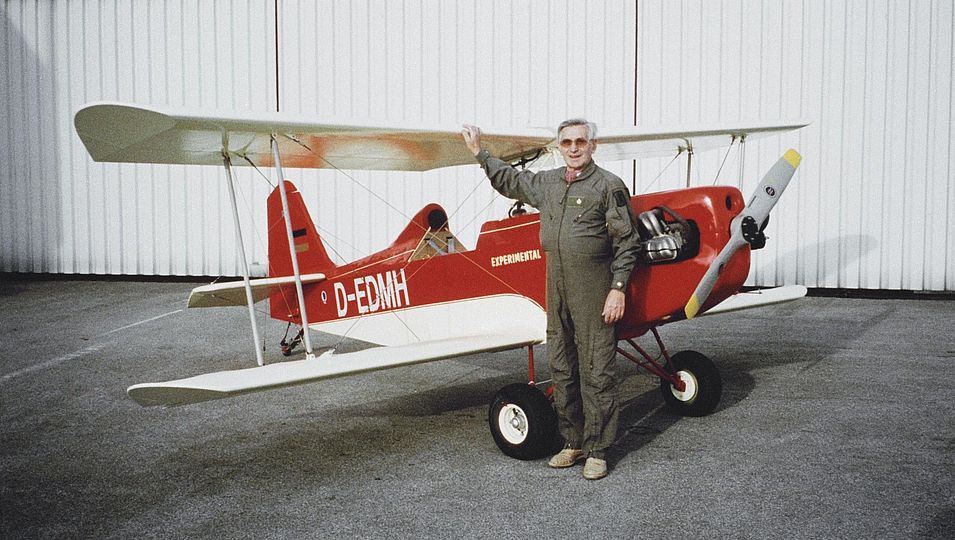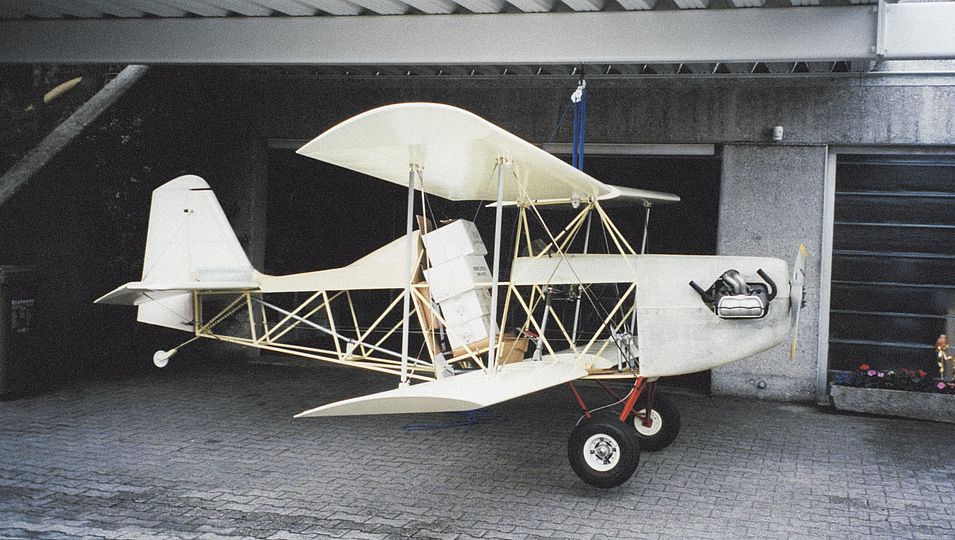 Technical specifications:
Manucactuerer: Herbert Müller, Passau, 1999
Wingspan: 5.2 m
Take-off weight: 350 kg
Airspeed: 130 km/h
Power plant: 1600 cm³ VW-engine (modified)
Power rating: 40 kW