Two-seater, all-metal sports airplane.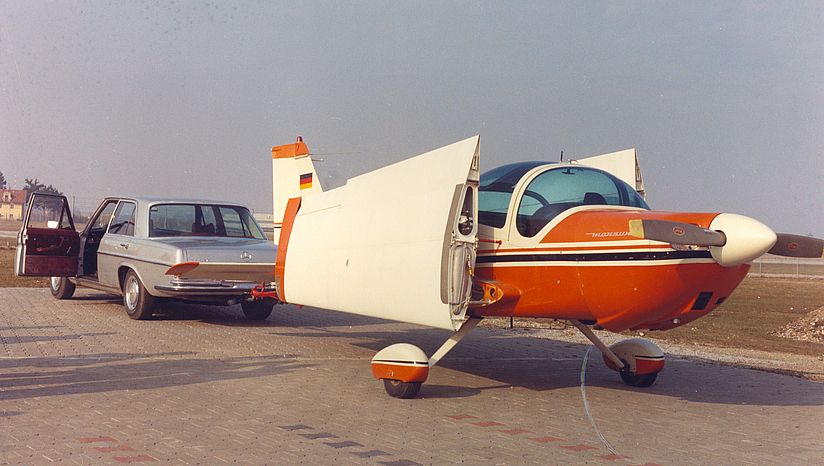 The "Monsun" was constructed from 1966 on by Hermann Mylius himself and the members of the "design group for light-weight aeroplanes" of the company Bölkow. The prototype with the designation MHK-1 flew for the first time in the spring of 1968. After thorough testing and positive assessments, the design was taken over by Messerschmitt-Bölkow-Blohm and built in series as the Bo 209. Production ended in 1972 with the one-hundredth airplane.
The "Monsun" was available in different versions, with engines ranging from 115 to 160 hp. The wings could be folded in when the plane was on the ground, in order to save space. With folded-in wings, it was also possible to transport the "Monsun" on the street. The "Monsun" is aerobatic and can be used to tow gliders or banners.
The "Monsun" on display is airworthy and licensed.
Technical specifications:
Manufacturer: Messerschmitt-Bölkow-Blohm GmbH, Laupheim, 1971
Wingspan: 8.4 m
Take-off weight: 820 kg
Maximum speed: 270 km/h
Range: 1200 km
Power plant: 4-cylinder fuel-injection engine Lycoming IO-320
Power: 118 kW (160 hp)