Cold war military aircraft
Transall C-160 D
Transport aircraft of the German Air Force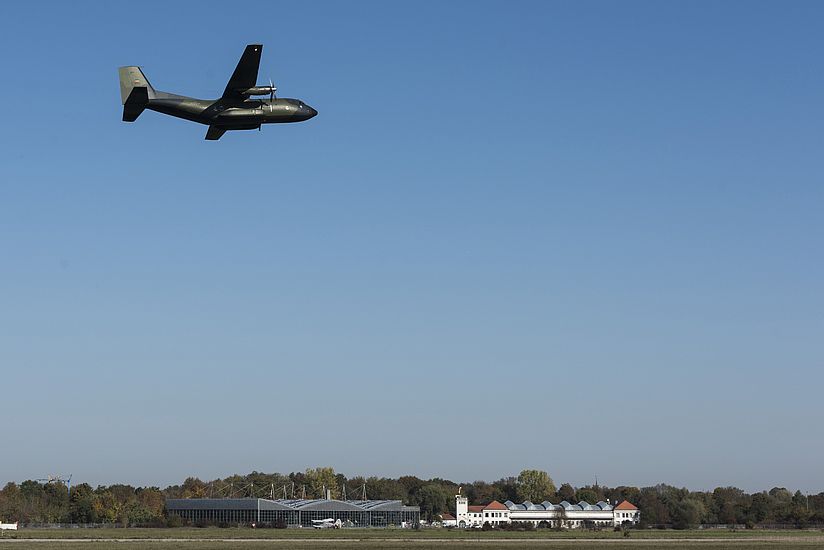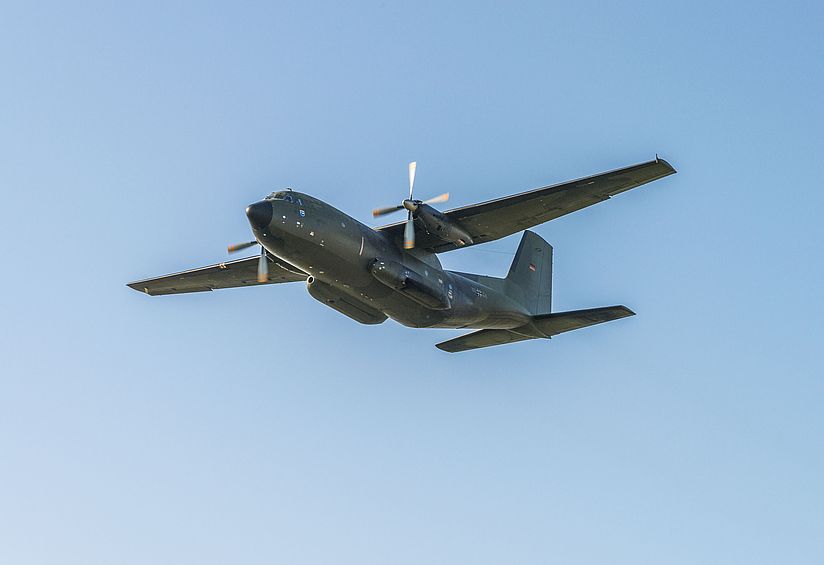 The Transall was developed in the 1960s by the Franco-German consortium Transporter Allianz. It flew with the air forces of Germany, France and Turkey and with some civilian operators (including airmail, Red Cross).
Its main tasks are transporting material and personnel, dropping paratroopers and loads, and transporting injured people with medical assistance from a danger zone. In addition, missions as a relay station and for electronic warfare. In addition, there are numerous humanitarian missions (aid supplies, UN shuttle) and civilian use.
Of the 214 built, the Luftwaffe finally received 110, which flew with the air transport squadrons LTG 61 in Landsberg, LTG 62 in Wunstorf and LTG 63 in Hohn from 1969. In the air forces of the three current user states, it has been gradually replaced by the Airbus A400M since 2013.
The aircraft on display with the call sign 50+64 was stationed at LTG 61 in Landsberg until 2017; the last flight was from Hohn to Oberschleissheim on 15 October 2018.
Technical specifications:
Manufacturer: Transporter Allianz, 1970
Wingspan: 40 m
Empty mass: 28946 kg
Maximum take-off mass: 49150 kg
Payload: up to 16000 kg (or 93 soldiers)
Maximum speed: 513 km/h
Service ceiling: 8230 m
Range: approx. 1200 km with 14 tons payload
Propulsion: 2 x Rolls-Royce Tyne Mk.22 propeller turbine
Power: 2 x 4222 kW (5738 hp)