The LFU 205 is one of the first motor aircraft to be built in glass-fibre reinforced plastic (GRP).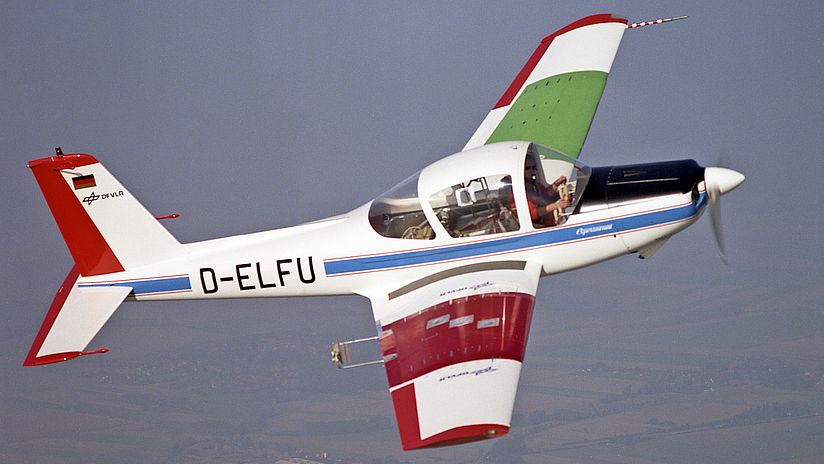 By building gliders (Phönix, Phoebus) and helicopter rotor blades (Bo 105), German aircraft manufacturers already had a leading edge in the field of developing GRP design. This was to be transferred to a four-seat powered aircraft with retractable landing gear, using the LFU 205 in order to gain experience with highly stressed GRP components. Its first flight took place on 29 March 1968.
The experimental aircraft remained a one-off and did not go into series production. When the flight tests were completed and the research contract expired, the LFU 205 was transferred to the German Aerospace Research and Testing Institute (DFVLR, today DLR). Since 1977, it flew as a research aircraft and amongst other purposes served as a development tool for laminar aerofoil profiles.
The wings were modified by installing a so-called "glove" with a modern laminar profile. To investigate the resulting changes in airfoil and aerodynamic characteristics, an on-board measuring system was integrated on the rear seats. In 2017, the LFU was decommissioned; the last flight was to Schleißheim airfield on 22 June 2017.
Technical specifications:
Manufacturer: Leichtflugtechnik-Union GmbH (LFU), Bonn, 1968
Length: 7.4 m
Wing span: 10.5 m
Take-off weight: 1280 kg
Empty mass: 945 kg
Cruising speed: 70 km/h
Minimum speed: 116 km/h
Range: 1,000 km
Engine: air-cooled 4-cylinder boxer aircraft engine Lycoming I0-360
Power: 147 kW (200 hp)