Military aircraft of WW I
Otto Doppeldecker
It was the first aircraft flown by the Royal Bavarian Flying Corps, which was formed in 1912 at Schleissheim.
The Otto-Doppeldecker (Otto-biplane) was designed by the Munich-based company Flugmaschinenwerke Gustav Otto. From 1912 until 1914, 63 Otto biplanes were stationed at Schleissheim. They were used for training and abservation purposes. One of four aviation detachments of the Royal Bavarian Air Force, which went to the front during the mobilization in August 1914, was equipped with Otto Doppeldecker. These did not meet the requirements and were replaced by more modern aircraft types in early 1915.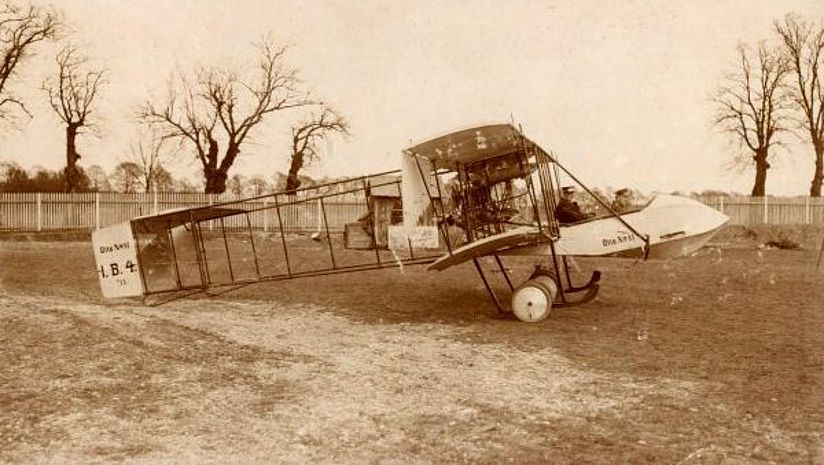 Not a single one remains in existence. In view of the significance of this aircraft to the history of the Schleissheim airfield, the Werftverein, a volunteer group, is building a replica in cooperation with the Deutsches Museum. As neither an original aircraft nor production drawings were available, the reconstruction is based on photographs. In addition, the Deutsches Museum archives contain a number of drawings produced by an employee of the Otto-Werke for his own use.


The replica is intended to be flyable. The original Otto biplane flew with a 73 kW (100 HP) inline engine. The replica will be fitted with a modified automobile engine in the same performance class. Providing guidance with the airworthiness certification process is the Oskar Ursinus Vereinigung (OUV), which supports the construction of homebuilt aircraft.
Technical specifications:
Manufacturer: Flugmaschinenwerke Gustav Otto, München, 1913; Replica by Werftverein in cooperation with Deutschen Museum
Span: 12,5 m
Take-off weight: ca. 750 kg
Maximum speed: ca. 120 km/h
Power plant: BMW-Intern 10 four-cylinder inline engine
Power output: 87 kW (118 PS)