Muscle-powered aircraft
Rochelt Musculair 2
With this airplane a world speed record for muscular powered aircraft was achieve in 1985
at Schleißheim airfield.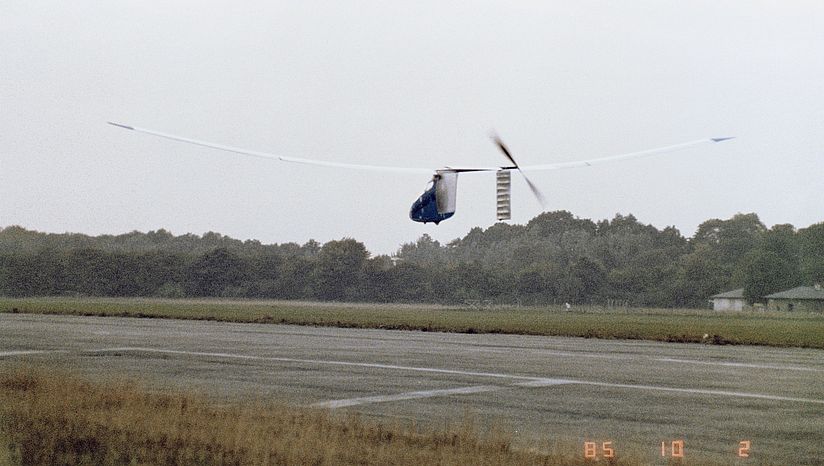 Holger Rochelt, the designer's then 19-year-old son, made two record-setting flights on October 1–2, 1985, flying an average speed of 44.26 km/h over a 1.5 km course at Schleissheim.
Musculair 2, by Günther Rochelt (1939–1998), an improved version of the record-setting Musculair 1, which is exhibited at the main Deutsches Museum in Munich. Musculair 2 is lighter and more streamlined than its predecessor. Among the improvements making possible the plane's extremely light but sufficiently sturdy design was the use of modern materials such as carbon fibre composites and, in the case of the wing, fibreglass/foam sandwich panels.
Technical specifications:
manufacturer: Günter Rochelt, München, 1985
Wing span: 19.5 m
Empty weigh:t 24 kg
Load: 65 kg
Speed: 44 km/h (World record)
Power requirement: 250 W