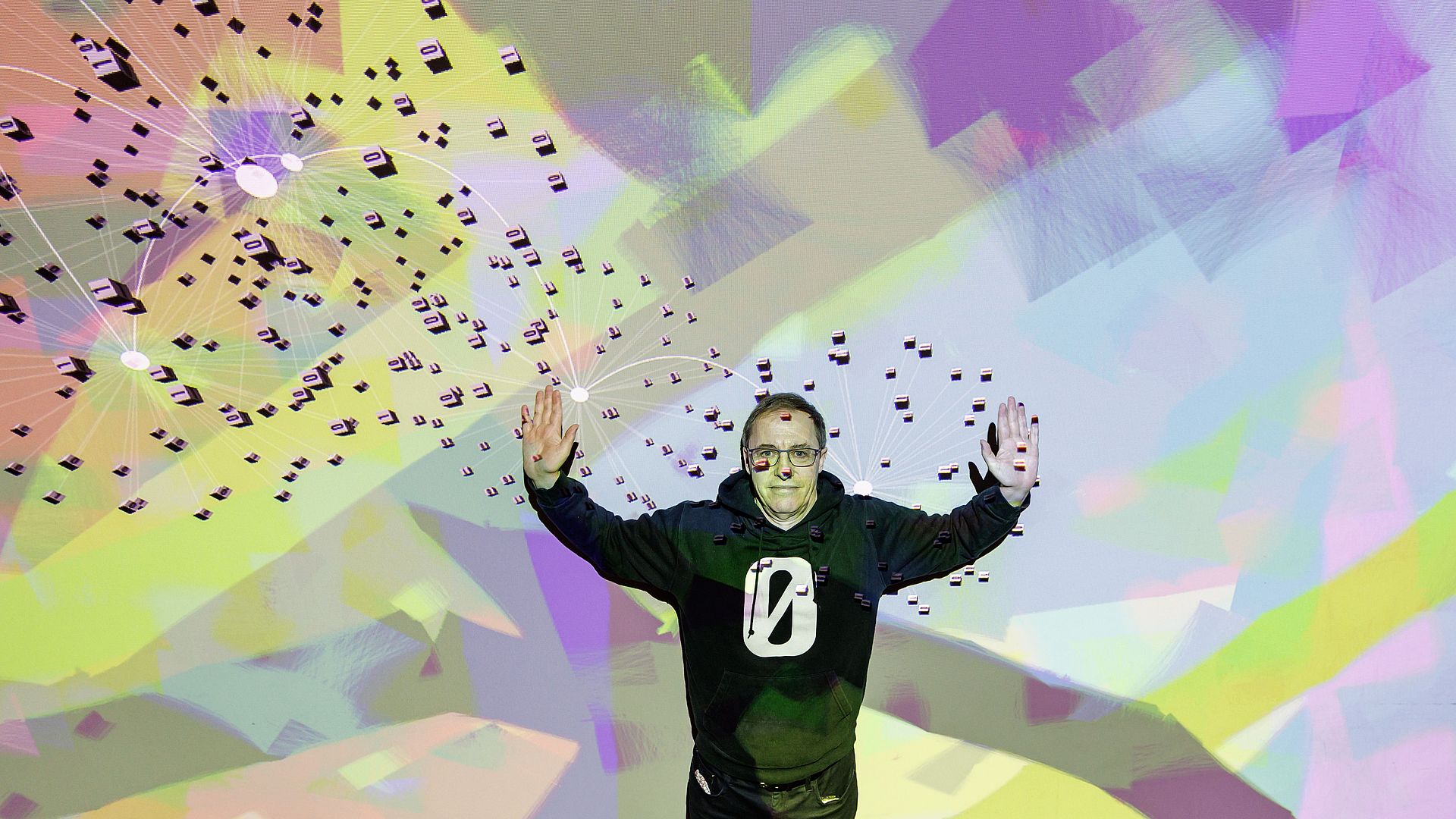 Art.AI.Future
Living Machines
How will artificial intelligence (AI) shape our society in the future?
This is what the British artist STANZA deals with in the new art exhibition. The first part of his works are on display until November 22nd. On November 30th, the exhibition will open a second time: with new artworks and further perspectives. The small special exhibition takes place within the framework of the alliance project "intelligent.museum".
A special exhibition at the Future Museum
How will AI influence our lives in the future?
The exhibited artworks are intended to encourage visitors to take a critical look at the topic of artificial intelligence. How will AI influence our future lives? Will integrated chips in our brains be able to feed all the world's knowledge directly into our heads? "The Reader" depicts an omniscient human being. Data flows through the artificial nervous system. Inevitably, the question arises: what will happen when artificial intelligence becomes part of every single human being?
The three-part artwork "I'm Alive" is reminiscent of a virus. Traffic, weather and pollution data bring it to life. An artificial intelligence transforms the real-time data into ever-changing patterns. The work is meant to make the invisible visible.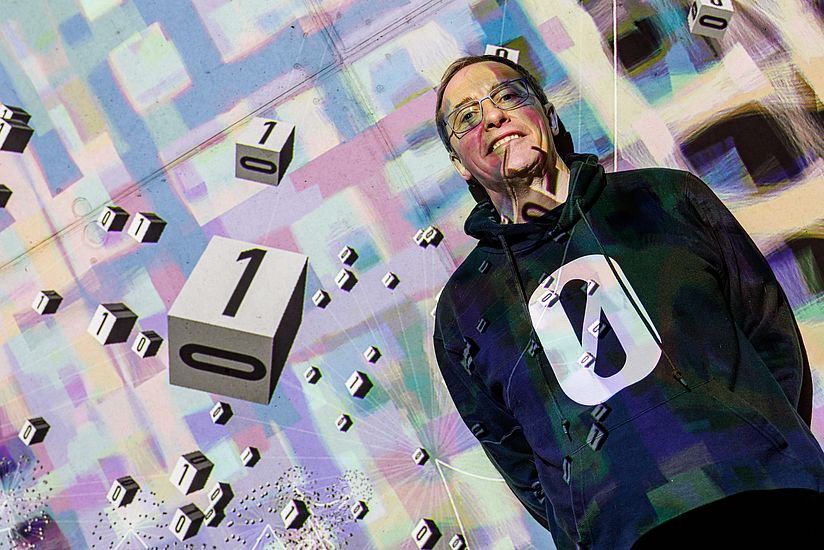 STANZA
STANZA is an internationally renowned artist who has won numerous prices. He has exhibited his works in over 100 exhibitions worldwide. Since the mid-eighties, he has been generating audiovisual installations, videos, CDs, paintings, software and artworks for public spaces. For some years now, his art has dealt in depth with the city as a system. In his works, he wants to critically question how we see ourselves in a world that is increasingly dominated by technologies and that could now theoretically monitor our every move.