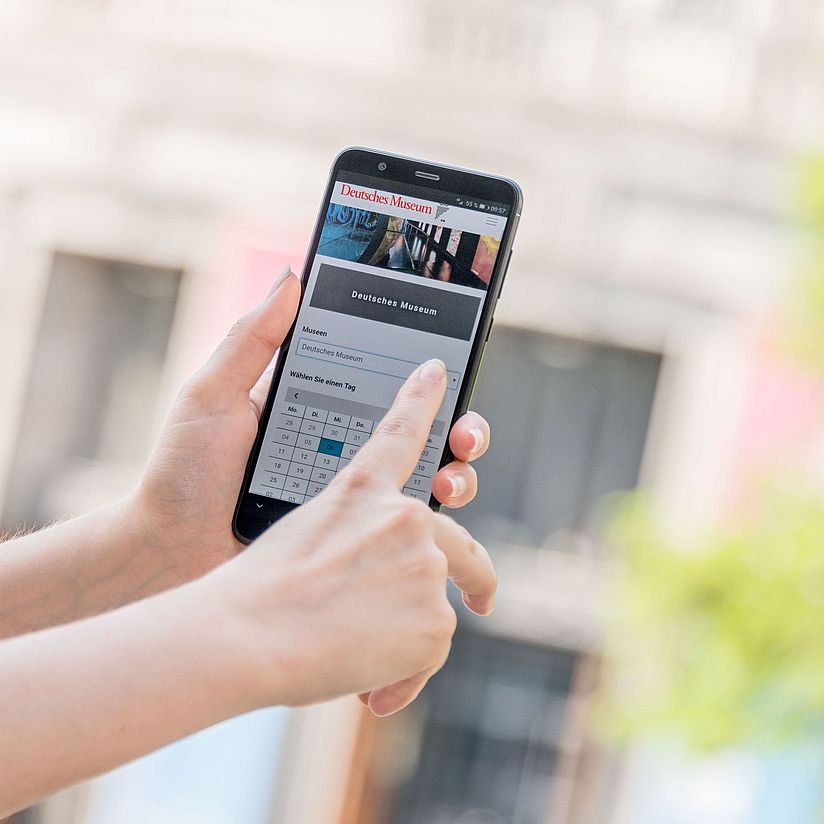 We recommend the purchase of an online ticket.
Admission and tickets
Admission prices and ticket purchase information
We are pleased about the great demand for the Future Museum. In order to regulate the flow of visitors and to enable all visitors to have a relaxed a stay in our museum, admission to the museum is currently only possible via time slots, during which a limited contingent of tickets is available.
We therefore recommend that you purchase tickets in advance in our online ticket store. The crowds are particularly high at weekends. As soon as the respective number allowed in a time slot or date is reached, no further tickets will be sold. Please switch to another time slot or date.
We have a contingent of tickets available on site for the following groups of visitors: Members of the Deutsches Museum and holders of the Nürnberg Card. Advance reservation is not necessary. Not applicable to school memberships.
Group tickets for adult groups can be booked via the online ticket store. For more than 29 participants, please contact the Visitor Service and register your visit.
We also offer discounted group tickets for school/student/apprentice/hort groups. If you would like to visit the Deutsches Museum Nürnberg with your group/class, please contact the Visitor Service in advance by e-mail to arrange an appointment for your visit.
Regular
Adults aged 18 and over - unless there is an entitlement to a discount 9.50 €
Family ticket €20.00
Up to two adults with their own children aged up to 17
Discounted
All persons in the categories listed below (only with valid ID) 6.00 €
Children and teenagers (from 6 to 17 years)
Pupils, trainees, students
Children under 12 years only if accompanied by an adult
Seniors (from the age of 65 or on presentation of a pension certificate)
Severely disabled persons (registered accompanying person free)
Holders of the Nürnberg Pass
Only with valid ID.
Admission for children up to 5 years and members of the Deutsches Museum is free.
Admission for adults in groups
Adults in groups of 15 or more (per person) € 8.00
One accompanying person (e.g. tour guide) is free per group
Admission for school pupils, trainees and students
Group ticket in class from 5 paying school pupils accompanied by their teachers (per pupil) € 2.00 – available from Monday to Friday
5–10 persons = 1 additional accompanying person free
11–20 persons = 2 additional accompanying persons free
21–30 persons = 3 additional accompanying persons free
Every further group of 10 people = + 1 free entry