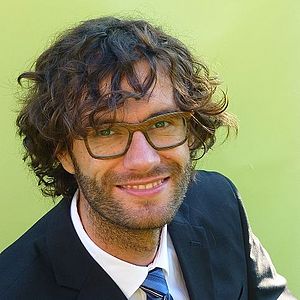 Jakob Tschandl
Forschungsinstitut für Technik- und Wissenschaftsgechichte
Teilprojekt "Expertensysteme"BMBF Forschungsprojekt "Eine Geschichte der KI in der BRD"
Telephone +49 89 2179 572
Email j.tschandl@deutsches-museum.de
Curriculum Vitae
2015 – 2019
Technical University of Berlin, History and Culture of Science and Technology, Master of Arts
2010 – 2014
University of Vienna, History, Bachelor of Arts
2009 – 2011
Vienna University of Economics and Business, Economics and Social Sciences
2008 – 2009
Vienna University of Technology, Industrial Engineering
2002 – 2007
Federal higher technical institute Linz Paul-Hahn Straße, Mechanical engineering
Short Biography
Jakob Tschandl graduated from the Höhere Technische Bundeslehranstalt Linz Paul-Hahn-Straße with a degree in mechanical engineering. Afterwards, he did his Bachelor in history at the University of Vienna. At the Technical University of Berlin he completed the master's program History and Culture of Science and Technology. In his master's thesis, he dealt with the historical development of CAD systems in mechanical engineering.
Since January 2020, he is a research associate in the project "IGGI – Ingenieur-Geist und Geistes-Ingenieure" on the history of the AI subfield of expert systems in the Federal Republic of Germany at the Research Institute of the Deutsches Museum in Munich and PhD-Student at the Technical University of Darmstadt.
Research topics
History of Technology
History of AI
Project
IGGI - The Engineering Spirit and Engineers of Mind: A History of AI in the Federal Republic of Germany
Publications
Das Auge am Marktgeschehen – Die Lorenz-Röhre und der Sieg nach 1945. In: Popplow, Marcus(Hg.); Winzer, Beate (Hg.): Fliegen und Funktechnik. Die Flugzeugfabrik der Luftwaffe Berlin-Tempelhof 1933–1945(Berlin 2018). S.45-53.