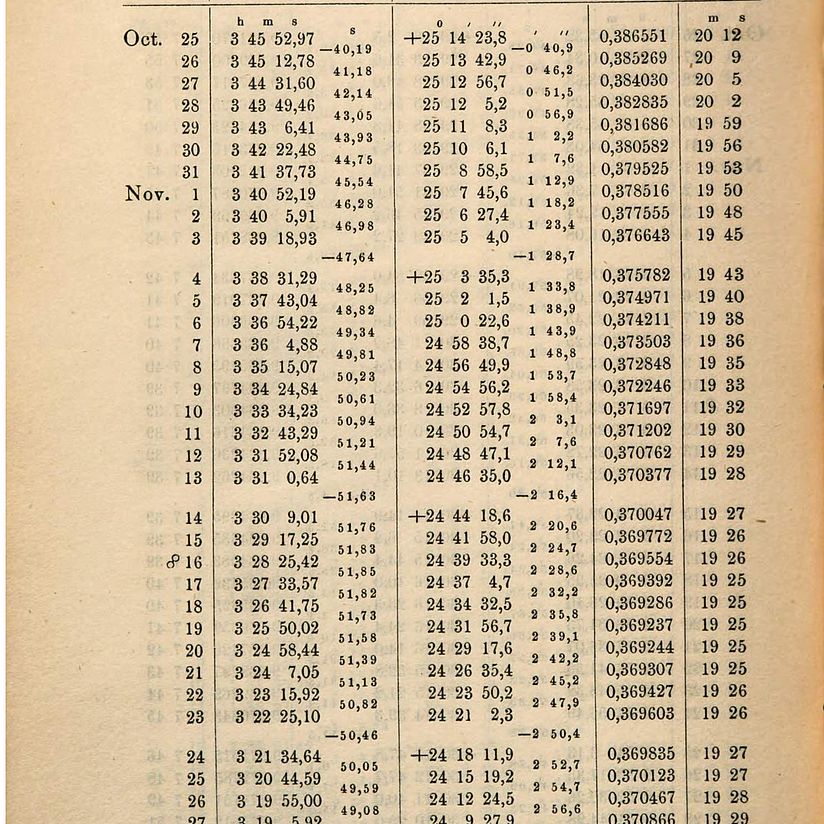 Digital cultures of technology and knowledge
Calculating as Art and Science in Astronomy
During the 19th century, calculating lost more and more of its scientific status – it was trivial for mathematicians and without meaning for scientists. In astronomy, on the other hand, only those who had command not only of observation and theory, but also of the "art of calculation" were accepted as great scientists.
Calculating as Art and Science: "Scientific Computing" in German Astronomy 1870–1960
Digital cultures of technology and knowledge
Edited by
Leitung Hauptabteilung Forschungsinstitut
Project description
The research project examines the development of calculating in German astronomy 1870–1960.
"Scientific calculating" is analysed as astronomy's third basic research methodology (besides observation and theory), one that had been indispensable for the interpretation of observations and the development of theories even before the invention of modern electronic computers. In addition, the project comparatively analyses the development of "calculating" in other scientific systems and disciplines. A comprehensive monograph is scheduled to be published in 2022/23.
Publications
Ulf Hashagen: Explicit versus Tacit Knowledge in Scientific Computing in Berlin (1870–1933). Oberwolfach Reports, 2012 9 (1), pp. 148–150.
Ulf Hashagen: Computers for Science-Scientific Computing and Computer Science in the German Scientific System 1870–1970. In: Mark Walker, Karin Orth, Ulrich Herbert und Rüdiger vom Bruch (eds.): The German Research Foundation 1920–1970. Stuttgart: Steiner 2013, pp. 135–150.