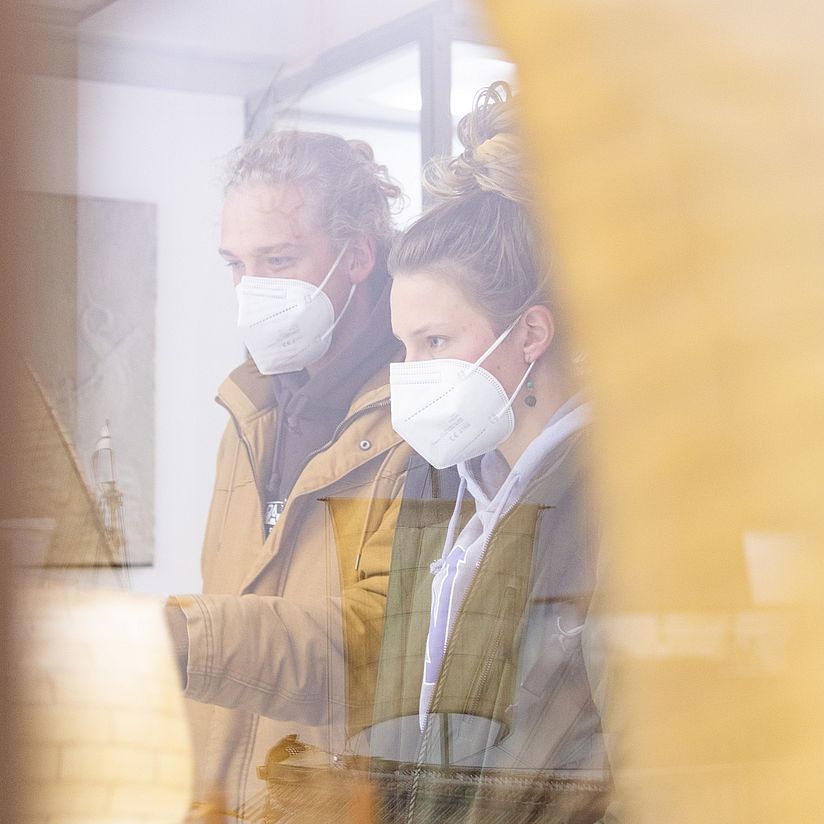 Covid 19
Current situation
On this page you will find the current instructions and rules for your visit.
Key information
All visitors must be fully vaccinated against Covid-19 or recovered and have a current negative Covid-19 test. FFP2 masks are required. Children up to the age of 12 years and 3 months are exempt from these regulations.

These regulations apply to school children from the age of 12 years and 3 months. They do not apply to children not yet enrolled in school and children up to 12 years and 3 months of age who are undergoing regular testing in school. For school-age children up to 12 years and 3 months of age, a pupil ID card or comparable document proving their age must be shown. School children over the age of 12 years and 3 months need a current negative Covid-19 test.

Either a negative rapid antigen test (valid for 24 hours) or a PCR test (valid for 48 hours) are accepted as test evidence.
Vaccination certificates, convalescence certificates, test evidence and identification documents are checked on Museum Island in the blue container in the Museum courtyard before visitors are allowed to enter the museum. At all other branches, check-in takes place at the box offices.

FFP2 masks must be worn at all times by all visitors except children under 6, who do not need to wear a mask at all and children between 6 and 15 years old who can wear a surgical mask instead.

We recommend purchasing an online ticket. On-site box offices are open, but quotas are limited.
Please observe the distance requirement of at least 150 cm to persons who do not belong to your own household.

These requirements also apply to those visiting all events taking place at the Deutsches Museum.

To those visiting the Library and Archives a negative test evidence is not necessary. It is sufficient to present the vaccination certificate and the convalescence certificate with a valid id document.
Current information about online tickets
The number of visitors is limited due to distance and hygiene regulations. Once the permitted number is reached on a particular date, no further online tickets will be available.
Individual days are currently selling out fast. Days on which tickets are no longer available are greyed out on the calendar in our online shop. In such cases, please select an alternative day for your visit.
Tickets are available until 16:00 on the respective day at the online ticket shop. Please note that the Deutsches Museum and its Munich branches close at 17:00.
When is a visit not permitted?
The State of Bavaria has ruled that the following persons are prohibited from entering the museum:
Those with non-specific general symptoms or respiratory symptoms of any severity.
Those who have come into contact with Covid-19 cases within the last 14 days.