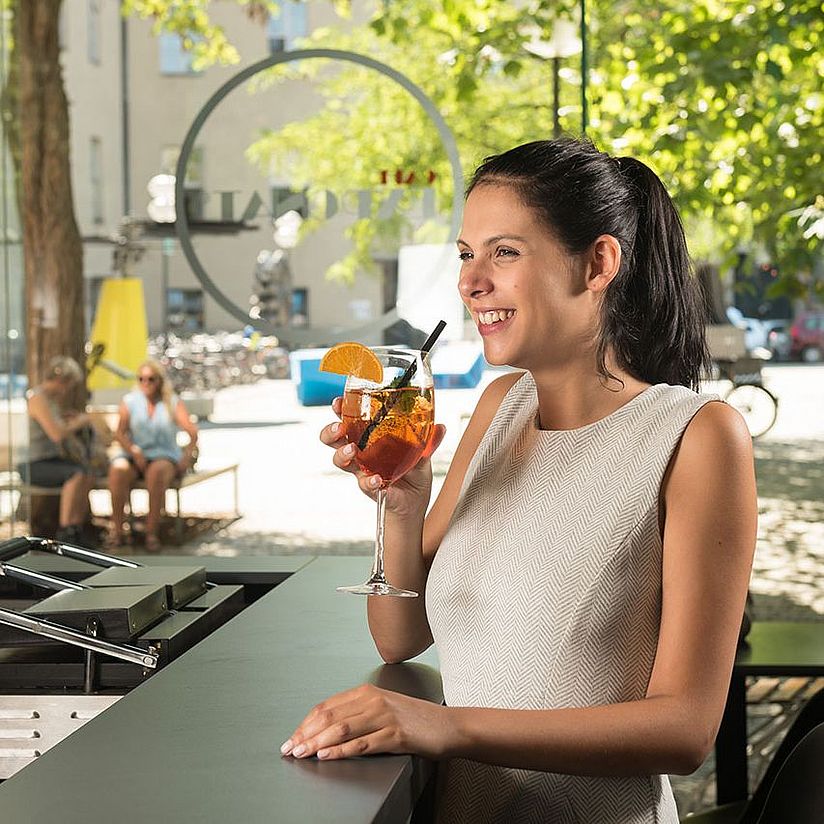 Eat, drink, rest and more
Food and drink
Find out more about food and drink options.
Self-service restaurant closed
The self-service restaurant is closed due to construction work as part of the modernisation. Unfortunately, we are currently no longer able to offer you any catering inside the exhibition building. We ask for your understanding.
Picnic Area
You can eat the food and drinks you have brought with you in our self-catering room.
Where?
Level 0

When?
The self-catering room is open daily from 9:00 to 16:00
Café Exponat
The museum shop houses the Café Exponat with seating also in the museum courtyard. It offers coffee specialities, small cold and hot dishes, drinks with and without alcohol.

Current opening hours:
Open during the opening hours of the Deutsches Museum
More about Café Exponat: cafe-exponat.de
Café Exponat