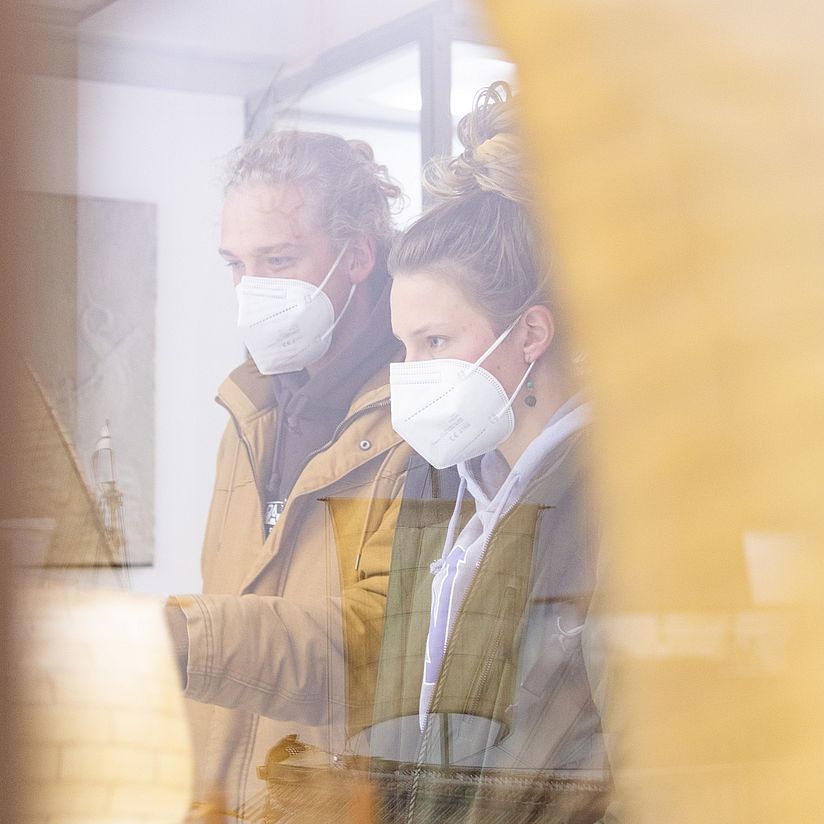 Covid-19
Current situation
On this page you will find up-to-date instructions and rules for your visit.
Current information about online tickets
The number of visitors is limited due to distance and hygiene regulations. Once the permitted number is reached on a particular date, no further online tickets will be available.
Individual days are currently selling out fast. Days on which tickets are no longer available are greyed out on the calendar in our online shop. In such cases, please select an alternative day for your visit.
Tickets are available until 16:00 on the respective day at the online ticket shop. Please note that the Deutsches Museum and its Munich branches close at 17:00.
When is a visit not permitted?
The State of Bavaria has ruled that the following persons are prohibited from entering the museum:
Those with non-specific general symptoms or respiratory symptoms of any severity.
Those who have come into contact with Covid-19 cases within the last 14 days.